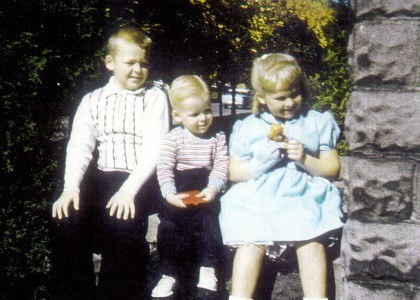 I had just started second grade in a new school when I came to understand what it means to be the sibling of a child with a disability. My older brother was diagnosed with leukemia, which in 1957 was rare, debilitating and always terminal.
As a seven-year-old, I had never heard the words "primary caregiver," but I knew who that was in our family because she was suddenly and often absent for weeks at a time in order to stay with Ben at a hospital far away. When she and Ben were home, he required her constant attention. My grandparents moved in to take care of my baby brother and me while Dad worked. I've often wondered how any of us would have survived, had it not been for the outpouring of kindness we received from our family, faith community, neighbors and friends during this time.
Not much about caregiving has changed since 1957. Caregivers of children with disabilities still face unique issues, each of which can be so perplexing. Caregiver fatigue and physical ailments are common; as one caregiver said to me, "It's just so constant." (She had been caring for her child for 55 years.) Siblings may experience social or academic difficulties. Marriages sometimes suffer financial strain or disagreements about priorities. If you're a caregiver of a child with disabilities, you know what I'm talking about—your child is of inexpressible value—still, there are the strains associated with care.
However, some things have changed—for the better! Not only is the disease that claimed my brother's life much better understood and highly curable, but the great public outcry for supports for families of children with disabilities is now well recognized in our society, resulting in a growing number of public and private services and support. It's been a slow process, but I believe we can thank family caregivers for much of the progress so far. It is no doubt that every service, every piece of legislation toward access, and every Hoosier whose interest is piqued toward the needs of children with disabilities is a result of many individual caregivers' unceasing efforts to educate and lobby.
In my formal experience with caregivers over the last few years, never have I seen more passion and tenacity in care and advocacy than among parents of children with disabilities. If you're in that group, thank you for reminding the rest of us of that ancient proverb, "Speak out on behalf of the voiceless, and for the rights of all who are vulnerable." To us, you are champions.