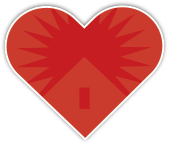 Thank you for completing the survey. We appreciate your feedback and look forward to better serving you as a loyal donor of CICOA!
When you give, you touch the lives of so many older adults and people with disabilities who need your help. You make it possible for them to live with dignity. As one of CICOA's most committed supporters, your gifts matter to the success of this work.
You are essential to the success of our mission, and we ask for your continued support. Will you give today?
Important information to donors about recurring gifts: By signing up for monthly giving, you give permission to the CICOA Foundation to charge your credit card each month on the day you select for the amount you choose. You will receive a receipt each month, and changes or cancellations can be made anytime by using the form below.