As diversity, equity and inclusion have taken center stage in our national discourse in recent weeks, my thoughts have been focused on how to be more intentional about these core values at CICOA and how to enhance them as we promote our agency's mission and vision for Central Indiana.
I say "enhance" because several years ago, CICOA recognized the role diversity, equity and inclusion play in creating a more welcoming, creative and innovative workplace and formed an internal task force to focus on these very things. This group is comprised of employees from various departments and backgrounds who are committed to leading CICOA's culture of acceptance and respect.
In 2019, the task force began developing thought-provoking, insightful training to help staff listen to each other, learn from each other's experiences, and explore differences in a safe, positive, and nurturing environment. The "Check Your Baggage" presentation asks all new hires to examine their own implicit biases about race, gender, sexual orientation, age, ability and other identities. The "I am More" video features employees' experiences with discrimination, educates about stereotypes, and fosters a culture of acceptance and inclusion.
Currently, the task force is developing training on diversity communication with clients and is collaborating with external partners to help plan and sponsor the Central Indiana LGBTQ Horizons of Aging Summit, rescheduled for summer 2021. Other new initiatives include a book club and a 28-day journaling experience.
CICOA's formation of the task force was a beginning step to show our commitment to equality for all. While much has been done, current events across the globe highlight the continuing disparities of minority populations, and we realize that our work really is just beginning.
Studies show that companies in today's marketplace have more success when they are intentional about building diversity and inclusion. In 2020, the minority working-age demographic was predicted to reach 37 percent of the U.S. population, up 19 percent from 1980. Millennials are 16 percent more diverse than baby boomers, and by 2044 groups formerly seen as minorities will reach majority status.
Making a commitment and being intentional can look different across different organizations. A few examples of what this might look like at CICOA include:
Ensuring we have established business relationships with vendors that are minority and/or female owned
Developing situational/behavioral questions for interviews to ensure candidate beliefs match the company's DNA
Building relationships with organizations and community stakeholders that enhance diversity of new hires (i.e. historically black colleges/universities; LGBTQ organizations; latina/hispanic organizations)
Conducting a study of current employee demographics to determine how diverse we truly are as an organization. If we find the organization isn't as diverse as thought, we will make a commitment to do something about it.
As we move forward, CICOA will demonstrate its diligence in building the values of diversity, equity and inclusion across all our operations, activities and mission. We will ensure at all levels of leadership that we are intentional about being diverse; we will ensure that professional positions within the organization are diverse; we will ensure that we have diversity across contracted vendors; and we will ensure that we foster positive and enduring relationships with colleges and community organizations to enhance diversity, equity and inclusion at CICOA.
---
---
Tauhric Brown
As President and CEO, Tauhric Brown uses his strategic vision and experience in the elderly and disability service industry to expand CICOA services and collaborative partnerships to better meet the needs of the vulnerable populations we serve. Before joining CICOA, Brown served as the chief operating officer for Senior Services, Inc. in Kalamazoo, Mich. His career started in the U.S. Army, and then he became a successful owner/operator for a multi-carrier wireless retail company. Inspired by his family and upbringing, he made the switch to the nonprofit world to fulfill his dream of improving the lives of others.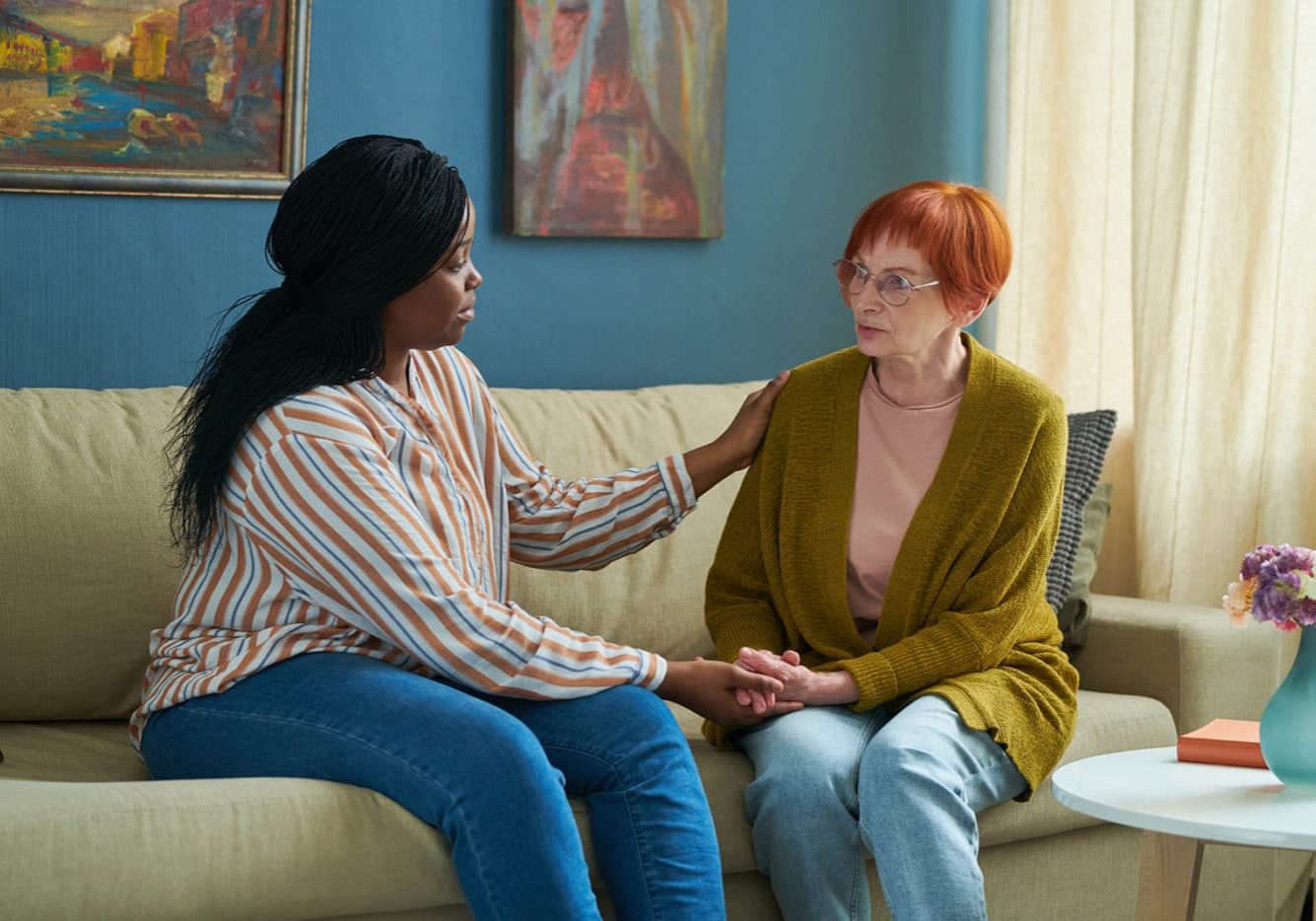 Bridging Gaps in Mental Health Support for Older Adults
Mental health is a growing crisis, not just in Indiana, but across the country. One in 20 adults experience serious mental illness each year. During the COVID-19 pandemic, many of us grappled with loneliness and social isolation. In the wake...