Fishers Business Owner Steps Up to Support Dementia Friends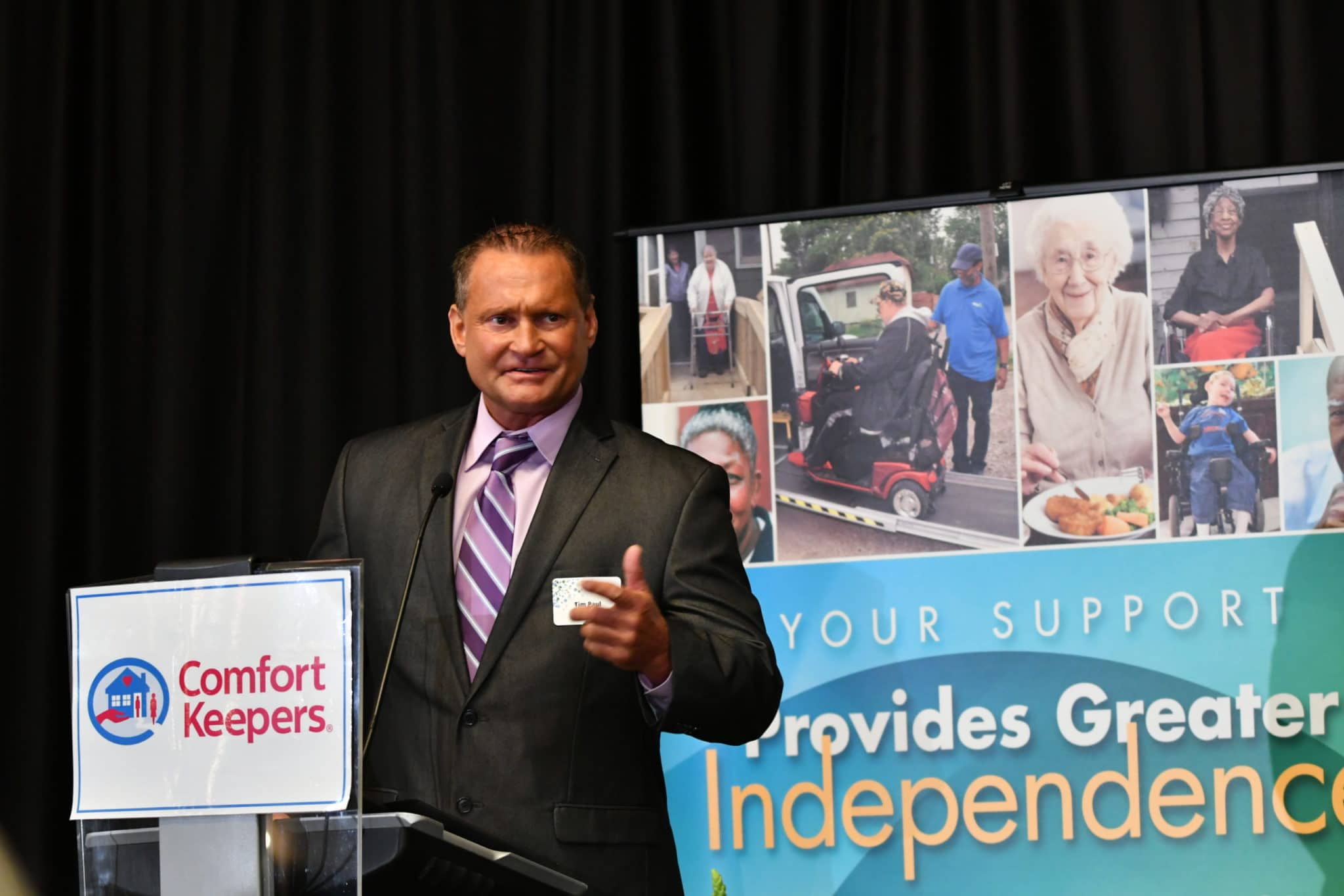 At a time when women were more likely to be homemakers than executives, Mary Paul was breaking barriers and crashing glass ceilings. She also was making an impression on her grandson, Tim Paul, as she climbed the ranks at Union Bank in Kokomo, becoming the first woman to be bank president. She was a mentor. She was an inspiration.
"My grandmother was my best friend," Tim says. "We had the same kind of business mind."
Then, 26 years ago, Mary developed Alzheimer's disease.
"She went from banking executive to wandering the streets in her nightgown. She went downhill very fast and was soon hospitalized," Tim said.
She died two years after being diagnosed.
Stepping up to make a difference for families affected by dementia
"Twenty-six years ago we didn't know about Alzheimer's disease," Tim said. "Now, it's so commonplace. Nearly everyone has a family member touched by it. Back then, we didn't know how to handle it."
That's the reason Tim, who lives in Fishers, asked CICOA to conduct Dementia Friends workshops at Comfort Keepers' corporate office in Indianapolis. Comfort Keepers' 50-plus office staff have now joined people all over the state who are learning about how to help those with dementia and their families.
Many of those employees were at Top Golf on Oct. 24 to help raise money for CICOA's Dementia Friends outreach. Tim was there for his grandmother.