This Giving Tuesday, you have the chance
to brighten a senior's day by providing a warm meal.
For a senior struggling to meet their basic needs, the gift of nutritious, freshly prepared meals delivered to their door is the brightest blessing you can give.
When Lana was diagnosed with Alzheimer's and started deteriorating mentally, her husband Mike watched the love of his life struggle. They were racking up credit card bills to pay for medical supplies, and Mike's physical health declined.
Having meals delivered to their home by CICOA takes some of the stress away.
As the largest senior meal provider in Indiana, we will not turn away a senior in need. Your gift can provide some of the 2,300 meals delivered daily - $100 provides 16 meals!
Your gift today helps couples like Mike and Lana stay together and receive needed services at home. Mike was able to turn to CICOA when he needed help, because of you. You make a wonderful difference!
We're counting on your compassion and kindness this holiday season. Please give now to offer immediate relief.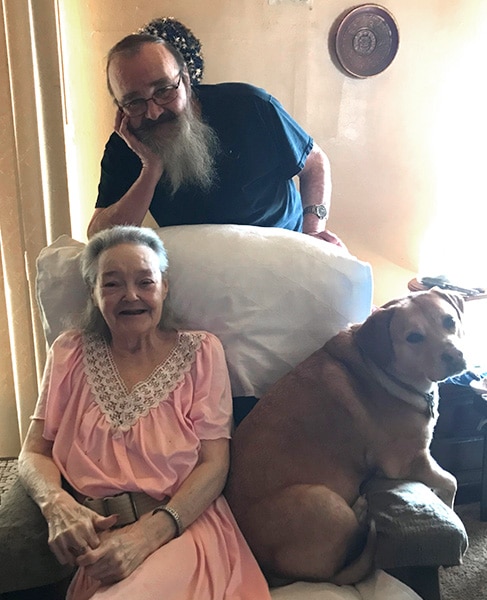 Important information to donors about recurring gifts: By signing up for monthly giving, you give permission to the CICOA Foundation to charge your credit card each month on the day you select for the amount you choose. You will receive a receipt each month, and changes or cancellations can be made anytime by using the form below. 8440 Woodfield Crossing Blvd., Suite 175
Indianapolis, IN 46240