How do you focus on your wellbeing amid everything that you're experiencing in life and work?
This question has been the focus of April Ervin's personal and professional life for the past decade.
Born and raised in Indianapolis, April spent the first 25 years of her adult life working in Chicago before returning to Indy.
"I was trying to be Superwoman and taking care of everyone but myself," she said. "I thought I could do everything at work, travel the world, have little sleep, help raise my nephew, and take care of my parents with multiple health challenges. That's not how God has called us to function."
At the age of 35, she experienced extreme burnout, which led to her own significant health issues. From that time, overcoming burnout became her passion and the focus of her business and personal ministry. Today, April is a life coach, author, public speaker and founder of Saving Superwoman – a business and ministry dedicated to helping women in leadership overcome burnout.
The Burnout Factor
April has authored four books, all focused on her message of self-care, so people can serve from a place of wholeness and fulfillment rather than deprivation:
"I write about what I've experienced," April said, noting that her book for educators grew out of her first experience of burnout.
The Burnout Factor on Leadership grew out of the pandemic and is focused on helping executive women find inner perseverance and the resilience they need to build a more healthy, sustainable life.
In The Burnout Factor on Caregiving, April shares her own journey of caring for her mother, who has Alzheimer's. April's mother receives in-home services through CICOA, and April participates in CICOA's caregiver coach program.
"There's great satisfaction and reward in being able to care for another person who cannot care for themselves," she said. "But the reality is, caregivers often end up having challenges in their own health, especially when they're caring for somebody with Alzheimer's or dementia. I want this book to help caregivers take better care of themselves."
In her chapter "Unhealed Wounds," she includes advice about how to handle conflict between mothers and daughters, especially when unresolved conflicts surface in the caregiving experience.
"I had to make peace with my mother and how her reaction to me is very different than her reaction to everyone else. That can be hurtful. So how do you continue to walk in love when the person you're caring for is hurting you? I've learned to step back and take God's guidance to me many years ago to 'treasure every  moment.' In my stepping away, I can again engage with my mother from a place of love and understanding. Knowing how difficult this journey is for her as well."
Developing as an Author
April knew she wanted to be a writer as early as the third grade.
"I loved writing, and I knew I was going to be an author. Then life happened, and I pursued what I thought I should be doing, according to the world's standards," she said.
"I worked in investment banking, in management consulting, education, leadership – but it was never my passion. Writing has been a part of my entire life, but from a professional perspective, I took a bit of a detour. But I appreciate all the experiences that I've had because I incorporate all of it in my writing," she said.
April holds a B.S. in Communication Studies from Northwestern University and an M.B.A. in Strategy and Marketing from the University of Michigan. She currently is working on a Master of Divinity degree.
"It can feel very isolating when you are a caregiver," she said. "My hope and prayer for my readers of The Burnout Factor on Caregiving is that they receive some comfort to know they're not alone in this journey. I also pray all I have shared can make their caregiving journey a little easier."
---
YOU'RE NOT ALONE
Coaching to Help You on Your Caregiving Journey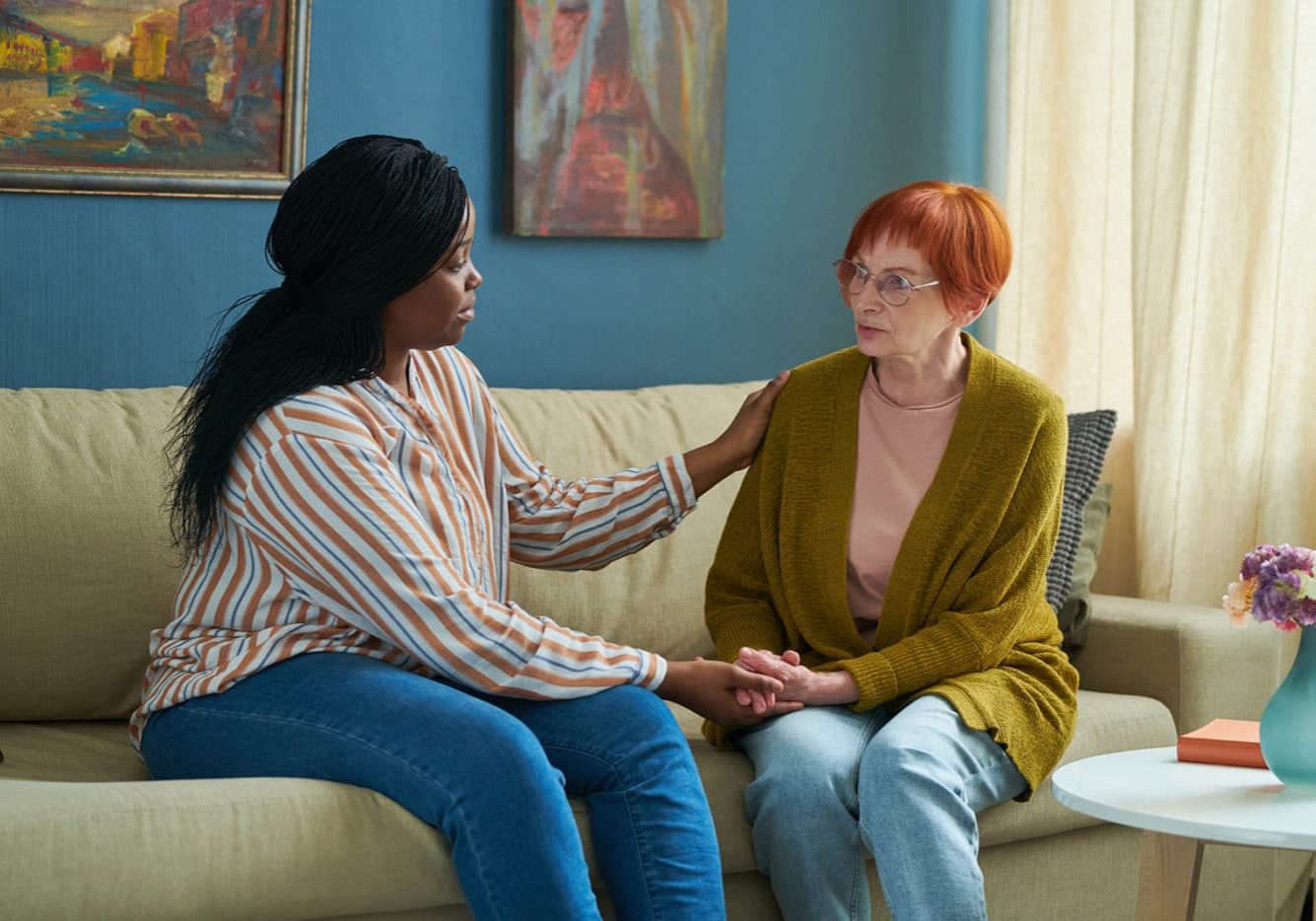 Bridging Gaps in Mental Health Support for Older Adults
Mental health is a growing crisis, not just in Indiana, but across the country. One in 20 adults experience serious mental illness each year. During the COVID-19 pandemic, many of us grappled with loneliness and social isolation. In the wake...