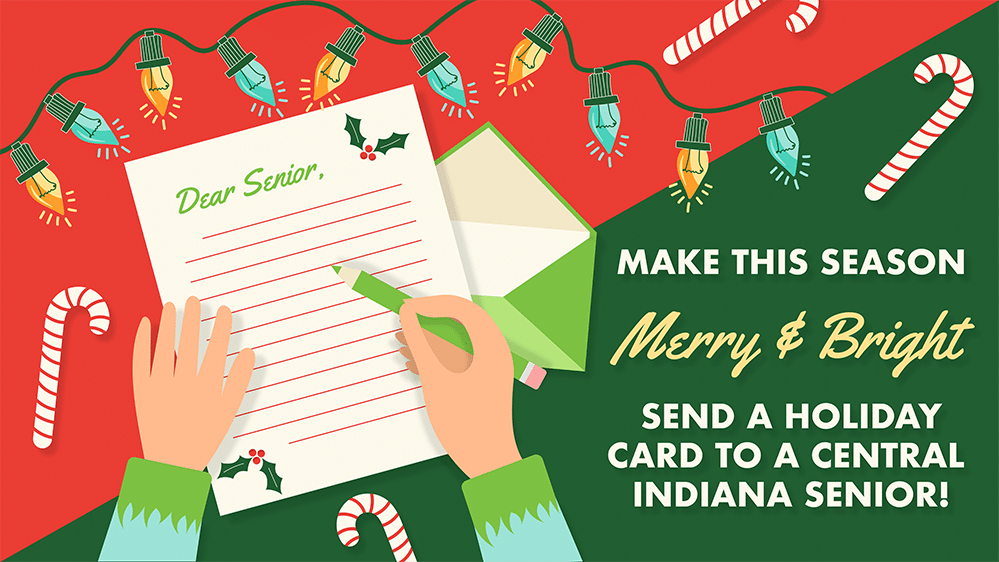 This festive season, we invite you to join us in spreading joy and warmth to seniors who may be feeling a bit lonely during the holidays. The simple act of sending a holiday card can brighten someone's day and remind them that they are not forgotten.
Imagine the joy that a carefully crafted holiday card can bring to a senior who may be spending the holidays without family or friends. Your words have the power to create a connection, offer comfort and bring a smile to someone's face. In a time when social connections are more crucial than ever, your thoughtful message can make a significant difference in brightening the holiday season for seniors in our community.
How You Can Contribute
During this season of giving, you have the opportunity to make a positive impact on someone's holiday experience, offering immense joy and comfort.
Simply fill out the form on this page with your name, contact information and your heartfelt holiday message. Once we receive your submission, we'll take care of the rest – delivering a card with your holiday message to a CICOA client, ensuring that your warm wishes reach those who could use a little extra cheer.
Help us send more holiday cards to Central Indiana seniors by sharing it with your friends and family and on social media. The more cards we receive, the more seniors we can reach and bring a little extra happiness to during the holidays. Let's make this season truly special for everyone in our community!
Thank you for your kindness and generosity!
to a Central Indiana Senior 8440 Woodfield Crossing Blvd., Suite 175
Indianapolis, IN 46240