Indianapolis woman receives comfort and support from CICOA's CareAware caregiver support counselor
Pauline Dillard wasn't interested in dating. A single mom who had raised four kids, Pauline was focused on her own life in 2008. She had a good job as a receptionist at Ricoh and was involved in her church.
But there was Mario, looking lonely one Sunday morning.
"I had never seen him before, and the Lord told me to say hello," Pauline said.
Mario was new to the church and was trying to get his wife to come with him, he explained during their brief conversation. About six months passed before Pauline saw him again. She asked if he had been able to get his wife to come. No, he told her. She'd died five months earlier.
"Every time I saw him, he looked so sad," she reflected.
One day, she asked if he wanted to have a cup of coffee and talk about it. Soon, they were meeting at Starbucks regularly. They went to the coffee shops off Pendleton Pike, in Castleton and in Fishers. As they drank coffee, they shared stories about their lives and talked about faith and their futures.
When "in sickness and health" vows turn a spouse into a caregiver
A father of two, Mario was from Martinsville and worked in maintenance at an Indianapolis publishing company. Pauline had married her high school sweetheart, but it ended in divorce after 12 years. She moved from Columbus, Ohio, to Indianapolis to be closer to family and landed a job at the Indianapolis Urban League, then American Cancer Society. She also had been a receptionist at the Indianapolis Police Department and even a 911 operator.
Six months and countless coffees later, they married. Pauline was committed to the vows "in sickness and health, until death do us part." She just had no idea of the challenges they would face along the way.
To be clear, there were many good times, but there also were days when she wanted to run away.
Mario was diabetic and suffered from depression. He had a stubborn streak and sometimes wouldn't take his medication or eat. He relied on Pauline to make decisions for him. She made therapy appointments for him and marriage counseling for both of them. He'd go for a while, then quit. While he would go to work every day, he wasn't taking care of himself—sometimes not bathing regularly and sleeping in his work clothes.
In 2022, Mario had a stroke. After he came home from rehab, his depression worsened, and Pauline worried. A friend told her about an adult day center, so Pauline checked it out. On the day she went, radio personalities were playing music.
"I got up and danced, and I thought, this is so awesome! A guy in a wheelchair was dancing, someone with a walker was. What a way to have fun and have activities!" Pauline said.
It was there that she learned about CICOA Aging & In-Home Solutions. She called to find out if she could get help for Mario. She learned about in-home care and the meals program, and she signed Mario up for a medical alert, because he had been falling more frequently.
Family caregivers need support when they feel overwhelmed and lost
What Pauline didn't expect was that CICOA would help her, too. That's how Pauline met Caryn Flowers, a counselor with CICOA's CareAware team, which offers support services to family caregivers.  
"I talked to Caryn like I've known her for years. I told her the truth and was straight up," Pauline said.
They talked about how devastated Mario had been after the stroke, and Pauline shared how frustrated she was that Mario wouldn't let her help him. Caryn helped Pauline understand it wasn't that Mario didn't want her help, but rather that he didn't want to lose his independence.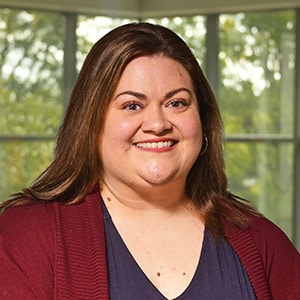 Caryn listened as Pauline told her that her husband refused medication and food and that he had been in and out of the hospital. After listening, Caryn would ask: "What are you doing for yourself?"
When caregivers focus only on their loved one's needs, it can cause them to become overwhelmed, burdened, and even impact their own mental and physical health. CareAware counselors help prevent that from happening.
Pauline signed up for water aerobics. She continued hosting a weekly Zoom call with her Christian sisters, and she learned to accept help from her kids. She was by Mario's side when he was admitted into hospice at a nursing facility. Caryn supported her through the transition.
When Mario died in early April, Caryn was at the memorial service, just as she had promised.
"When Mario passes, I will still be here for you," Caryn had said to Pauline. "You know I've got you, Pauline."
Pauline told friends about Caryn and CICOA.
"A couple of my Christian sisters said, 'I have to get me a Caryn,'" Pauline said. "This is my Caryn, and she's from CICOA. She's a part of my life, and I thank God for her and CICOA being there for me."
---
Whether you're taking care of a spouse or partner, aging parents, grandparents, or a child or adult with disabilities, we provide coaching to help you on your caregiving journey.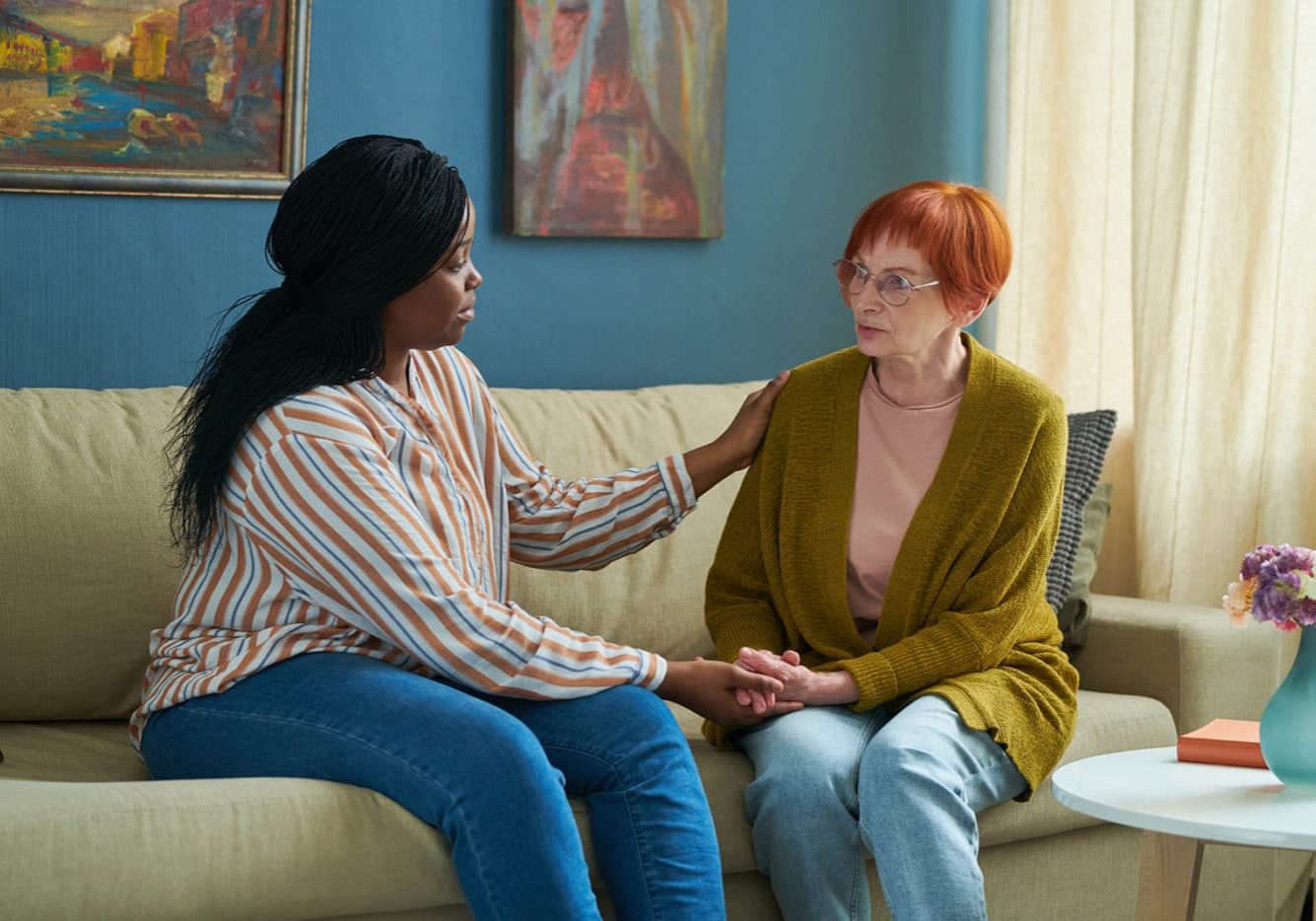 Bridging Gaps in Mental Health Support for Older Adults
Mental health is a growing crisis, not just in Indiana, but across the country. One in 20 adults experience serious mental illness each year. During the COVID-19 pandemic, many of us grappled with loneliness and social isolation. In the wake...