Way2Go One of Indy's "Best Kept Secrets"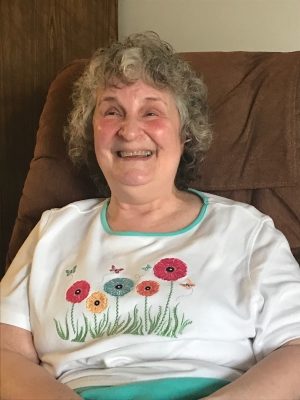 One of Indy's "best kept secrets" turns out to be not so secret, after all, at least among certain groups.
"There's a funny thing about blind people—everybody shares information about services that help people. So when CICOA started a transportation program, word spread quickly, and I called right away," Jackie said.
Jackie, 66, was born blind. She first connected with CICOA about 16 years ago, she recalled. She and her husband, Ray, were seeking home health care for Ray's mother, who lived just around the corner from them. A friend suggested that they call CICOA, which helped them navigate the Medicaid waiver application process for in-home services.
"The care manager was so impressed with my husband," Jackie said. "He was truly amazing. People still talk about him."
Ray, also born blind, was 10 years older than Jackie. They knew each other from the Indiana School for the Blind and Visually Impaired where they both attended, but she was "just a kid" when he graduated. They met years later when they sat at the same table at an alumni dinner. Afterwards, they ran into each other at other events, and started spending more time together.
Ray owned a piano moving and tuning business. After they married, Jackie worked as his secretary.
"He always had drivers and movers with him who were sighted, and they would guide the placement of the piano, then he would tune them. He could tell more by feel than a lot of people could by sight," she said.
They were married 25 years before Ray's untimely death.
"He had been having a lot of headaches," she said. "Then one day he was moving keyboards into Perry Meridian High School for a state music contest when he had a profound brain aneurysm in the back of his truck. He lived 24 hours after that. He's been gone 10 years now, but sometimes it seems like yesterday."
In 2012, CICOA launched its Way2Go transportation service. Once again, Jackie's network spread the word quickly—mostly by word of mouth—and she called and signed up for the taxi voucher program.
"Obviously, I can't drive, and I'm on a limited income, so I'm just so blessed that CICOA provides transportation and that it's so affordable. Not only that, but the drivers are so kind, and they care about everybody. I truly can't say enough good things about it!" she said.
After Jackie had heart surgery, she began relying on CICOA to transport her to her monthly blood draws. She also visits her cardiologist every few months using Way2Go taxi vouchers.
"I honestly don't know what I would do without you," she continued. "People will say—and they mean well—that they'll be glad to take me wherever I need to go. But when it's all the way across town, well, we all have busy lives. I just know CICOA is there, and I don't think I've ever been turned down. It's been a true lifesaver for me."
"My husband and I owned a business," she continued. "A lot of times people will call and complain, but they won't take the time to call and compliment. I just want to say that I appreciate so much what you do to make a difference for others. I wish it could grow and grow and grow—just to help make more people aware and because so many people need your services."