McKenzie Killeen doesn't need to see a spreadsheet to know the work she does is making a difference. She sees the benefits firsthand.
McKenzie (pictured above, right) has a background in sales, but she wanted a career where she felt she could make more of a difference in people's lives. About a year ago, she joined CICOA as a care coordinator assistant and in April transitioned into a new role as a community health worker (CHW). This fall, she completed a seven-week CHW certification course.
One of her first clients was an elderly man in assisted living who was in and out of the hospital every two months. After talking with him, she began to unravel the mystery. The man was lonely and anxious, and he fixated on every ache and pain until he convinced himself that something was seriously wrong.
McKenzie connected him with a volunteer senior companion at Catholic Charities who talks with the man at least weekly. The client has been to the hospital only once in the past six months.
Not all cases are that simple to solve, but it's one example of how community health workers are improving quality of life for older adults while reducing hospitalizations, which not only are stressful for patients, but also costly for hospitals and insurers.
Improving health equity
CICOA launched its Community Health Worker initiative a year ago through its Flourish Care Management service with a grant from Purdue University's Center for Health Equity and Innovation. The grant covered the cost of certifications for three community health workers.
Today, CICOA has 10 community health workers on staff and is looking to hire six more. The goal is for each care management team to have someone playing this very specific, supportive role. Ideally, the workers reside in the communities where they serve and share similar traits with community members, such as ethnicity, language or background.
What do community health workers do?
Community health workers are not health providers but are assigned to high-risk individuals while they are in a hospital or rehabilitation facility. They call the client weekly while they are still admitted, and then once a month for three months following discharge from a hospital or rehab stay.
On the initial call, community health workers ask questions about the client's social determinants of health—things that are not directly related to healthcare but contribute significantly to one's ability to live a healthy life. They ask about living conditions, if utilities are turned on, if they have transportation, how they get their meals, etc.
Although clients may be released from a hospital with orders and prescriptions, they sometimes don't have transportation for follow-up visits, can't afford their prescriptions, or they can't access and prepare healthy meals. The workers take preventative measures to ensure clients have what they need to be successful when they return home.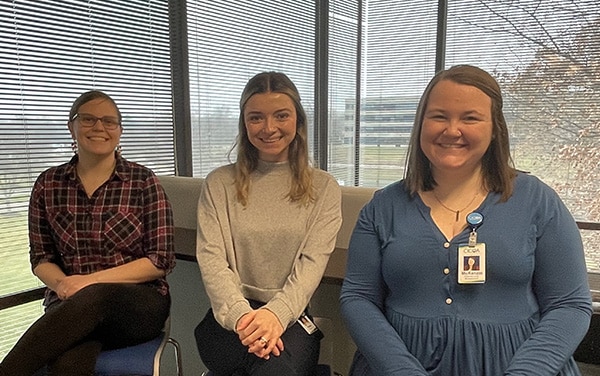 McKenzie once worked with a woman who was released from the hospital but had nowhere to live, so she was staying in a hotel. McKenzie provided resources to help the client find stable housing.
"As community health workers, we help fill the gaps," McKenzie said. "Too often people don't understand how to access healthcare. They don't realize they can go to an urgent care clinic rather than the emergency room. And there's a growing number of people with chronic conditions—like diabetes and high blood pressure—who may not eat well because they live in food deserts without access to healthy foods."
Community health workers help navigate these and other barriers. They may connect people with home-delivered meals specialized to meet their dietary needs or healthy food cards to offset the cost of groceries at participating stores. McKenzie has worked with CICOA's dietitians to help clients make healthier meal plans on a budget.
"If I only have $20, I am probably going to buy cheap food that's terrible for me rather than spend more on whole wheat pasta or fresh produce," she said. "It's a real challenge."
Some clients are skeptical at the beginning, McKenzie observed. As they see over time how committed she and CICOA are to helping them succeed at home, however, they begin feeling safer and healthier and become more trusting. That's one way community health workers like McKenzie make a difference for others every day.
---
Be there for the seniors in your Central Indiana community. Your gift to CICOA helps us address community health and scale solutions to meet the critical needs of our aging loved ones and neighbors.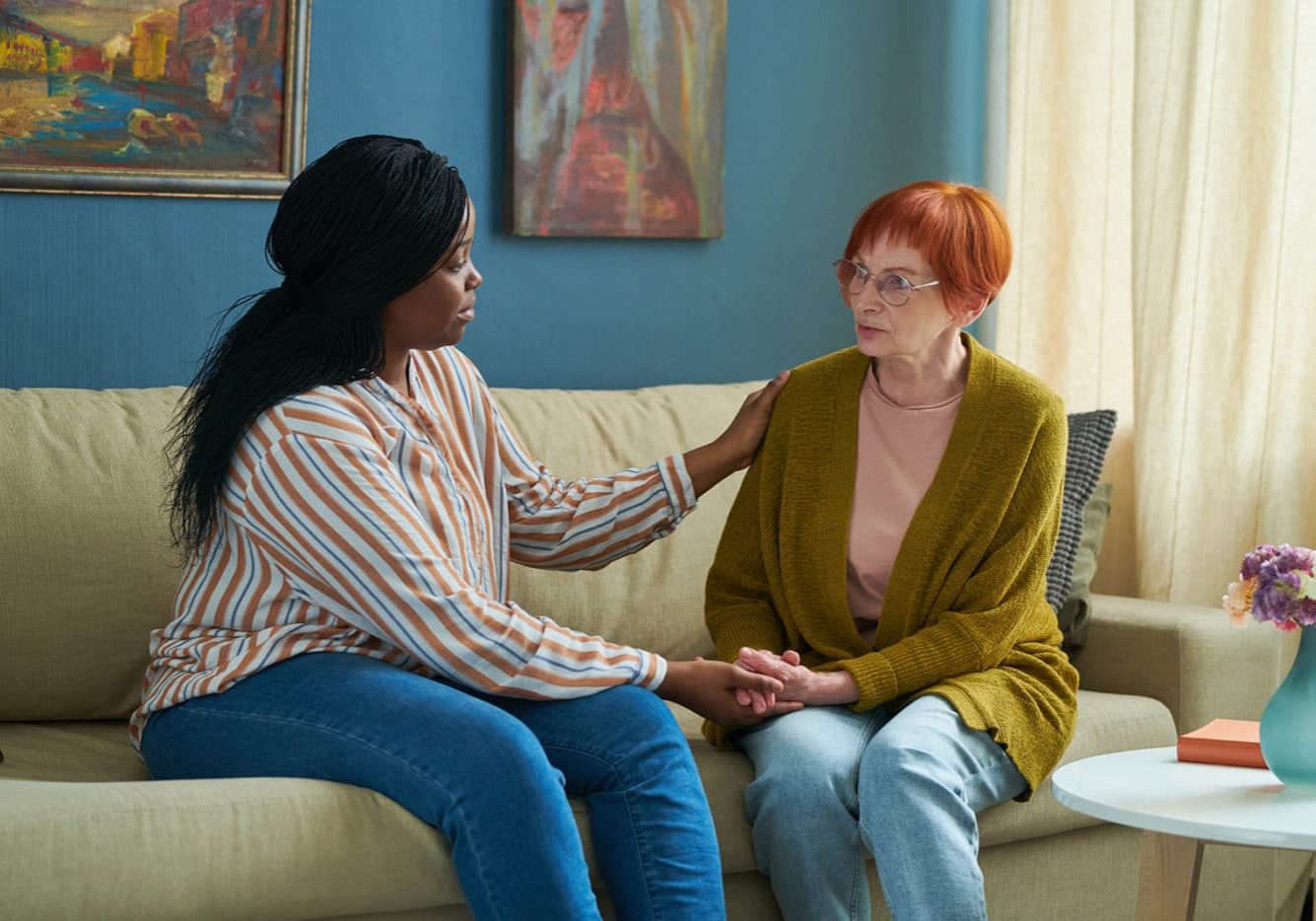 Bridging Gaps in Mental Health Support for Older Adults
Mental health is a growing crisis, not just in Indiana, but across the country. One in 20 adults experience serious mental illness each year. During the COVID-19 pandemic, many of us grappled with loneliness and social isolation. In the wake...