A resource for seniors, people with disabilities and family caregivers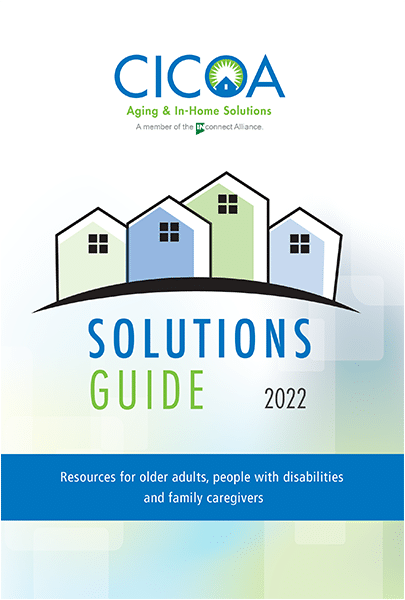 Are you searching for community resources for older adults, people with disabilities or family caregivers in Central Indiana?
As Indiana's largest Area Agency on Aging, CICOA serves Boone, Hamilton, Hancock, Hendricks, Johnson, Marion, Morgan and Shelby counties. In the Solutions Guide, you will find many Central Indiana community-based resources to help you or your loved ones live with independence and out of institutional care.
The organizations, programs and services listed in the Solutions Guide are continually changing. If you cannot find the resource you need in this directory or would like to discuss your situation with someone personally, please call CICOA's Aging & Disability Resource Center. Options counselors are available Monday through Friday, 8:00 a.m. – 5:00 p.m., at 317-803-6131.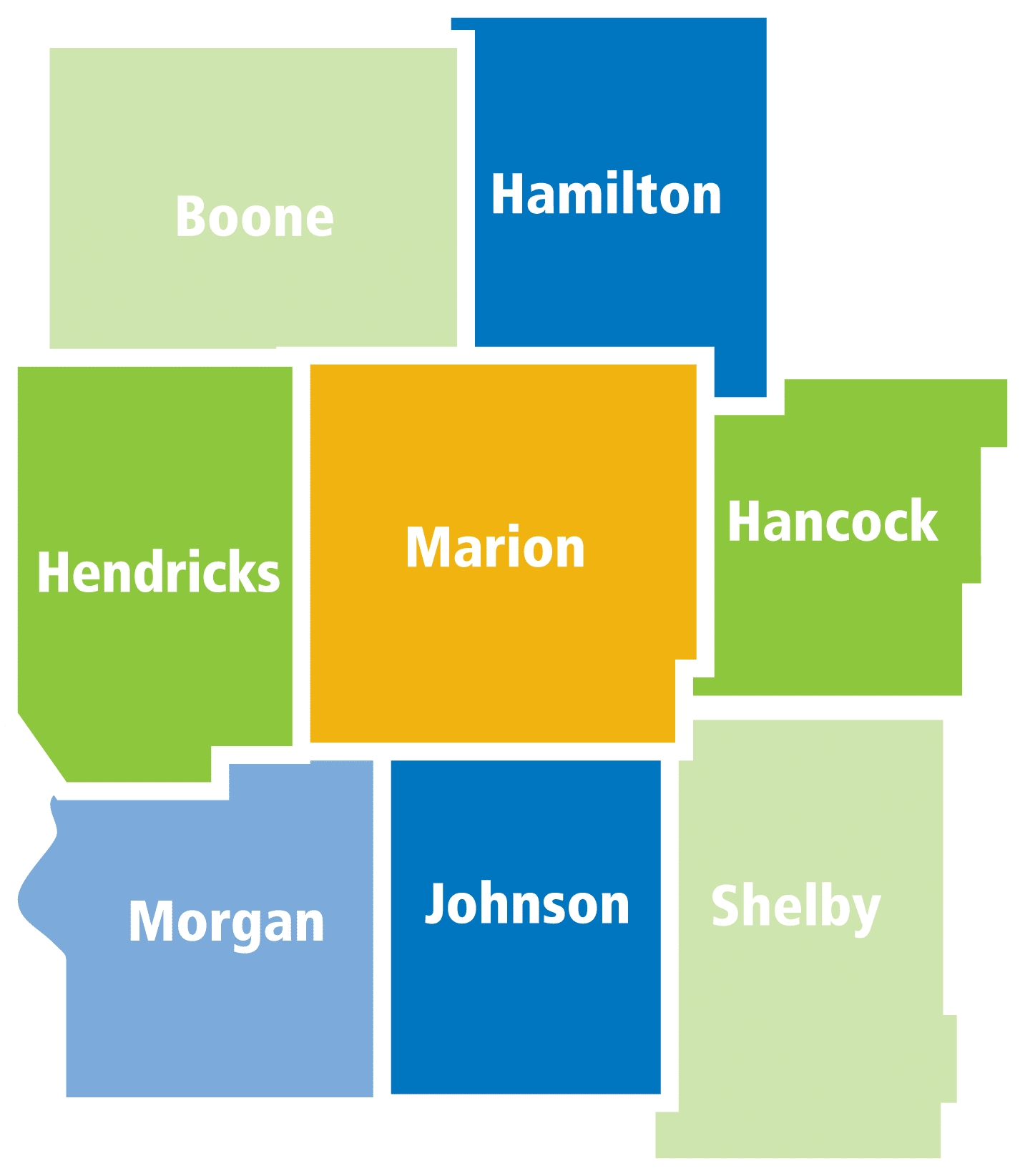 CICOA connects you to local resources in Indianapolis and surrounding areas for assistance with:
Basic Needs - meals, housing, home accessibility, transportation, utility assistance
Consumer Services - consumer protection, tax services, money management
Education & Enrichment - elderhostel programs
Environment & Public Health/Safety - fire prevention, poison safety
Health Care - assistive technology, dental care, driver assessments, geriatrics, hearing, vision, medication management, home care, hospice, nursing facilities, respite, personal emergency response systems, service animals, wellness programs
Income Support - employment, public assistance, social health insurance, retirement benefits, volunteer programs
Individual & Family Life - adult day service, Aging-in-Place, companionship, home repair/maintenance, translation, protective services, support groups
Legal Services - adult guardianship, ombudsman
Mental Health & Substance Abuse - outpatient & inpatient care, bereavement counseling
Organizational/Community Services - long-term care options counseling, community centers, medical equipment donations, libraries, senior advocacy groups, senior centers
Other Resources - Alzheimer's Disease/Dementia, developmental disabilities, traumatic brain injury, senior discount programs
Caregiver Services - CareAware caregiver support, kinship care