With a growing population of aging Hoosiers, the need for CICOA's services continues to increase.
Your monthly gift sustains the services and programs that help seniors and people with disabilities live with greater independence, dignity and quality of life.
Why join the Signature Community?
It's easy. Your gift is charged to your credit card automatically each month on the day you select. You don't have to remember to send in your contribution or log in to an account.
A monthly gift is easier to budget.
Monthly giving is flexible – you can change the amount of your gift at any time or stop whenever you need to.
Your pledge to donate monthly has a big impact and makes a lasting difference by offering sustained funding.
For more information, or to change or cancel your monthly gift, please call (317) 803-6034.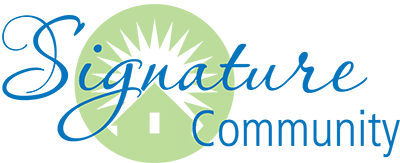 Important information to donors about recurring gifts: By signing up for monthly giving, you give permission to the CICOA Foundation to charge your credit card each month on the day you select for the amount you choose. You will receive a receipt each month, and changes or cancellations can be made anytime by using the form below.