Simple acts of kindness go a long way
Your time is a valuable gift to share that makes a big impact for seniors and people with disabilities.
The CICOA Volunteer Program will connect you with people and programs that will utilize your skills and talents to make a difference to others in our community.
If you have any questions, please call or email CICOA's Volunteer Coordinator at volunteer@cicoa.org or 317-803-6003.

Current Volunteer Opportunity
Because we are concerned about the safety of the seniors and families we serve, we are currently only offering Senior Buddies as a volunteer opportunity. Friendly phone calls are a great way to volunteer with seniors and make a positive difference!
Senior Buddies
Call a senior on a regular basis (daily, once or twice a week) to check in with them and have a brief conversation.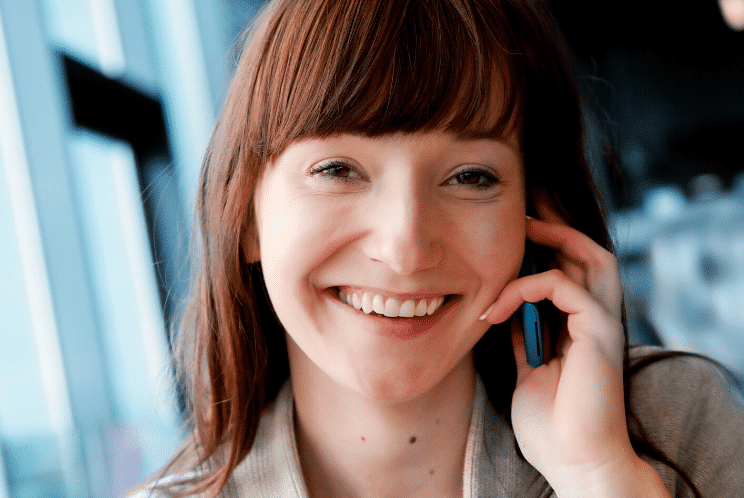 Calls to Seniors Fight
Social Isolation
At CICOA, we have volunteers calling about 200 seniors every week. They chat about the weather, about grandkids or memories of their youth. It may not seem like a lot, but simple gestures can be the difference between life and death.
Social isolation is a serious issue, and seniors are at the greatest risk. Isolation isn't about being alone; it's about feeling lonely and disconnected. People who feel lonely may have weakened immune systems that have trouble fighting off viruses, which makes them more susceptible to infectious diseases. Studies show that social isolation can also increase someone's risk of high blood pressure, heart disease, obesity, anxiety, depression, cognitive decline, and even death.
We all need social interaction to thrive. It's one of the reasons CICOA has a volunteer program. Because of the pandemic, Senior Buddies is the only volunteer opportunity we're presently able to offer.
Seniors—who are at the greatest risk of COVID-19—need to stay home. Family, friends and neighbors who once stopped by can't do that now. Seniors often don't have the technology to participate in virtual calls. Many don't drive, so they can't participate in drive-by parades. Many are isolated, and many are anxious.
We want to do all we can to ward off depression and other risks associated with social isolation. While CICOA care managers regularly check on clients, they can't call 11,000 clients weekly. Our telephone reassurance volunteers are helping to bridge the gap. While they make the friendly calls, they also are watching out for those who are feeling down or sounding anxious. Volunteers report concerns, so that care managers can take immediate action when needed.
If you want to become a Senior Buddies volunteer, we'd love to have you join us and call a senior on a regular basis (daily, once or twice a week) to check in with them and have a brief conversation. Even if volunteering isn't right for you, please reach out to others, whether it's a family member, co-worker, friend or neighbor. There's never been a more important time to stay connected, even at a distance.