Envision Lectures are an opportunity for you to learn about a variety of topics that impact health and quality of life in Central Indiana, especially for seniors and people with disabilities.
Watch recordings of past Envision Lectures and download slides from our lineup of expert speakers below.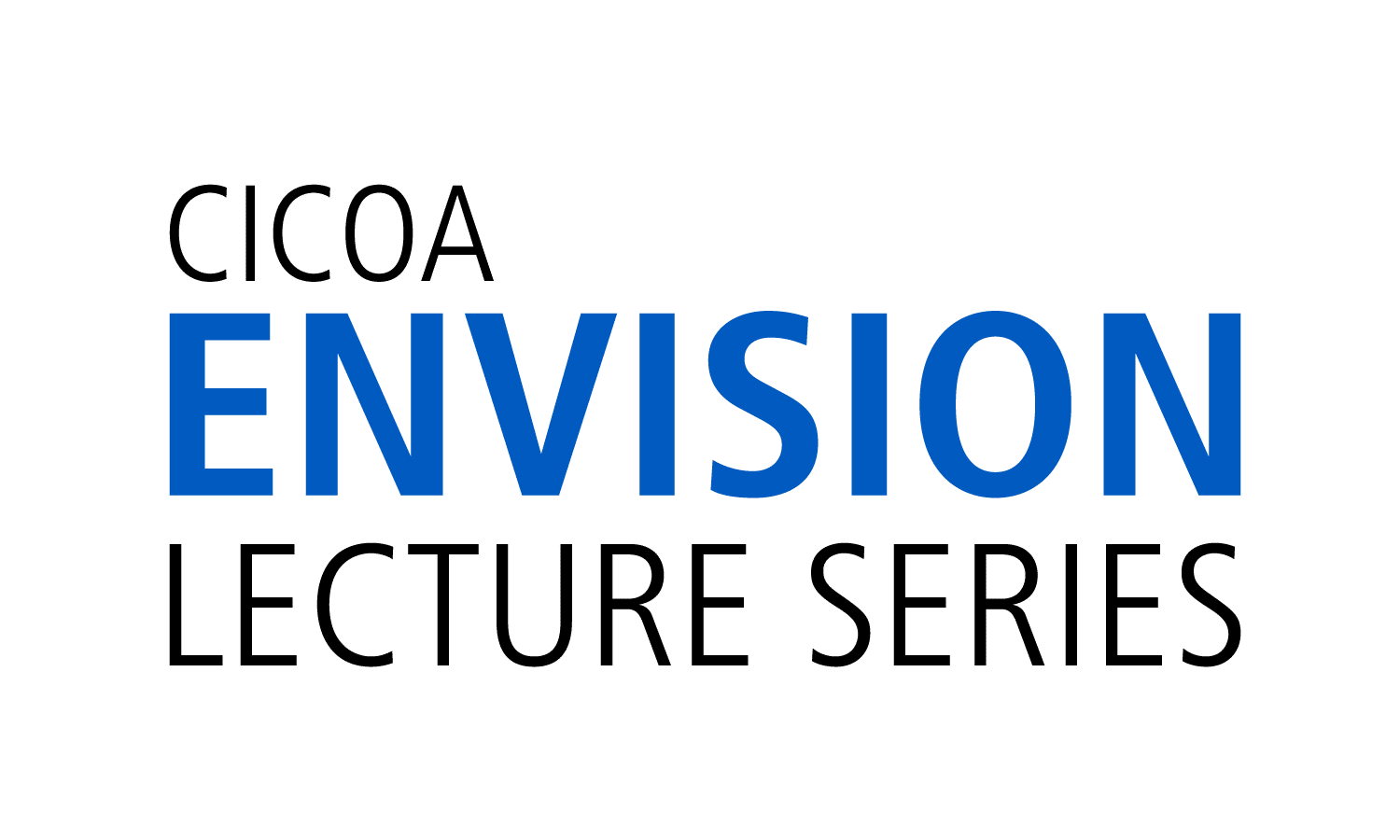 Health Equity for Individuals with Disabilities and the Aging Community
September 22, 2022
Featuring Dr. Jerome Adams
Executive Director of Health Equity Initiatives, Purdue University
and Dr. Jasmine D. Gonzalvo
Director, Center for Health Equity and Innovation, Purdue University
title
In this Envision lecture, Dr. Jerome Adams, former U.S. Surgeon General, and Dr. Jasmine Gonzalvo will discuss health equity in individuals with disabilities and the aging community and review health disparities data and literature to support evidence-based initiatives, such as Community Health Workers (CHWs), that help mitigate existing health disparities. The CICOA team will briefly share a description of recent initiatives and relevant data related to health equity.
2021 CASOA Survey Results for Central Indiana
April 21, 2022
Featuring Tauhric Brown
President and CEO, CICOA Aging & In-Home Solutions
title
Older adults in Central Indiana do not feel valued, according to the 2021 Community Assessment Survey for Older Adults (CASOA), a study commissioned by the Indiana Division of Aging and CICOA. The survey of people aged 60 and older in Boone, Hamilton, Hancock, Hendricks, Johnson, Marion, Morgan and Shelby counties late last year found Central Indiana falling short of national benchmarks in the following areas: transportation, community quality, recreation, community participation, housing and employment. In this Envision Lecture, Tauhric Brown shares findings from the 2021 CASOA survey.
Innovation Opportunities for Community Organizations in the Era of Value-based Care
July 29, 2021
Featuring Venus Wong, PhD, BCBA,
and Sarah Rosenbaum, MD, MPH
Stanford University Clinical Excellence Research Center
title
As value-based care has become more popular, more healthcare systems or health plans have initiated partnerships with community-based organizations (CBOs). However, these relationships are at times entangled in lopsided power dynamics. To truly enable community health, CBOs need to innovate and gain capacity to scale locally attuned solutions that are human-centered and market-driven. In this presentation, Drs. Wong and Rosenbaum use caregiver support as a use case to illustrate how community organizations can innovate.
Age Friendly Health Systems 2.0
October 21, 2020
Featuring Diane Healey, MD
St. Vincent Health Care Center for Healthy Aging
title
The world's population is growing older. With aging being a new phenomenon, healthcare systems also must change, as they were not designed for chronic disease and multimorbidity. The reason for change is to decrease the harms to older adults and improve on an understanding of goals of care. Change requires ongoing education and creative thinking to offer options for individuals, health systems, communities and countries, so that age friendly discussions are commonplace, and results are measurable.
Long-Term Cognitive and Mental Health Effects on Patients and Their Caregivers
June 30, 2020
Featuring Dr. Sophia Wang
Assistant Professor of Clinical Psychiatry, Indiana University School of Medicine, and Outreach and Recruitment Core Leader, NIA-designated Indiana Alzheimer's Disease Research Center
Hospitalization in the intensive care unit (ICU) for COVID-19 can result in cognitive, psychological, and physical impairments, known as post-intensive care syndrome. In this talk, Dr. Wang will discuss the long-term effects of ICU hospitalization on patients and how it can affect their caregivers, both in the hospital and after patients return home. She will also discuss how these experiences may differ between older and younger patients.
Developments in Dementia Research
October 24, 2019
Featuring:
Dr. Jared Brosch, neurologist at IU Health
Tom Coverdale, Indiana's Mr. Basketball 1998 and dementia caregiver
A diagnosis of dementia can be devastating to individuals, but it also has a profound impact on the entire family, friends and communities. Dr. Jared Brosch, a neurologist at Indiana University discussed those implications and developments in dementia research on Oct. 24 during CICOA's Envision Lecture. Dr. Brosch also shared evidence that links lifestyle and what the future may look like for those with the disease.
Tom Coverdale knows just how devastating a dementia diagnosis can be. The former Indiana University basketball star from Noblesville shared his story about how life changed for him and his family when his mother began having memory loss at age 55.
Mental Health and the Aging Brain
April 25, 2019
Featuring:
C. Andrew Class, MD, Psychiatrist, St. Vincent Indianapolis Hospital & Heart Center and St. Vincent Stress Center
Cynthia Reynolds, LCSW, Care Coordinator, Eskenazi Health Aging Brain Care
Todd Wagoner, MSW, LCSW, C-ASWCM, Community Health Healthy Aging Transition Services (HATS)
As we age, people often talk about physical symptoms associated with getting older, but just important – if not more important – is mental health. Mental health can have a profound impact on seniors, their caregivers, loved ones and the community. Three senior care experts discussed the trends, the challenges and the impacts of mental health and aging.
How the Social Determinants of Health Rocked My World
January 24, 2019
Featuring Dr. Jennifer Sullivan, Family and Social Services Administration (FSSA) Secretary
Where you live impacts your health and even life expectancy. It's part of what's known as the Social Determinants of Health. While eating right and exercise is important, it's only part of the equation that determines someone's health and healing. Dr. Jennifer Sullivan (formerly Dr. Walthall), Secretary of the Family and Social Services Administration, said when she learned about the social determinants of health, it rocked her world and informed her career path. A native of northwest Indiana, Sullivan received her medical degree at Indiana University Medical School, where she is professor of emergency medicine and pediatrics in addition to her role at FSSA.