Careers That Make a Difference
Improving the quality of life for people in Central Indiana.
Indiana - a community where older adults and those of any age with a disability flourish.
We need people to make that happen. A career at CICOA matches your passion for helping others with our dedication to improving lives.
Is CICOA the right fit for you? Consider a career here if:
You're passionate and interested in social work, working with seniors or people with disabilities, or making change through a nonprofit.
You believe in creating exceptional experiences for clients and co-workers.
You work hard and have an awesome time doing it.
You're seeking a rewarding career in Central Indiana. Our office is located in north Indianapolis, and we serve Boone, Hamilton, Hancock, Hendricks, Johnson, Marion, Morgan and Shelby counties.
Culture
Supportive environment
Flexible hours
Competitive pay
Beautiful headquarters near Keystone at the Crossing
On-site fitness center
Opportunities for advancement
Commitment to diversity & inclusion
Wellness initiatives
Jeans days on Fridays
Benefits
Medical, Dental and Vision Insurance
Health Savings Account (HSA)
Employee Assistance Program (EAP)
Life Insurance & Dependent Life Insurance
Short Term & Long Term Disability
Retirement Savings Plan
Earned Leave Time (vacation, sick, personal)
Holidays
Educational Assistance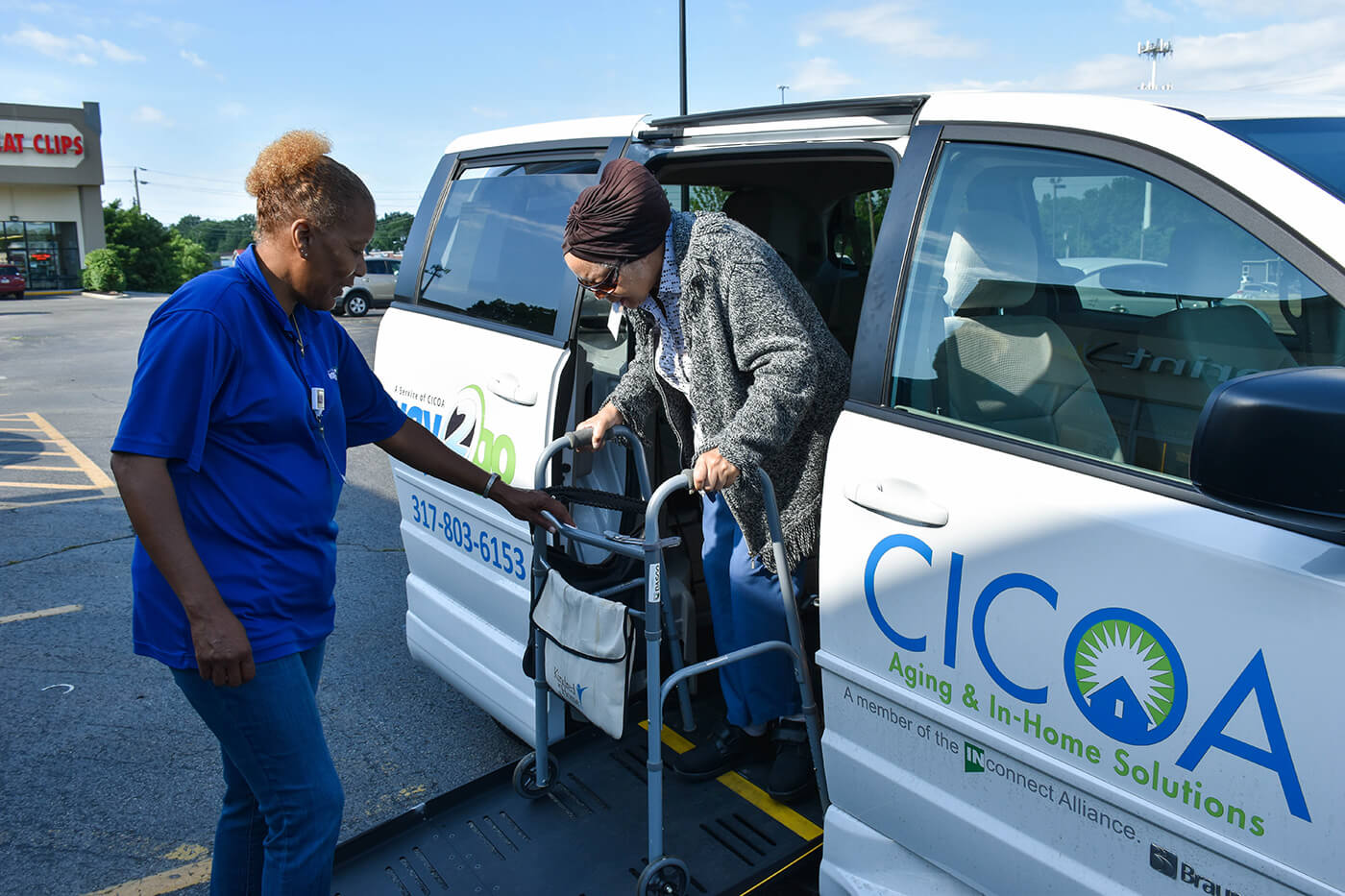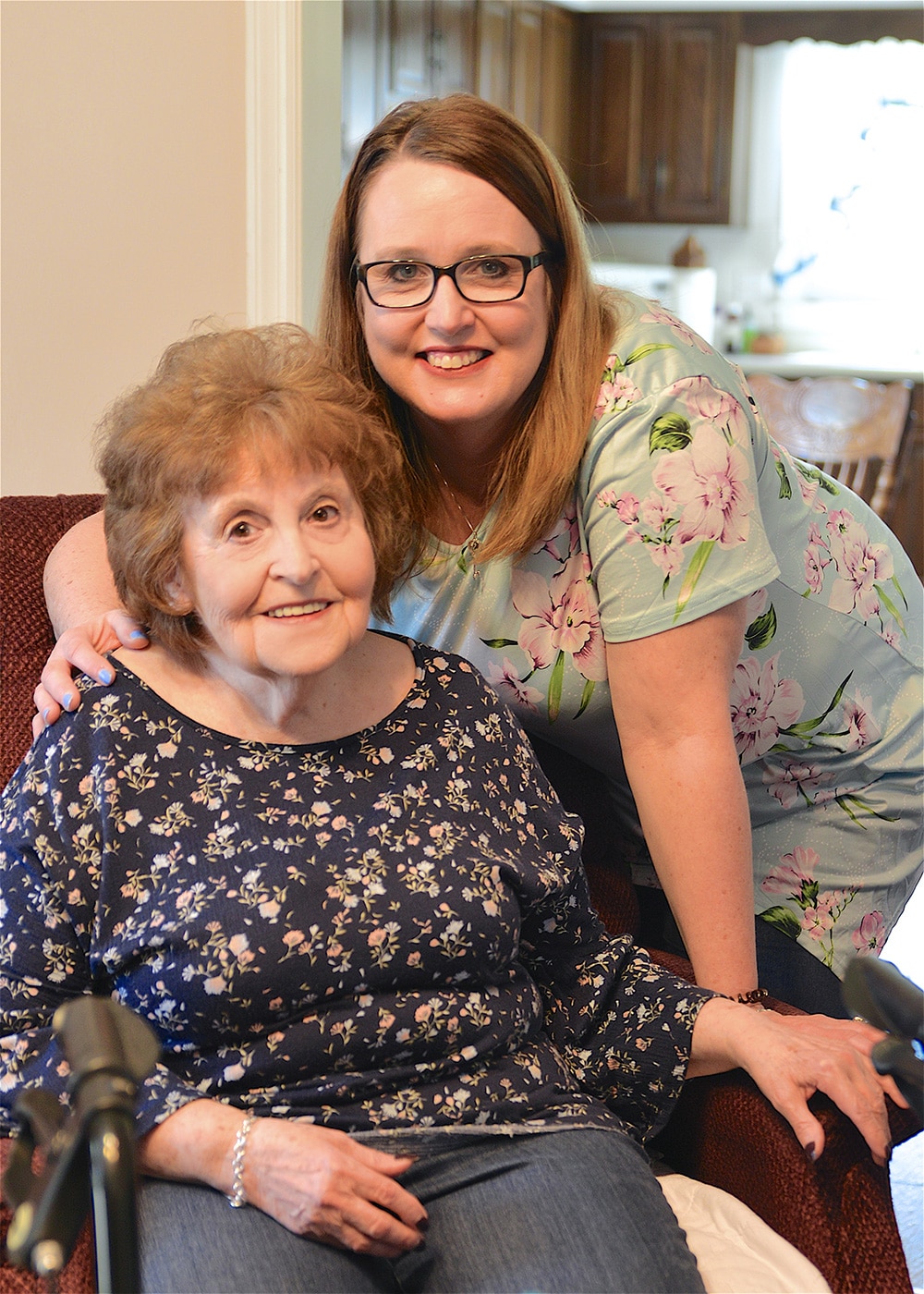 Exhibits a commitment to demonstrating & promoting an environment of continuous learning, open honest dialog & trust
Demonstrates the ability to contribute to the shared vision & purpose of CICOA
Accepts the personal responsibility necessary to achieve team & organizational outcomes
Exhibits a commitment to demonstrate respect
Strive for excellence in all areas of my role within CICOA, focusing on making a contribution
"One of the amazing things about care management is to work with so many people with huge, compassionate hearts, even when the situation seems impossible. Every day, we make a difference."
- Emily Rodehoffer, Care Manager
Ready to Apply? Job Openings
See our job postings below for rewarding full-time and part-time careers and internships.
Bring your passion to a nonprofit organization that's making a difference in Central Indiana. Click the button to apply or read the full job description.
Serves as assistant to the In-Homes Services Department by providing administrative and technical support to the Director and Assistant Directors of In-Home Services.
This position will promote CICOA's Mission   by providing providing our clients with appropriate direction to maintain a high quality of life and continued independent living through nutrition, education and exercise.
CICOA Care Managers are well trained, professional, client advocates serving the referred elderly and individuals with disabilities. With compassion and a commitment to excellence, the Care Manager is a valuable link to needed services which may include home and community based services and nursing home placement.
Community Outreach Options Counselor
CICOA  Community Outreach Coordinator establishes and coordinates positive relationships and partnerships with various community organizations and senior communities. 
Field Options Counselors are well trained, professional, client advocates serving the referred elderly and individuals with disabilities. With compassion and a commitment to excellence, the Field Options Counselor is a valuable link to needed services.
Occasional Meal Site Representative
Immediate openings for Occasional Meal Site Representative in Meals & More Department. The Meals Site Representative is responsible for the daily lunch service at various senior meal sites sponsored by CICOA.
Occasional Transportation Driver
Immediate openings for part time drivers (up to 19 hours a week) in the Transportation Department at CICOA Aging & In-Home Solutions. Applicants must have the desire to serve the elderly and people with disabilities in Marion County and the seven surrounding counties.
We value interns for their creativity, go-get-'em attitude, ambition, and eagerness to learn. As an intern, you're part of the team, bringing your ideas to the table and gaining practical experience for your future.
"[During our internship at CICOA,] we learned what person-centered care looks like and how important it is to involve the client in the decisions about their lives."
- Julia Ollikainen & Trellie Johnson, MSW Interns
VISTA Nutrition and Dementia Services Coordinator
The VISTA Nutrition and Dementia Services Coordinator will create resources to improve the nutritional intake of clients with dementia. Through research, education and the distribution of materials/resources, you will also help reduce caregiver stress. You will witness the Dementia Friends Indiana movement in its early phase and expand your skills under direction from our Registered Dietician. You will have the opportunity to apply your creativity and energy in ways that will be recognized long after your term.
Are you seeking a training internship in order to build the skills necessary for a career in care management or geriatrics?
CICOA has available internship positions in the fall, spring and summer. We can work with you to create an internship that develops your strengths and personal interests while giving you the opportunity to learn more about the operations of an area agency on aging and nonprofit foundation. A flexible schedule is based on your college course load and availability.
CICOA is an equal employment opportunity employer. In order to provide equal employment and advancement opportunities to all individuals, employment decisions at CICOA will be based on merit, qualifications, and abilities.