Advancing the CICOA mission on behalf of our clients
The leadership team at CICOA Aging & In-Home Solutions is dedicated to advancing our mission and vision in Central Indiana. More than 75 volunteer leaders on our Board of Directors, Foundation Board of Trustees, Advisory Council and other committees are advocates for our mission, contributing their time, professional and personal talents, and resources on behalf of our clients.
Tauhric Brown
President and CEO
As President and CEO, Tauhric Brown uses his strategic vision and experience in the elderly and disability service industry to expand CICOA services and collaborative partnerships to better meet the needs of the vulnerable populations we serve. His responsibilities include strategic planning and execution, oversight of the organization's financial structure, and serving as a liaison to partner organizations. Before joining CICOA, Brown served as the chief operating officer for Senior Services, Inc. in Kalamazoo, Mich., where he was responsible for a $16.5 million annual budget and oversaw areas such as finance, human resources, clinical staff, organizational development, and change management. Prior to becoming the chief operating officer, he served as division director of business development, where he created a new customer service culture, and he introduced LEAN system thinking to increase revenue and decrease program expenses. Prior to joining Senior Services, Brown was an owner/operator for a multi-carrier wireless retail company where he managed sales and operations teams in telecommunications and financial payment processing systems. Additionally, he previously held roles in administrative and human resources in the U.S. Army. Brown holds a master's degree in management and a bachelor's degree in business administration from Colorado Technical University in Colorado Springs, Colo.
Susan Cornacchione
Vice President of Development
Susan Cornacchione came to CICOA Aging & In-Home Solutions in 2009 to supervise and expand the development, marketing and communications efforts of the organization. Her expertise includes major gift and campaign planning, annual fund, volunteer management and prospect research. Prior to joining CICOA, Cornacchione served as the Central Indiana Major Gifts Officer for the American Cancer Society (ACS). She also has fourteen years of higher education fundraising experience in a variety of roles including Senior Development Director with Indiana University Foundation serving the Indiana University-Purdue University Indianapolis (IUPUI) campus. She began her career in fundraising at the Indianapolis Museum of Art as the annual fund coordinator. Cornacchione attended IUPUI and is a member of the Association of Fundraising Professionals.
Mary Durell, LCSW
Chief Operating Officer
As chief operating officer, Mary Durell draws upon her experience in business administration, operations, and macro and micro-level social work to support the policies, goals and objectives of CICOA's chief executive officer and Board of Directors. A licensed clinical social worker, Durell oversees the following service areas: Client Services, Aging & Disability Resource Center, Meals & More, Way2Go, Health Care Collaboration, and Quality Assurance and Policy Development. Prior to joining CICOA, Durell served as the director of social work at the State of Indiana Larue D. Carter Memorial Hospital. She also has worked as a school-based therapist at Adult and Child Center, and she worked for more than seven years as the director of victim services at the State of Indiana Criminal Justice Institute. Durell holds an M.S.W. from Indiana University and a bachelor's degree in sociology and psychology and an associate degree in business administration from the University of Indianapolis.
Michael Johnson
Chief Financial Officer
Michael Johnson is a certified public accountant with more than 25 years of experience in accounting and finance, including as an outsourced CFO, in a variety of industries including healthcare, non-profit, construction and IT. Prior to joining CICOA, Michael held leadership positions at public accounting/professional service firms CliftonLarsonAllen and EY/Ernst & Young in addition to roles at the Indiana University School of Medicine and United Way of Central Indiana. Focus areas have included helping entities with process, cash flow and profitability improvements, enhanced financial forecasting and reporting, and mentoring individual and team development. His volunteer activities have included board chair of the Indiana Board of Accountancy, president of the Indianapolis chapter of the National Association of Black Accountants, and board member of the Indiana CPA Society. Michael is a member of the Indianapolis Business Journal's 2004 "Forty under 40" class, and he holds a bachelor's degree in accounting from Indiana University-Bloomington.
Beth (Brown) Skinner
Chief Human Capital Officer
Beth Skinner joined Human Resources at CICOA in 2015. In that role, she is responsible for plan design and implementation of compensation administration, benefits planning, staffing, supervisory development, and strategic human resource planning. Previously, she served in a similar role for Community Rehabilitation Hospital. She also has worked as a member of the Leadership Team and as a Relationship Effectiveness facilitator for Community Health Network. Skinner holds her Masters Degree in Organizational Leadership from Purdue University. She is also certified in Human Resource Management and holds her OSHA certification from Purdue University.
Dustin Ziegler
Vice President of Community Program
Dustin Ziegler leads numerous programs that optimize the reach and impact of CICOA services and resources. Examples of Ziegler's innovative and strategic leadership include new and expanded partnership initiatives with the medical community through the establishment of CICOA's clinical engagement program, the assembly and leadership of CICOA's Medical Advisory Council, the strategic adoption and implementation of the statewide Dementia Friends Indiana movement, and the development of new collaborative opportunities between CICOA and academic and research communities. Ziegler came to CICOA in 2016 from the Alzheimer's Association Greater Indiana Chapter, where he founded and led a program that partners with the medical community to connect families affected by dementia to the appropriate resources. This program was recognized as one of the most successful in the nation and was highlighted as a best practice at the 2016 Alzheimer's Association International Conference in Toronto. Ziegler received his gerontology/health and aging education from Indiana University. Ziegler was also the 2019 Indiana University School of Medicine Bowen Center Award recipient in the state of Indiana for his leadership in advancing health innovation and policy through the Dementia Friends Indiana movement.
Dan Amonett
Director, Safe at Home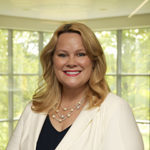 Nicci Annen
Director, Aging & Disability Resource Center
Chad Bales
Assistant Director, Flourish Care Management
Donata (Barnes) Duffy
Director, Health Care Collaborations
Connie Betourne
Director, Flourish Care Management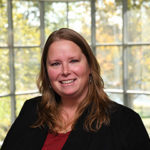 Karren Brooks
Director, Way2Go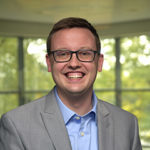 Jonathan Haag
Director, Strategy and Innovation
Sarah Moore
Director, Options Counseling
Dana Robinson
Director, Marketing & Communications
Lisa Schneekloth
Director, Meals & More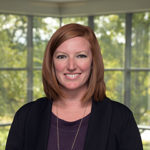 Erica Seabaugh
Assistant Director, Flourish Care Management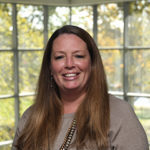 Nicole Southerland
Director, Intellectual/ Developmental Disabilities Case Management
Peter Bisbecos
Chair
Director of Market Innovation & Public Policy Counsel, The Rehabilitation Hospital of Indiana
Kathy Frank
1st Vice Chair
IU Department of Medicine, Geriatrics
Mike Brower
2nd Vice Chair and Treasurer
Staff VP of Business Process Ops, National Government Services
Brianna Saunders
Secretary
Community Relations Manager, Indianapolis Power & Light Co.
Anne DePrez
Past Chair
Attorney at Law, Barnes & Thornburg LLP
Sonja Buckner-Marion
Board Member
Community Liaison-Health Advocate, Marion County Health & Hospital Corp.
Deanna Conerly
Board Member
Financial Analyst, Merrill Lynch
Rev. Reginald Fletcher
Board Member
Living Word Baptist Church
Tony Lloyd
Board Member and Foundation Board Chair
President & COO, The Buchanan Group
Michael Simmons
Board Member
CEO & Managing Partner, Bridge Builder Strategies
Foundation Board of Trustees
Foundation Board of Trustees
Tony Lloyd
Chair
President & COO, The Buchanan Group
Laura Haynes
Vice Chair
Relationship Manager, Commercial Real Estate Vice President, Stock Yards Bank & Trust Co.
Wess Jackson
Secretary-Treasurer
Vice President of Development, Turtle Creek Management
Rev. David W. Greene
Past Chair
Senior Pastor, Purpose of Life Ministries
Peter Bisbecos
Board Member and CICOA Board Chair
Director of Market Innovation & Public Policy Counsel, The Rehabilitation Hospital of Indiana
Kim Borges
Board Member
Vice President, Area Marketing Manager, Regions Financial Corporation
Tauhric Brown
Board Member and President
President & CEO, CICOA Aging & In-Home Solutions
Sarah Crist
Board Member
Vice President, Senior Living Business Development, Justus Companies
Tim Paul
Board Member
President, Comfort Keepers
President
Patrice Hardy
Marion County
Vice President
Cory Hull
Hendricks County
John Deck
Boone County
Rev. Fred Dorsey
Marion County
Beth Edwards
Johnson County
Beth Gehlhausen
Hamilton County
Sandra Hall
Shelby County
Vickie Peterson
Marion County
Leo Rafail
Morgan County
The Medical Advisory Council brings together greater collaboration between CICOA and healthcare providers across Central Indiana. The council also offers guidance and best practices to help CICOA continue to improve and grow its services.
Dan Bateman, MD
Valerie Bruemmer, MD
Chris Callahan, MD, MACP
Angela Carbone, MD
Diane Healey, MD
Toch Iloabuchi, MD
Luke Pittman, MD
Kathy Rathke, MBA, MSN, AGNP-C
Robert Russell, MD
Laura Snider, DNP
Todd Wagoner, MSW, LSW
Maria Wilson, MD