Advancing the CICOA mission on behalf of our clients
The leadership team at CICOA Aging & In-Home Solutions is dedicated to advancing our mission and vision in Central Indiana. More than 75 volunteer leaders on our Board of Directors, Foundation Board of Trustees, Advisory Council and other committees are advocates for our mission, contributing their time, professional and personal talents, and resources on behalf of our clients.
Tauhric Brown
President and CEO
Tauhric Brown
President and CEO
CICOA President and CEO Tauhric Brown, as a child, always looked forward to the six weeks every summer that he and his sister would spend with their grandmother in Atlanta. It was there that his passion for older adults was first kindled and where he learned some of his earliest lessons in leadership.
"My grandma ran our family from her recliner and her phone," he laughs.
Before joining CICOA in January 2020, Tauhric was chief operating officer for Senior Services, Inc., an agency supporting older adults and people with disabilities in Kalamazoo, Mich. His career started in the U.S. Army, and then he became a successful owner/operator for a multi-carrier wireless retail company. Inspired by his family and upbringing, he made the switch to the nonprofit world to fulfill his dream of improving the lives of others.
Tauhric leads CICOA at a time when the landscape is changing rapidly for area agencies on aging nationwide. Over the next 10 to 15 years, he envisions CICOA serving as a model for managed long-term services and support, launching research institutes and using innovation as a catalyst for success.
"The future will be about filling voids in addition to connecting people to resources," he said. "The more unmet needs we discover and the more services and products we can provide, the more clients will gravitate to us and stick to us."
In his spare time, Tauhric enjoys playing golf in warmer months or in front of the television in the winter watching University of North Carolina basketball (a fan since the Michael Jordan days.) He and his wife, Laura, collectively are the parents of six adult children. Most recently the couple became grandparents.
Stephen Gerber
Chief Development Officer
Stephen Gerber
Chief Development Officer
Stephen Gerber has lived a lot of lives, professionally speaking. He brings experience in pastoral ministry, nonprofit management and fundraising team leadership to his role as CICOA's chief development officer.
Stephen is responsible for the agency's overall fundraising strategy, leading annual campaigns, major gifts, planned giving, grants and special events. The job, as he sees it, puts systems and processes in place that create authentic relationships with donors and community partners.
"There is an intrinsic dignity in helping people that is exciting," he said. "Being able to build support for quality of life for all people along the life spectrum says a lot about the Central Indiana community."
Most recently Stephen served as executive director of development at Grace College & Seminary in Winona Lake, Ind. There, he worked with a donor on a $1.5 million gift that established the first endowed chair in the college's school of science and secured two separate $1 million grants for the seminary.
He holds the Certified Fund Raising Executive (CFRE) designation and the executive certificate in religious fundraising. Stephen earned a bachelor's degree from Tennessee Temple University, a master's degree from Grace Theological Seminary and a master's in business administration from the University of Phoenix.
He and his wife, Vicki, have two adult sons. Stephen enjoys weekend trips to the beach, reading and movies across all genres. He has followed the Indianapolis Colts from the moment they arrived in Indiana.
Michael Johnson
Chief Financial Officer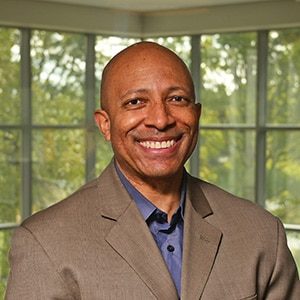 Michael Johnson
Chief Financial Officer
Chief Financial Officer Michael Johnson encourages staff to think differently about the way CICOA fulfills its mission. It's a component that's critical to the future of the agency and its clients.
"The population we serve will continue to grow, and with shrinking government resources, we need to find other sources of revenue and be efficient with existing resources. We must think more like a for-profit business and generate surpluses to support and grow our efforts."
Michael oversees the development of more efficient fiscal systems and processes. Current projects include an online accounts payable system and facilitating greater availability and transparency of financial reporting.
Before coming to CICOA in 2020, Michael held leadership roles in for-profit and nonprofit settings. His resume includes positions with the Butler Business Consulting Group, CliftonLarsonAllen, Ernst & Young and the Indiana University School of Medicine, where he was a liaison between the school's clinical departments and the IU Health system.
An Indianapolis native, Michael sees working for an organization that improves the life of the community as an added benefit.
Michael earned a bachelor's degree in business with an accounting concentration from Indiana University Bloomington. He also holds CPA and Chartered Global Management Accountant licenses.
He is a diehard Indiana University basketball fan, and he enjoys crossword puzzles and spending as much time as possible with family and friends. Additionally, he is a "bonus parent" to his partner's children.
Lisa Schneekloth
Chief Compliance Officer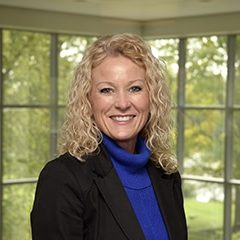 Lisa Schneekloth
Chief Compliance Officer
It's not in Lisa Schneekloth's nature to accept the status quo, so it's no surprise she would rise to the challenge of becoming CICOA's first chief compliance officer. It's a big job covering compliance, risk assessment and management, quality assurance, improvement and accreditation.
"The process will ensure the longevity and sustainability of CICOA," Lisa said. "And it's definitely in the wheelhouse of what I'm passionate about—doing things the right way."
Lisa grew up in a single-parent home in the Fountain Square neighborhood of Indianapolis. Her family received subsidies for rent and meals, experiencing first-hand what many of CICOA's clients go through. That early experience inspired her interest in helping others.
Lisa joined CICOA in 2008 as a care manager. While at CICOA, she's also served as an options counselor, supervisor and assistant director for Flourish, and director of Meals and More. In that role, she introduced automated processes that have served clients more efficiently and resulted in high staff satisfaction ratings.
Lisa holds a bachelor's degree in social work from IUPUI and a master's degree in non-profit leadership from Indiana Wesleyan. Her resume also includes work with Big Brothers Big Sisters, early childhood education and the juvenile probation system.
"Working with CICOA, I've felt empowered to help people meet their basic needs. There's satisfaction in knowing I'm making a difference in the community through grassroots-level social work and guiding and mentoring others to make a difference, too," she said.
Lisa has three adult children and two adult stepchildren. Away from work, she finds time for reading, exercise and beach vacations with her husband, Scott, the lead singer in a classic-rock band.
Denise Weathersbe
Chief Human Resources Officer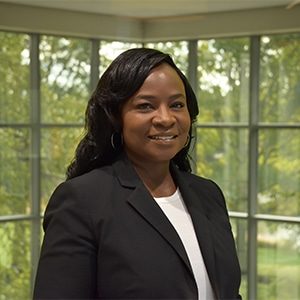 Denise Weathersbe
Chief Human Resources Officer
"Treat employees as internal customers by building rapport, relationships and trust" is Denise Weathersbe's human resources mantra. This philosophy has served her well in HR roles in the student loan, software, hotel and education fields and now with CICOA.
As Chief Human Resources Officer, Denise oversees the organizational culture and the tools and services that help employees focus on advancing CICOA's mission. The resulting positive, upbeat workplace is one that revolves around the belief that an organization that cares for people is one that employees in turn will care about and deliver their best effort.
Denise comes to CICOA from the National FFA office where she was director of human resources. Her professional background includes experience in organizational strategy and culture, talent management, training, compensation, payroll and benefits, employee relations, electronic data interchange, performance measurement and goal setting. Like many CICOA employees, Denise has engaged previously with the agency while serving as her mother's caregiver.
Along with degrees from Ball State University and Indiana Wesleyan University, Denise has earned certification as Senior Professional in Human Resources (SPHR) and Senior Certified Professional (SHRM/SCP) for strategic-level HR operations from the Society for Human Resource Management. A Muncie native, she has lived in Indianapolis since 1992. Denise and her husband, Don, are empty nesters, with a daughter, Morgan, who is currently a student at Indiana University in Bloomington.
In her spare time, Denise's thoughts turn to tropical beaches, her preferred travel destinations. She also enjoys reading, shopping and spending time with friends and family.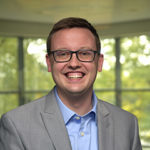 Jonathan Haag
Vice President of Innovation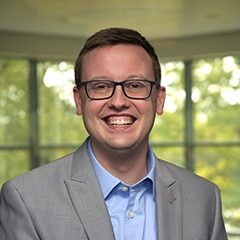 Jonathan Haag
Vice President of Innovation
Jonathan Haag's path from biblical studies major to CICOA's vice president of innovation isn't as unusual a journey as it first appears. As he explains, while innovation is rooted in creative confidence at the organizational level, it only takes place when creative confidence is developed and encouraged at the individual level.  
"Everyone has something that only they have, and my job is to encourage that out of them. I see that as my ministry," Jonathan said. 
Appointed vice president in 2021, Jonathan served previously as CICOA's director of strategy and innovation. Currently, he oversees CICOA's research institute and venture studio, secures capital for projects and facilitates partnerships with other community-based organizations and ventures.  
Jonathan came to CICOA in 2016 from Sagamore Institute, an Indianapolis think tank. Working alongside seasoned thought leaders and practitioners from a variety of fields at Sagamore sparked his own restless imagination and furthered an interest in turning ideas into reality. His CICOA highlight reel includes launching Duett, an in-house, for-profit company that connects clients to home healthcare providers, and fostering a culture of innovation across the agency.  
When he's not moving ideas through the innovation pipeline, Jonathan enjoys spending time with his wife, Monica, and their three sons, Landon, Riley and Peyton. 
Jonathan holds a B.S. in biblical studies and a minor in journalism from Grace College and Theological Seminary. 
Dustin Ziegler
Vice President of Clinical Integration & Engagement
Dustin Ziegler
Vice President of Clinical Integration & Engagement
Dustin Ziegler leads numerous programs that optimize the reach and impact of CICOA services and resources. Examples of Ziegler's innovative and strategic leadership include new and expanded partnership initiatives with the medical community through the establishment of CICOA's clinical engagement program, the assembly and leadership of CICOA's Medical Advisory Council, the strategic adoption and implementation of the statewide Dementia Friends Indiana movement, and the development of new collaborative opportunities between CICOA and academic and research communities.
Ziegler came to CICOA in 2016 from the Alzheimer's Association Greater Indiana Chapter, where he founded and led a program that partners with the medical community to connect families affected by dementia to the appropriate resources. This program was recognized as one of the most successful in the nation and was highlighted as a best practice at the 2016 Alzheimer's Association International Conference in Toronto.
Ziegler received his gerontology/health and aging education from Indiana University. Ziegler was also the 2019 Indiana University School of Medicine Bowen Center Award recipient in the state of Indiana for his leadership in advancing health innovation and policy through the Dementia Friends Indiana movement.
Dan Amonett
Director of Safe at Home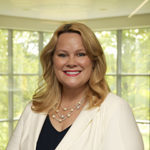 Nicci Annen
Director of Aging & Disability Resource Center
Chad Bales
Director of Operational Training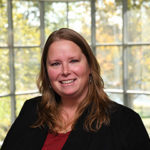 Karren Brooks
Director of Way2Go
Nancy Carpenter
Director of Board Relations
Donata Duffy
Director of Healthcare Collaborations
Sarah Gilbert
Director of Options Counseling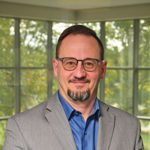 Doug Grishaber
Director of IT & Security Officer
Chelsea Neulieb
Director of Meals & More
Lynn Roberson
Director of Compliance & Privacy Officer
Dana Robinson
Director of Marketing & Communications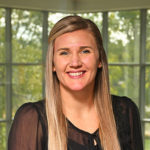 Maggie Schrage
Director of Quality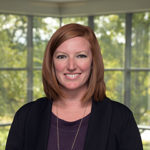 Erica Seabaugh
Director of Flourish Care Management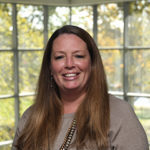 Nicole Southerland
Director of Chronic Care Management
Kelsey Stinson
Director of Data and Research