Board of Directors and Councils
Advancing the CICOA mission on behalf of our clients
The leadership team at CICOA Aging & In-Home Solutions is dedicated to advancing our mission and vision in Central Indiana. More than 75 volunteer leaders on our Board of Directors, Foundation Board of Trustees, Advisory Council and other committees are advocates for our mission, contributing their time, professional and personal talents, and resources on behalf of our clients.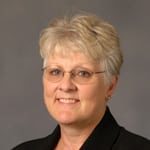 Kathy Frank
Chair
RN, PhD, AGSF, Program Administrator IU Geriatrics, IU Department of Medicine, Geriatrics
Deanna Conerly
2nd Vice Chair
Financial Advisor, Merrill Lynch Wealth Management
Marie Myers
Treasurer
Partner, Tax & Advisory Services, Greenwalt CPAs
Case Calvert
Secretary
Marketing Communications Coordinator, Paramount Schools of Excellence
Peter Bisbecos
Immediate Past Chair
Executive Director of Rehabilitation Neuropsychology and RHI Legal Affairs, The Rehabilitation Hospital of Indiana
Sonja Buckner-Marion
Board Member
Community Liaison-Health Advocate, Marion County Health & Hospital Corp.
Keshia Cooper
Board Member
Staff VP of Business Process Operations, National Government Services, an Elevance Health Company
Rev. Reginald Fletcher
Board Member
Pastor, Living Word Baptist Church
LaWanda Girton
Board Member
Anita Harden
Board Member
Anita A. Harden Law Office
Laura Haynes
Board Member and Foundation Board Chair
Relationship Manager, Commercial Real Estate VP, Stock Yards Bank & Trust
Kisha Tandy
Board Member
Curator of Social History, Indiana State Museum and Historic Sites