Seniors shouldn't have to decide between feeding themselves or their pet.
CICOA Pet Connect, a service of Meals & More, is a program aiming to reduce social isolation for our seniors by keeping them and their pets healthy and at home together. Our goal is to relieve the stress and worry that seniors experience when they may not be able to provide food or supplies for their pets.
The program is funded by a grant awarded from Meals on Wheels of America and PetSmart Charities. Initial eligibility for this program is limited to Title III home-delivered meals clients – with potential for opening up to other seniors in the future.
Pet Connect by CICOA Meals & More provides food and supplies such as:
Bags of dry food for cats and dogs
Wet food
Cat litter
Training pads
Leashes
Carriers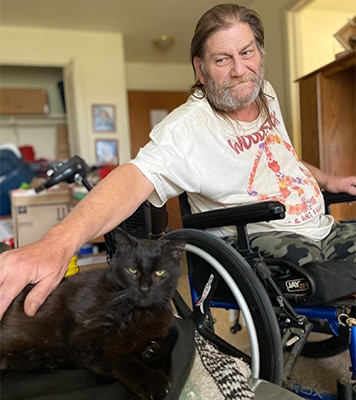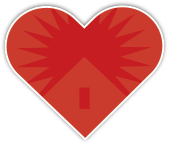 Seniors love their pets, but they are struggling to provide food and supplies. Your donation helps this program grow! A monthly gift can have a big impact for a senior and their furry companion.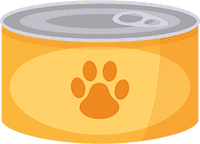 Central Indiana Pet Resources
Need help caring for your pet? Throughout Indianapolis and the surrounding counties, you can find pet food pantries, low cost spay neuter clinics, low cost medical and dental care, emergency vet services, feral cat organizations, wildlife and exotic pet care, and low cost euthanasia services. 
CICOA and our Pet Connect partners are committed to supporting the wellbeing and safety of seniors' pets in Central Indiana. These organizations provide supplies and services that make pet ownership affordable for seniors.
The Pet Connect program is funded by a grant from Meals on Wheels of America and PetSmart Charities
and donors like you!
Contact CICOA Meals & More Service
To see if you qualify, or to donate or volunteer for Pet Connect:
Call: (317) 803-6131
Monday – Friday, 8:00 a.m. – 5:00 p.m.