Last year, when 71-year old Eunice's air conditioner broke, she had to endure the rest of the hot summer with only a fan. She was thankful for the fan, stating that "every little bit helped," but she is even more thankful that CICOA is able to provide her with a new air conditioner this year.
CICOA provides box fans and window air conditioners to seniors and those of any age with a disabilityas a part of the Cool Aid program. Cool Aid ensures that those with health conditions exacerbated by the heat can live comfortably during Indiana's humid summers.
With Limited Mobility, Staying Cool at Home is Important
Eunice has a degenerative hip condition that inhibits her mobility, so her new air conditioner will allow her to be comfortable while spending time inside her home this summer. Eunice can stand for a few minutes at a time, but can only walk with difficulty. She also has blood clots in her legs that require her to sleep with her legs elevated.
Eunice has had trouble walking since 1999, but with the help of her 30-year old daughter she is able to leave home periodically and get rides to church, doctor's appointments, or the grocery store down the street.
A Mother's Joyful Heart
Eunice was born in Tennessee in 1948, but moved to Indiana in 1957 where she later raised her children. When Eunice talks about her children, grandchildren, and great-grandchildren, her face lights up. She has a daughter who is 53, a son who is 48, and another daughter who is 30. She also has 12 grandchildren and 6 great-grandchildren.
In addition to being a loving mother, she also worked with children at the Women, Infants and Children (WIC) program until 2000 when she retired. The program serves children up to age five, and provides them with milk, cereal, and other nutritious food. Eunice's favorite part of her job was being able to interact with the kids.
Grateful for Her Blessings
seThough her mobility issues and health problems can be frustrating, Eunice chooses to be grateful. She said that she feels blessed to be surrounded by family, and to be involved in CICOA's programs. She participates in CICOA's meal program, and also has a home health aide who visits four days a week for two hours.
"It's good when you meet people who understand your condition," she said about CICOA's support. When asked if she has any worries for herself, she shook her head. "Not worried, just thankful," she said. "I'm too blessed to be stressed."
Help provide air conditioners for seniors and people with disabilities in Central Indiana. Give to the CICOA Client Assistance Fund today!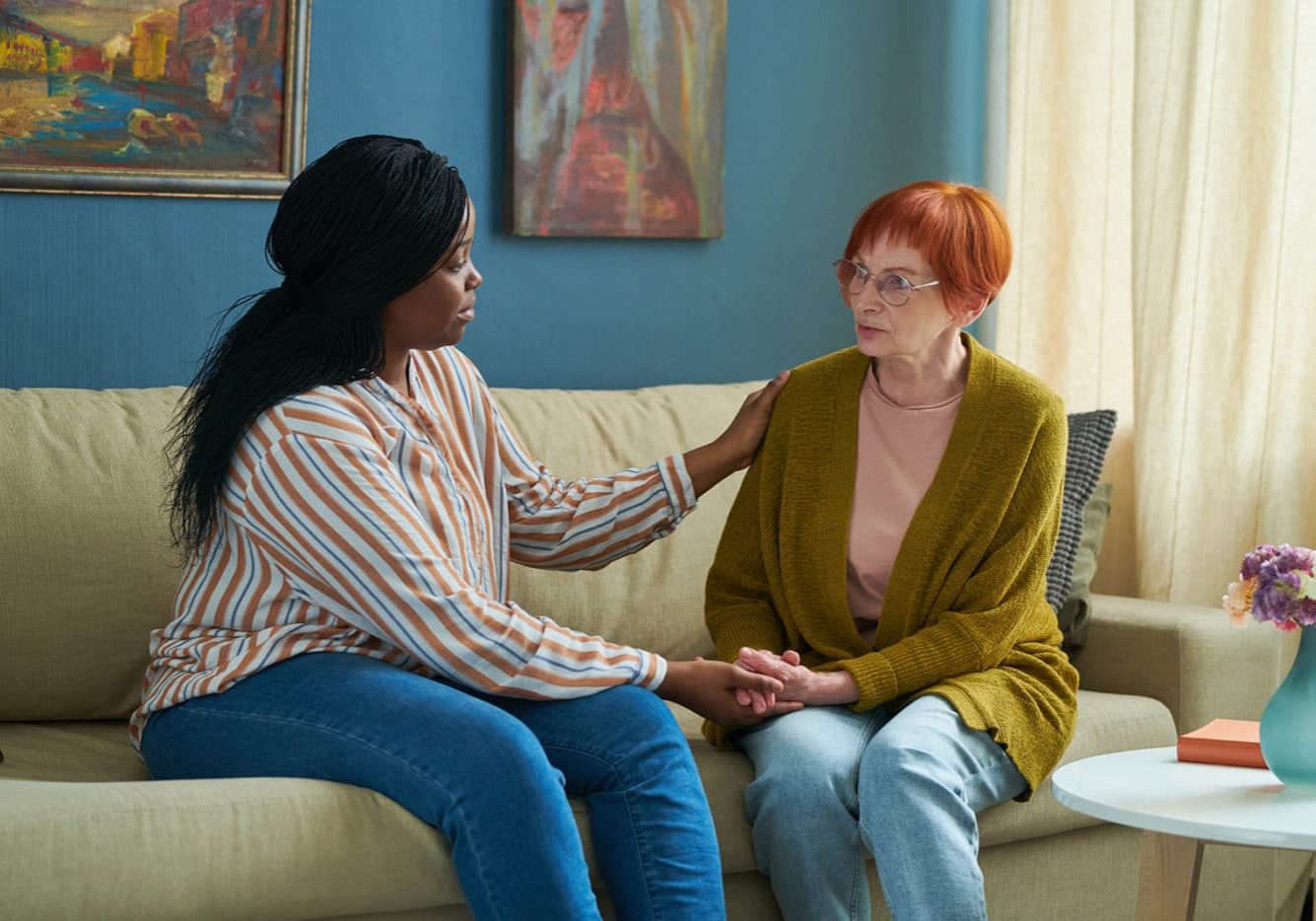 Bridging Gaps in Mental Health Support for Older Adults
Mental health is a growing crisis, not just in Indiana, but across the country. One in 20 adults experience serious mental illness each year. During the COVID-19 pandemic, many of us grappled with loneliness and social isolation. In the wake...