Caring for a loved one with dementia poses many challenges, and former CICOA Board Chair Anita Harden knows them all too well. For more than a decade, she served as a family caregiver for her mother, father and an aunt with Alzheimer's disease, all while managing a private elder care law practice and serving on CICOA's board.
Now with a mission to find a cure, Anita serves on the Indiana Alzheimer's Disease Research Center's advisory board. 
According to the Indiana Alzheimer's Disease Research Center (IADRC), African Americans have a higher incidence of vascular dementia than Caucasians but are less likely to be diagnosed. They also tend to be underrepresented in clinical drug trials, even though the success of a particular treatment may vary significantly by race.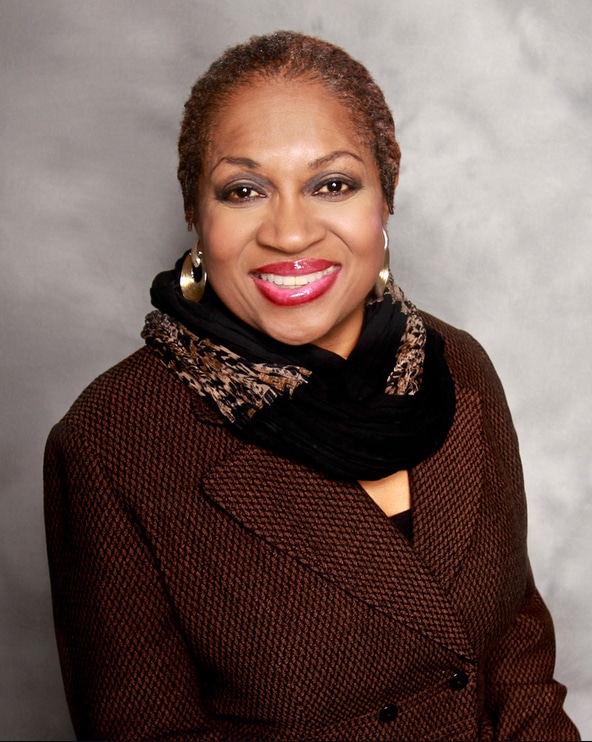 "We know that if there's a cure for Alzheimer's disease, it might not be as successful for minorities if they aren't included in the studies," Anita said. "My father participated in research studies before his Alzheimer's progressed, and my mother before that. They gave me the incentive to do this."
Anita's father was a postal worker who also owned a real-estate business, and her mother a homemaker. The duo put Anita and her two sisters through college.
Anita said that those diagnosed with Alzheimer's slowly change into different people. It's not only a mental change, but also a physical one, she observed.
"With my mom, it caused her personality to change," Anita said. "It was painful, watching both my parents decline. The road switches and you become the parent, and they look to you for assistance and guidance. When you have two people who were such good parents and role models, it becomes emotionally very hard."
With each area of service, Anita has gained new perspective on elder care and has found a way to make a significant impact in the community.
"I have a passion for working with elders and a big, broad view of what the community is like in terms of needs, not just involving Alzheimer's, but the care that maintains dignity and quality of life," she said. "Being a caregiver and an elder law attorney, working with CICOA, and now serving on the Alzheimer Disease Center advisory board–even though they're separate, they all go hand-in-hand."
As a member of the IADRC advisory board, Anita represents Indiana University's neuroscience program by speaking at events and encouraging other African Americans to participate in Alzheimer's research.
By engaging in research studies herself and rallying others to participate, Anita hopes a cure will be found soon. "Indiana University is one of the trailblazers in this effort. They've received lots of grants, and they're working very hard to do research that will find a cure and find prevention," Anita said. "I'm proud to be part of it."