Visitors who meet Betty, 82, tend to stay awhile. She tells stories in an easy-going manner with a wide, friendly smile. Betty is a lifelong resident of Indianapolis who raised her family on the city's west side while working for RCA for 38 years. She fondly recalls hosting themed parties, shopping and serving in various roles at Jones Tabernacle AME Zion Church.
Betty has been in a wheelchair since 1996 after back surgery for spinal stenosis. When her husband became ill, the two of them moved in with their daughter, Paula. Since then, Betty suffered the loss of her husband of 52 years in 2004, battled color cancer and faced complications after breaking her legs multiple times.
CICOA provides meals through Meals & More five days a week, and an in-home aide helps her with breakfast, getting dressed and basic cleaning. CICOA helped her secure a hospital bed for her home and a wheelchair. She also uses Way2Go transportation vouchers to get to her medical appointments.
Betty does not dwell on her limitations. Instead, she calls and sends greeting cards to her family, friends and church members to encourage them. Emily Bales, her CICOA case manager said, "Betty is a grateful, kind, humble, humorous and wise woman. The world would most definitely be a better place if everyone had the chance to know her."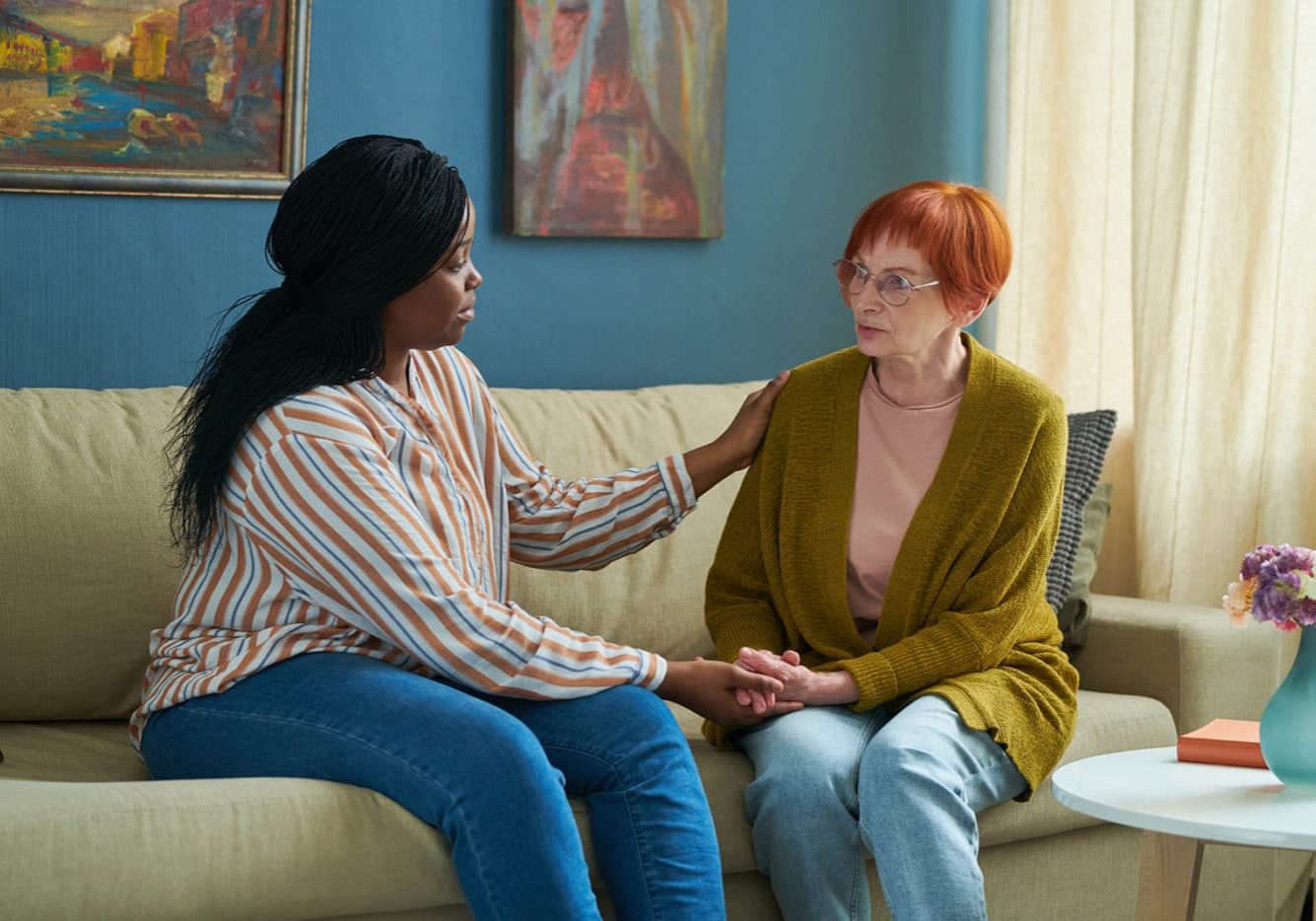 Bridging Gaps in Mental Health Support for Older Adults
Mental health is a growing crisis, not just in Indiana, but across the country. One in 20 adults experience serious mental illness each year. During the COVID-19 pandemic, many of us grappled with loneliness and social isolation. In the wake...