"I wish you could have known my mom. She was so vibrant at one time," said Sondra. "She loved to dress in suits and hats. I never saw her in pants until she had her stroke."
Sondra is the daughter of Corrine, 80, who was first diagnosed with Alzheimer's disease in 1997, around the same time that she suffered a stroke.
Her daughter described her as a hardworking, industrious person. She loved to sew, but her true passions were children and her church. The mother of seven, Williams also provided foster care. She also served as a missionary in the Church of God in Christ, where everyone still calls her "Grandmom."
After Corrine's stroke and Alzheimer's diagnosis, the family made some adjustments. Sondra, the oldest of Corrine's children, worked fulltime and paid one of her sisters to care for their mother.
Last July, Sondra got laid off from her job. In October, her mother suffered a second stroke. In the months that followed, Corinne lost use of her right side as well as the ability to communicate or swallow. She now receives nutrition through a G-tube.
During this time, Sondra learned about and contacted CICOA. CICOA now provides about 15 hours per week of respite care, so Sondra has more freedom to leave the house and run errands.
"Caregiving is life changing, but it's not a burden," said Sondra. "I don't do the things I used to do. But Mom is such a loving person, I can't imagine her being with anyone else but me. So I do what I have to do."
"CICOA is a godsend," she continued. "One call and I am able to get what I need to help my mom. It just makes my job easier."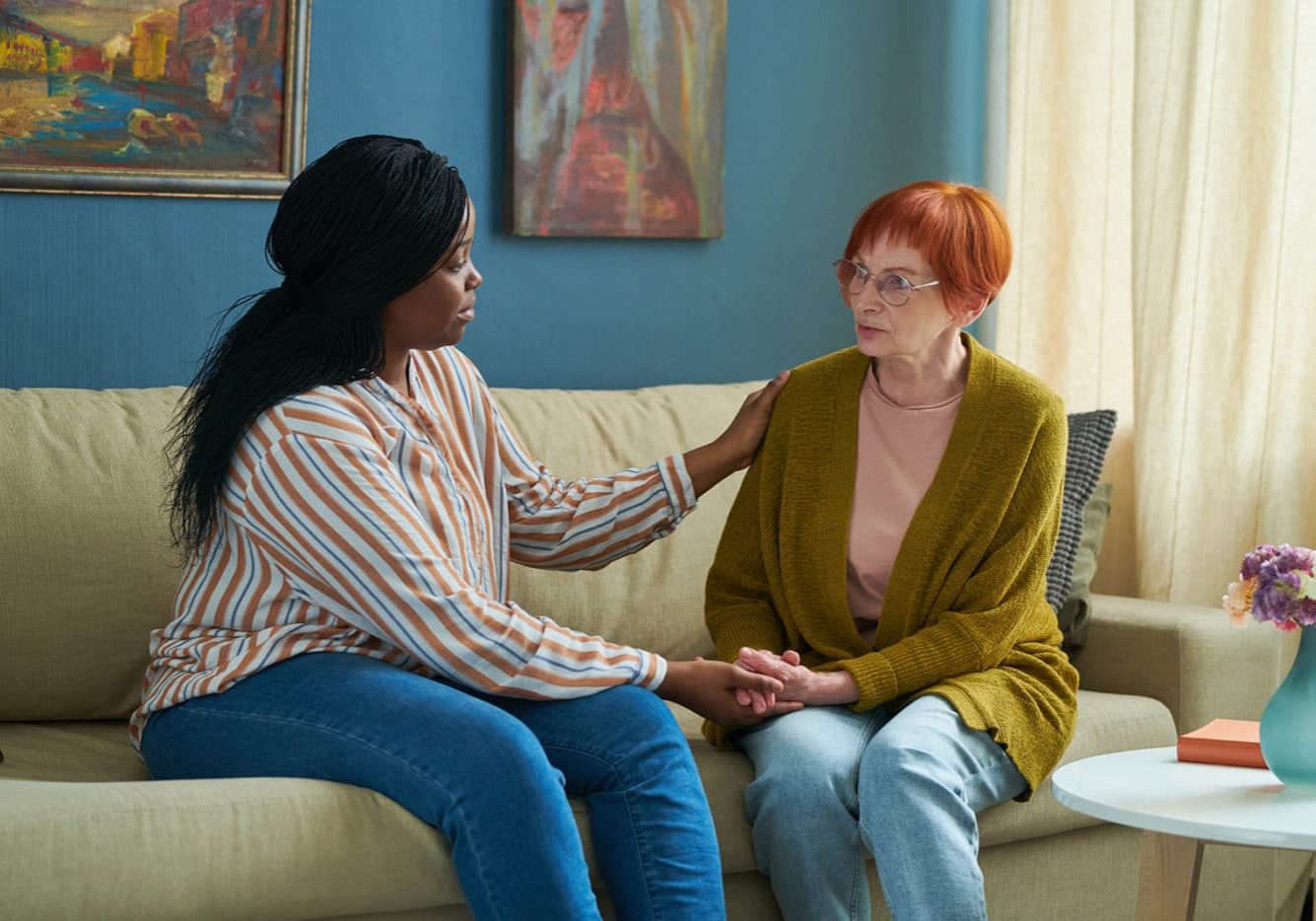 Bridging Gaps in Mental Health Support for Older Adults
Mental health is a growing crisis, not just in Indiana, but across the country. One in 20 adults experience serious mental illness each year. During the COVID-19 pandemic, many of us grappled with loneliness and social isolation. In the wake...