When Tamara France first met Sallie Preston five years ago, she felt sorry for the woman. At only 67, Sallie is blind in one eye and losing vision in her other eye. Her leg, three fingers and toes have been amputated. She has kidney disease, coronary artery disease, diabetes, neuropathy and MRSA. She had a triple bypass in 2007 and uses a wheelchair. Sallie doesn't complain.
The more Tamara got to know Sallie, the more she marveled at the woman's perseverance, her bubbly attitude and her faith. Tamara is Sallie's care manager at CICOA.
"She is such an inspiration," Tamara said.
Even this spring when Sallie faced heartache and a health scare, she wouldn't let it consume her.
Hospitalized with COVID-19, she receives devastating news
In April, she was in severe pain and called a cab to take her the hospital. The maintenance supervisor saw Sallie come out of her apartment in distress.
"He said, 'I'm calling you an ambulance,'" Sallie recalls. "I said I was taking a cab. He won out. The ambulance beat the cab here."
It was a good thing, too, because Sallie became unconscious in the ambulance and had to be resuscitated on the way to the hospital and again in the emergency room. Sallie had COVID-19.
As soon as she was able, she tried calling home, but John, her husband of 46 years and her primary caregiver, didn't answer the phone. She asked a neighbor to check on John, and when that failed, called police, who confirmed her worst fears. John had passed away. He beat colon cancer 30 years ago, but it had come back with a vengeance, Sallie said.
"Devastation is an understatement," Tamara said of her client's situation. "Sallie was alone in the hospital with uncertainty about her own health as she battled the virus, she loses her husband to his battle with cancer, and she cannot see anyone in person. Imagine what she was feeling during this time?"
A life full of love and a positive attitude
Tamara called Sallie daily to check on her, and despite Sallie's sorrow, she continued to use words of positivity and encouragement.
"I know I'm here for a purpose and reason," Sallie said, adding she just wants to love and help people.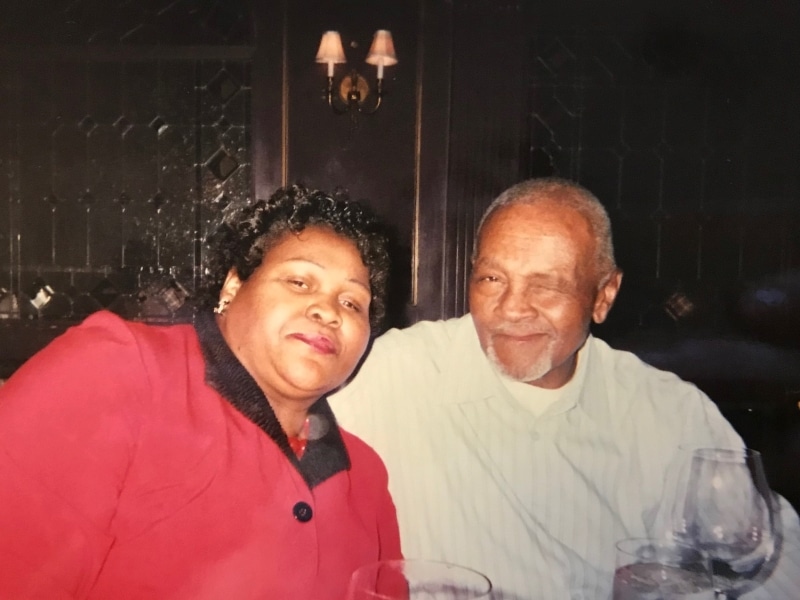 That's probably what drew John to Sallie nearly five decades ago. The two met when she was catering a banquet at a church he attended. He offered her a ride home. She turned him down. He persisted, until she accepted his offer. Once at her house, she invited him in for coffee as a thank-you, but she had no interest in seeing him again.
He complimented her on the coffee, and she retorted: "Good, it's instant, and now it's time for you to go."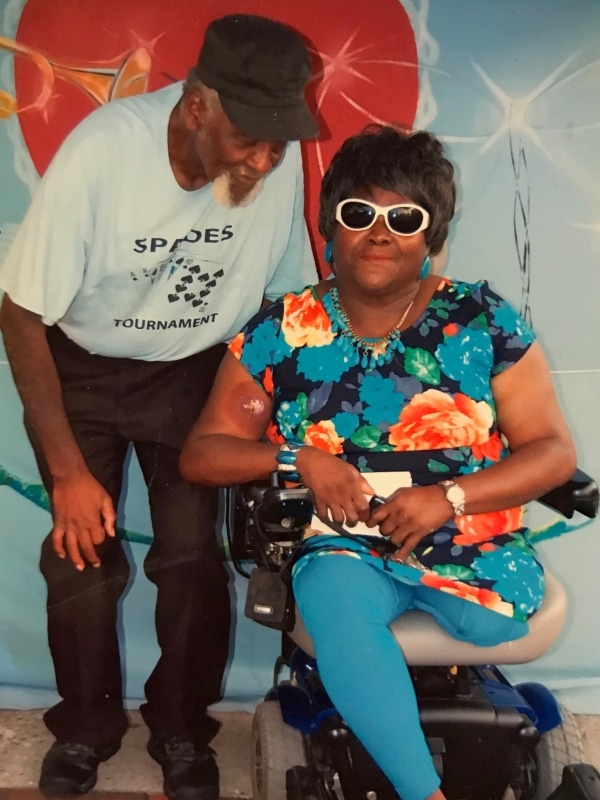 That was the beginning of the life John and Sallie built together. She finally agreed to marry him after his third or fourth proposal. A Navy veteran who grew up in Maryland, John took a job driving semi trucks. Sallie spent a year on the road with her husband traveling the country. A year was enough, though. They had a good life, she said. He took care of her. He read the Bible to her, and they had a lot of good conversation. Every year, he sent her on a cruise with girlfriends, and the time apart always made them even closer when she returned home.
It takes a village to support seniors living independently in their homes
Sallie has fully recovered from COVID, and she's back home in her apartment, where CICOA arranges her in-home care and provides meals. Tamara continues to call her regularly to make sure she's doing OK. Sallie's only living son wanted his mom to move back to Baltimore, but she's content here in Indianapolis, at least for now. Her grandchildren call her daily, and hopefully, she'll be able to see them again soon. She'll be back to planning parties for her apartment complex again, too, when it's safe.
For now, she's watching out for others, including a neighbor she was worried about, so she called Tamara to see if CICOA could help provide services.
"Despite all that she had been through during those two months, she continues to be a blessing to others," Tamara said. "I've been touched by Ms. Preston's determination of faith that no matter what she has been through, she continues to stand firm in her dedication to her God."
---
Your generous gift provides the support and reassurance that seniors like Sallie need when faced with unthinkable circumstances.