CICOA Aging & In-Home Solutions has received a grant of $10,000 from the Glick Community Relief Fund, a grant program of Glick Philanthropies. Funding will support CICOA's Way2Go transportation service, providing reliable, affordable transportation to help older adults maintain their health and independence while aging in place in their homes. CICOA supports residents and neighbors of several apartment communities managed by the Gene B. Glick Company.
The Glick Community Relief Fund was created in 2020 to help organizations meet operational challenges in response to the increased demand for services brought on by COVID-19. The grant program continued in 2021 to increase access to basic need services for Glick residents and the broader community.
CICOA was nominated for the grant by service coordinators at Carriage House Glendale and Gardens of Greenbriar, apartment communities managed by the Gene B. Glick Company for the Glick Community Relief Fund.
"CICOA is very appreciative of the relationship we have with the Glick Company and their mission to meet the basic needs of our most vulnerable neighbors," said Tauhric Brown, CICOA president and CEO. "We're proud to support these organizations through the Glick Community Relief Fund so they can continue to build community and create opportunity," said David Barrett, vice chair, president and CEO of the Glick Family Foundation.
---
About Glick Philanthropies
Glick Philanthropies is a family of charitable initiatives, programs and organizations focused on building community and creating opportunity. Together, Glick Philanthropies strives to strengthen the quality of life in central Indiana and in communities where Gene B. Glick Company properties are located to ensure that people in those communities can reach their full potential and lead lives of dignity. Glick Philanthropies includes the Glick Family Foundation, the Glick Housing Foundation, the Glick Fund at Central Indiana Community Foundation, the Glick Fund at the Jewish Federation of Greater Indianapolis, the Far Eastside Success Initiative and TeenWorks. Since 1982, Glick Philanthropies has awarded over $215 million to charitable causes and has led a transformative effort to improve education and economic opportunity on Indianapolis' far eastside where the Gene B. Glick Company was originally headquartered. For more information, visit GlickPhilanthropies.org.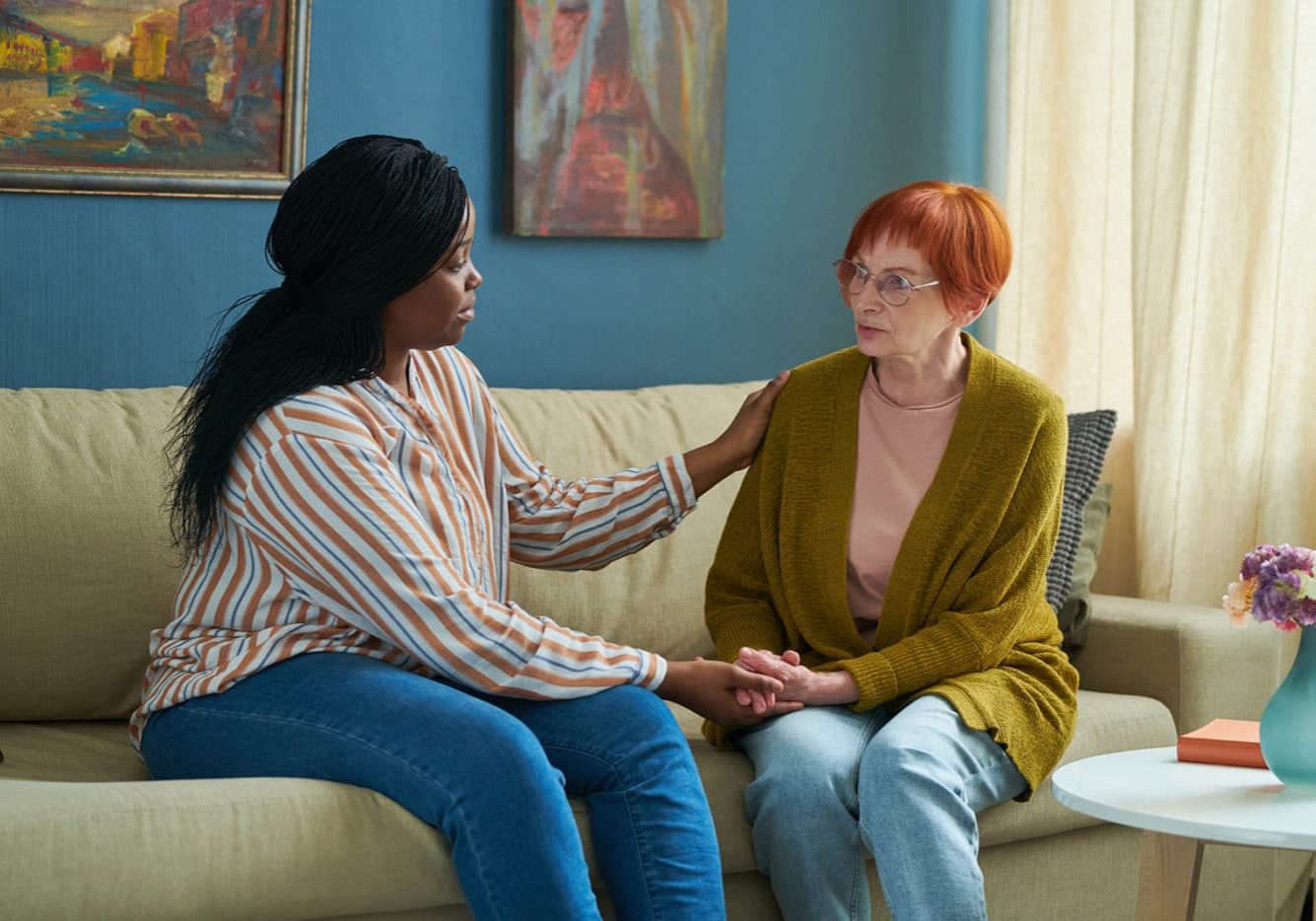 Bridging Gaps in Mental Health Support for Older Adults
Mental health is a growing crisis, not just in Indiana, but across the country. One in 20 adults experience serious mental illness each year. During the COVID-19 pandemic, many of us grappled with loneliness and social isolation. In the wake...