Chanel Bradshaw gave birth to her daughter Viqtouria when she was only 16 years old. It's difficult to become a parent as a teenager, but Chanel quickly had to learn how to become a caregiver as well.
"Viqtouria started having seizures when she was just four months old," Chanel said. "She's 13 now, but she still has to be bathed and clothed. She can't walk or talk, and she can't feed herself. She needs full-time care." 
Despite requiring a tremendous amount of attention, Chanel said Viqtouria (Tori) is a happy and easy-going child.
"Tori is an angel," Chanel said. "I can't think of one time she's ever busted out crying. She never lashes out or has an attitude. She's perfect, actually."
Viqtouria has seizures frequently, and occasionally she'll suffer several in a week. For the first four years of Vicqtouria's life, Chanel never left the home.
"Going out with friends never happened," Chanel said. "I didn't have my first job until I was 20. I was pretty house-bound with Tori until we could figure out what to do."
Chanel noted that without her mother's help, she wouldn't have been able to grasp the severity of Viqtouria's situation.
"She helped me so much," Chanel said. "I don't feel like we got the hang of it until Tori was three or four years old, but we would all pitch in to take care of her."
Community services make a big difference when caring for a child with a disability
Chanel said CICOA also has been a helpful ally, especially when they received a bathroom modification in 2018.
"Before that, we had a bathtub, but it was hard to get Tori in and out," Chanel said. "Now she has a shower chair and rails. Having her take full showers is so much better than using a million wipes on her."
While Chanel is happy about the home modifications, she still worries about Viqtouria.
"Not being able to get her out in the world is our main concern," Chanel said. "She goes to school, but transportation is hard."
Chanel hopes to buy a van and make accessibility modifications so Viqtouria can travel with ease.
"We worry about care for her, too. The nurses used to quit a lot," she said.
Thankfully, Chanel found a full-time nurse who's been with the family for two years. Despite her worries, she's thankful for all the work CICOA does to help her family.
"CICOA's always there when we need them, and they get back to us really fast," she said. "And they listen. They listen, and they act on it. Even if it's things they can't help with, they'll still look into it. They care about Tori."
No matter the situation or circumstances, Chanel wants others to know that CICOA can always help.
"All you have to do is just ask," she said.
---
Help is just one click or one call away if you need help caring for a loved one.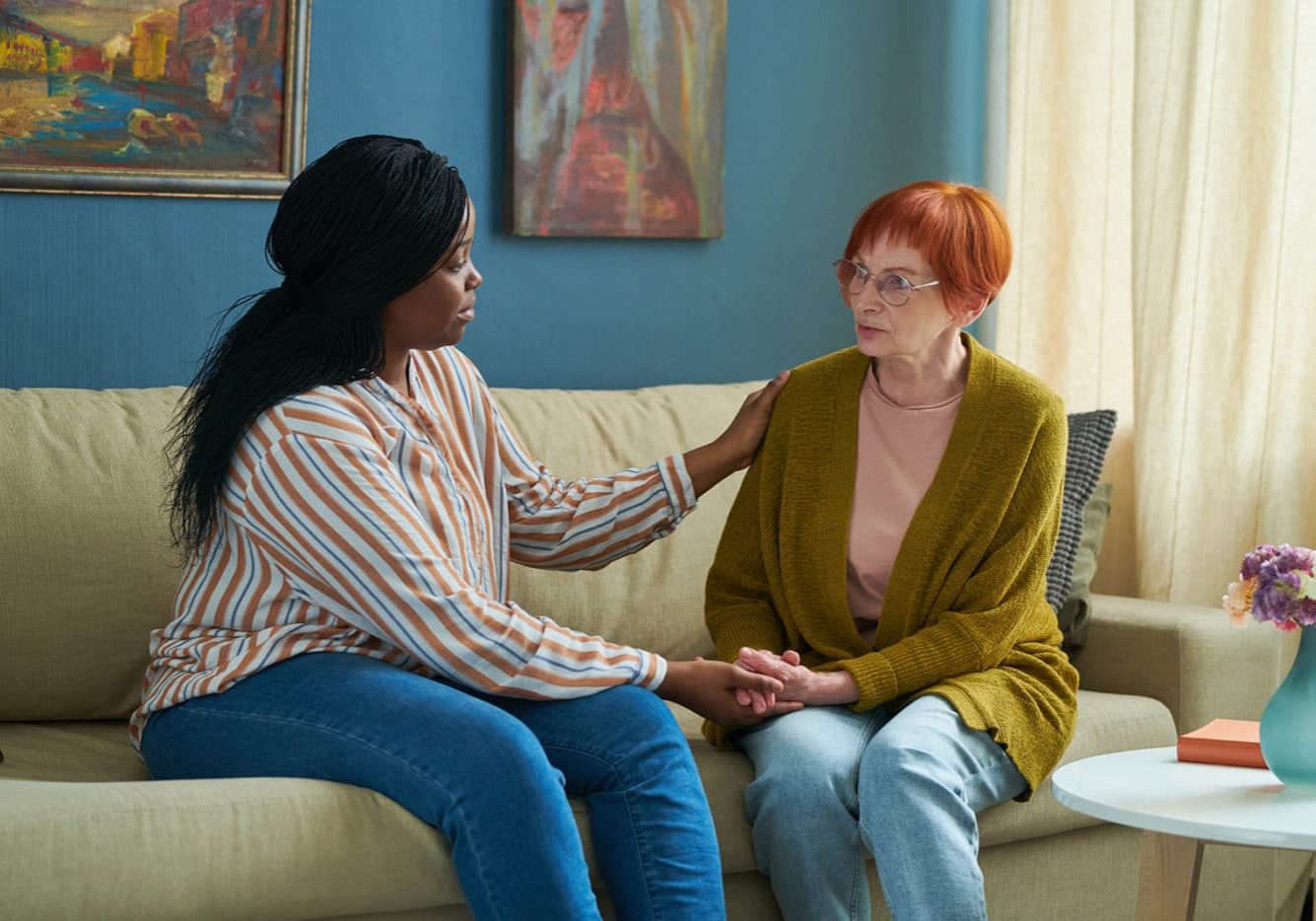 Bridging Gaps in Mental Health Support for Older Adults
Mental health is a growing crisis, not just in Indiana, but across the country. One in 20 adults experience serious mental illness each year. During the COVID-19 pandemic, many of us grappled with loneliness and social isolation. In the wake...