CICOA Aging & In-Home Solutions has received a grant of $10,000 from the Hoover Family Foundation to provide home safety and accessibility modifications for low-income senior homeowners through CICOA's Safe at Home program.
CICOA is the only organization in Central Indiana targeting home accessibility modification services for the low-income senior community. Modifications completed by CICOA eliminate common hazards to reduce fall risk, make homes safer, and enable seniors to live in their homes longer.
With funding from the Hoover Family Foundation, CICOA will purchase materials and labor to complete home modifications, such as installing stairwell handrails, bathroom grab bars and toilets that meet the height standards of the American Disabilities Act. Modifications also include adding wheelchair ramps, leveling uneven floors, repairing faulty steps, and improving exterior and interior lighting.
Since 2011, the Hoover Family Foundation has granted $77,500 to support seniors in the Central Indiana community.
"We appreciate the long-time support from the Hoover Family Foundation that is making a significant impact on reducing the risk of falls for older adults," said Dan Amonett, director of Safe at Home. "Our goal is to help Central Indiana residents safely age in place by modifying their existing homes for accessibility and fall prevention."
The Safe at Home program assists seniors who own their own homes, live at or below the national poverty level, show signs of aging that impair mobility, and are identified as having home accessibility needs. These economically disadvantaged homeowners are at risk for accidental injury due to limited mobility and/or mental functioning and do not qualify for assistance from any federal or state funds, such as the Medicaid Waiver or Indiana's CHOICE program.
---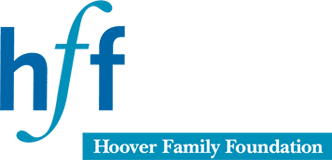 About the Hoover Family Foundation
The Hoover Family Foundation helps non-profit tax-exempt organizations in social service and education areas to foster self-sufficiency and improve the quality of life for individuals whom they serve. The purpose of funding is to provide direct services to individuals by supporting non-profit agencies' efforts. For many years, members of the Hoover family in Indiana volunteered with and contributed to non-profit organizations dedicated to improving the quality of life of individuals. To continue these philanthropic endeavors the Hoover Family Foundation was established in 1992. The foundation funds programs in the Hoover family locations of Indianapolis, Indiana and Portland, Oregon.