For more than eight decades, Janice has made ends meet. It's not always been easy, especially as a single mom. But last summer, Janice knew she could no longer could do it alone. At 82, she returned to Indianapolis from southern Indiana, where she had cared for a terminally ill son. Her social security check barely covered her rent, her refrigerator was bare, and she was down to only 100 pounds. Although she has recurring skin cancer, she couldn't afford her insurance deductible, so surgery would have to wait. Food was a more dire concern.
Her brother and sister-in-law live nearby and help when they can, but her brother's health isn't good. At her sister-in-law's recommendation, Janice reached out to CICOA. That phone call changed Janice's life.
Now Janice is putting on weight, has food in her refrigerator, and feels overwhelming gratitude to CICOA and people like you, who understand the impact nutrition has on health and quality of life and are willing to invest in interventions like home-delivered meals.
"You don't just listen, but you hear what I'm saying," Janice said. "The help I got was instrumental."
Through CICOA's Meals & More service, Janice now receives 10 nutritious, fresh frozen meals bi-weekly, which she can pop in the microwave at her convenience. Because she is so thin, she also receives Boost nutrition drinks, and CICOA connected Janice with other community resources to provide additional grocery items.
"If people only knew how many people like me need help," she said.
Days can get lonely for Janice, especially in a city where she doesn't know anyone besides her brother and his wife. But she works to stay connected with long-distance friends and family virtually, and today, she is enjoying life a little more knowing that CICOA and you are there with a lifeline.
---
Janice is just one of many hungry seniors in our community. You can be a lifeline to a senior in need by giving to CICOA's Meals & More service.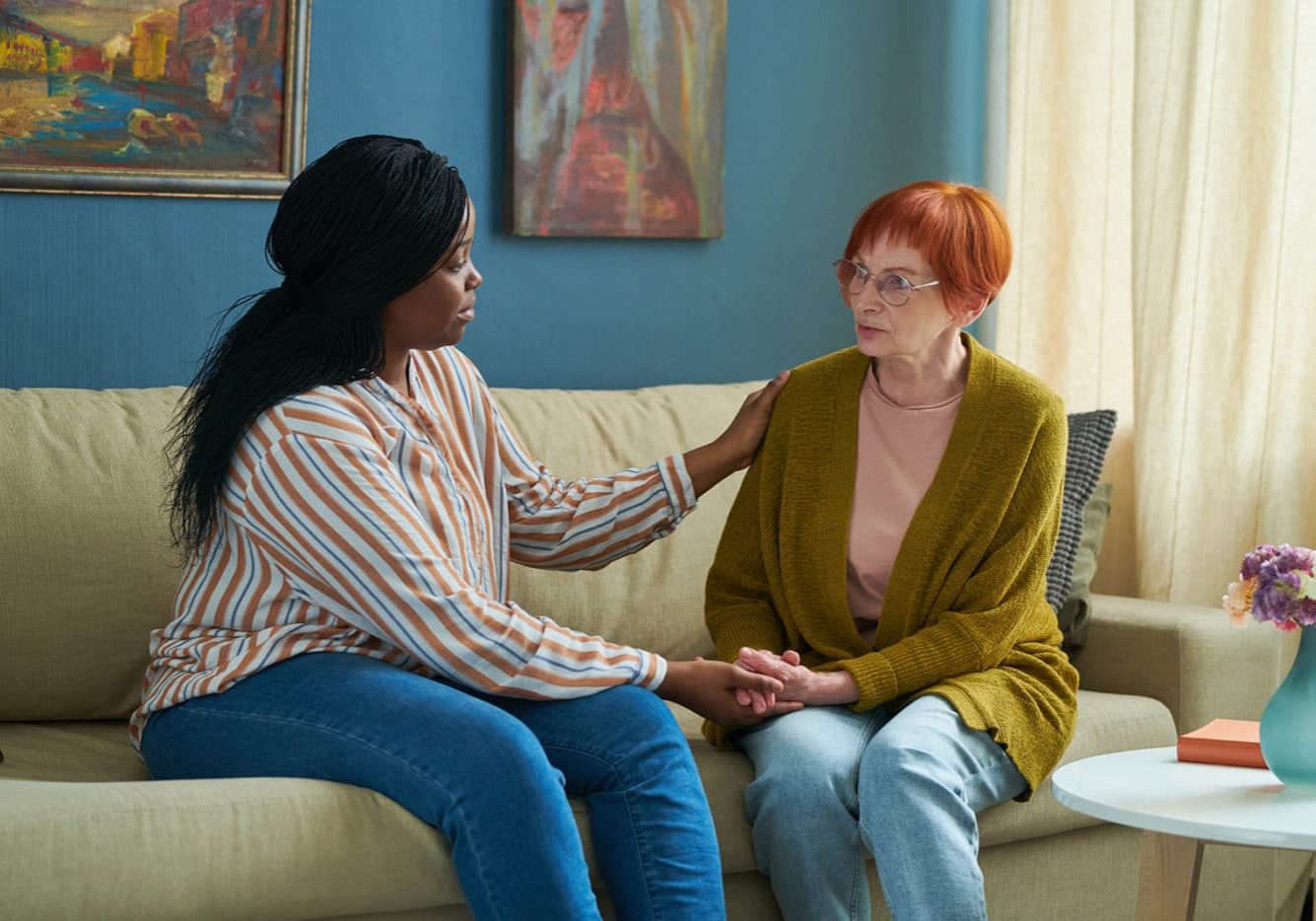 Bridging Gaps in Mental Health Support for Older Adults
Mental health is a growing crisis, not just in Indiana, but across the country. One in 20 adults experience serious mental illness each year. During the COVID-19 pandemic, many of us grappled with loneliness and social isolation. In the wake...