CICOA Aging & In-Home Solutions has received a $20,000 grant from the Indianapolis Neighborhood Housing Partnership® (INHP), a local Community Development Financial Institution supporting affordable housing in Indianapolis.
The grant supports CICOA's Safe at Home program, which provides home safety and accessibility modifications that enhance mobility, promote independence, and prevent falls for older adults and people with disabilities.
"I am so pleased and appreciative for the generous donation from INHP to help keep those at risk of falls safer in their homes," said Dan Amonett, director of Safe at Home and certified aging-in-place specialist. "Falls are one of the greatest risks to older adults and making small modifications can make a significant impact on reducing the risk of falling. These improvements will definitely make homes safer and allow folks to remain in their homes longer if they choose," he added.
With funding from INHP, materials and labor can be purchased to complete modifications such as installing stairwell handrails, bathroom grab bars, bathtub cut outs, and toilets that meet height standards of the American Disabilities Act. Modifications also include adding wheelchair ramps, leveling uneven floors, repairing faulty steps, and improving exterior and interior lighting.
"INHP has proudly supported CICOA since 2002," said Moira Carlstedt, president and CEO of INHP. "Increasing access to safe, decent and affordable homes is integral to INHP's mission in the community, and we are grateful for CICOA's ability to extend the reach further and help older adults and people with disabilities in need."
The modifications completed through Safe at Home eliminate common hazards to make homes safer and enable seniors to live in their homes longer, avoiding possible institutionalization.
CICOA is the only organization in Central Indiana with a program to provide home accessibility modifications for the low-income senior community. The Safe at Home program was established in 2010 and has a successful history of providing outstanding home safety and accessibility modifications, with the goal to enhance the quality of life for seniors and adults with disabilities who desire to age in place. In the last fiscal year, the Safe at Home program served 64 individuals with philanthropic funding, providing 56 home modifications and eight wheelchair ramps.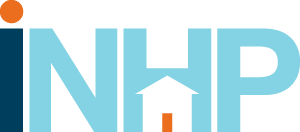 About INHP
The Indianapolis Neighborhood Housing Partnership® (INHP) increases affordable and sustainable housing opportunities for individuals and families in Marion County and serves as a catalyst for the development and revitalization of neighborhoods. INHP supports people by providing homebuyer and financial education, one-on-one homeownership advising, home purchase and home repair lending, and economic mobility programming for renters. As a Community Development Financial Institution (CDFI) INHP also supports the creation or preservation of affordable housing through investments in affordable housing development, land banking, community lending and grantmaking. For more information, visit INHP.org.