For 81-year-old Mary, staying active is not difficult.
She's soft-spoken and sweet, and greets people with a warm hug. Every day she calls members of her St. John Missionary Baptist Church congregation to see how they are doing and to chat for a few minutes.
Mary first connected with CICOA after undergoing open-heart surgery and spending time in hospital rehabilitation. Before she returned home, a member of CICOA's Health Care Collaboration care management team met with her to evaluate her living space and physical condition and to make sure she had the necessary supports to safely return home.
Mary said she was a little concerned about coming home from the hospital because she knew she couldn't physically manage alone.
"I needed assistance with cooking and cleaning and getting around," she said. "That's when CICOA was able to help me."
Mary has been a client of CICOA's for more than 10 years. She receives attendant care services five hours every week and wears a medical monitoring device in case of emergencies. An aide comes in twice a week to help her around the house, run errands or take her where she needs to go.
"CICOA is just whole-heartedly concerned about the individual they're working with," she said. "Without CICOA, I would feel lost."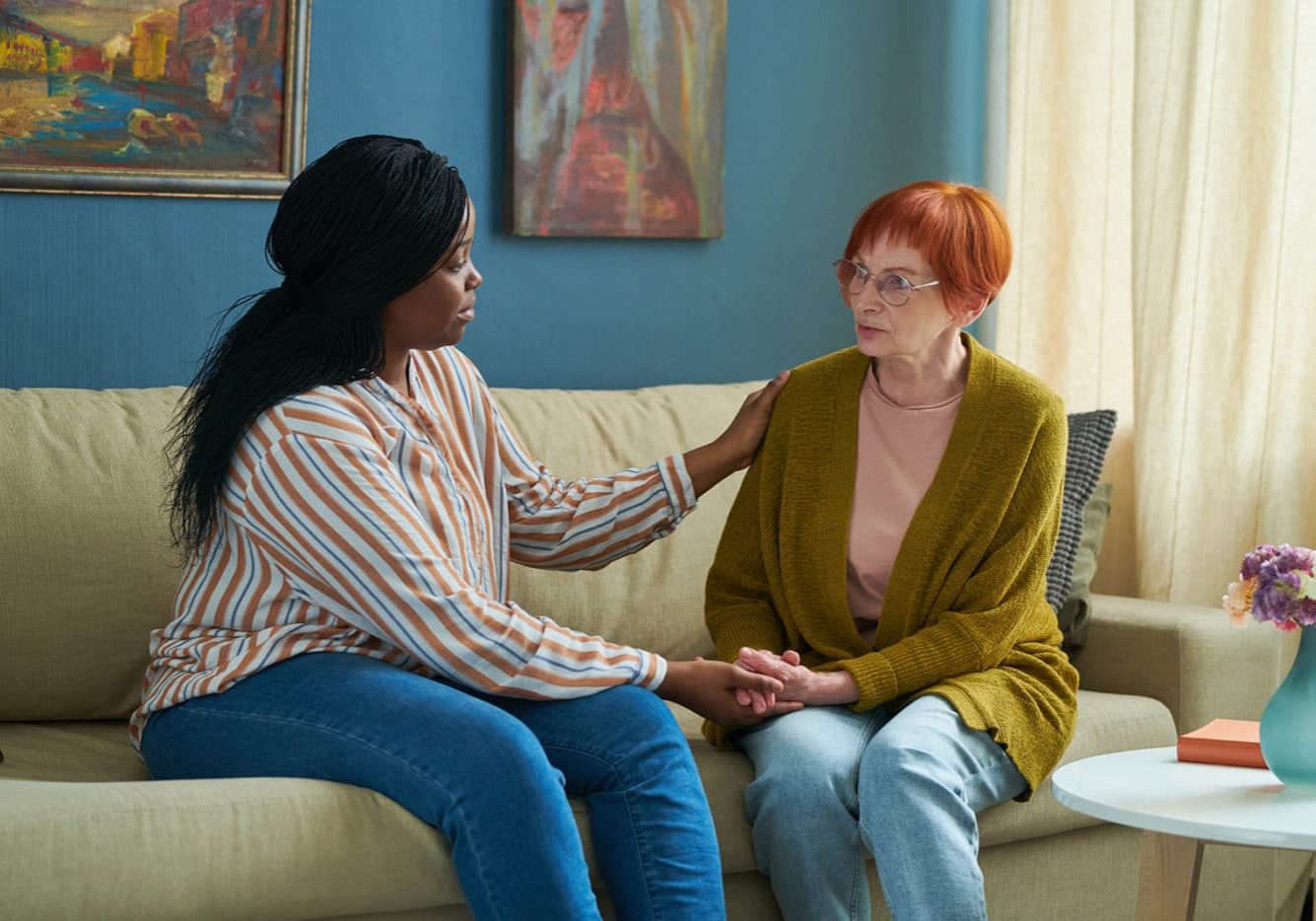 Bridging Gaps in Mental Health Support for Older Adults
Mental health is a growing crisis, not just in Indiana, but across the country. One in 20 adults experience serious mental illness each year. During the COVID-19 pandemic, many of us grappled with loneliness and social isolation. In the wake...