Faith Community Resources
CICOA is the resource to turn to when your community members are grappling with caregiving, aging and disabilities.
Because people of faith recognize the intrinsic value of each person, you play an integral role in improving the lives of the congregants and communities you serve.
That makes you a natural ally in CICOA's service to older adults, those with a disability, and family caregivers. Many in this population are forgotten. Many struggle with chronic conditions, lack of transportation, and food insecurity. As the number of older adults in Central Indiana doubles over the next two decades, we must find new partnerships to better care for an aging population.
How CICOA Can Help You Assist Others
Workshops and Speakers Bureau
CICOA offers speakers on a wide range of topics including community resources for older adults, people with disabilities and family caregivers; long term care options; fall prevention; legal guardianship; end-of-life issues; Medicare/Medicaid questions and more.
Become a Dementia Friend
CICOA offers a one-hour educational session to help staff, congregants and the community better understand how dementia affects individuals and their families. The session also opens a dialog about small steps you can take to reduce stigma and help people impacted by dementia to feel more welcomed and included.
Volunteerism
Get involved with CICOA! Currently, we are seeking volunteers for our Senior Buddies telephone reassurance program to reach out to seniors and lessen social isolation.
CICOA Solutions Guide
A guide to Central Indiana community-based resources to help seniors and people with disabilities live with independence and out of institutional care.
Learn more about some of CICOA's services for your faith community.
Featured video: Dementia Friends Indiana
CareAware presentations and workshops
CareAware caregiver support services
Central Indiana Community Resources
For Faith-based Communities Serving Older Adults, People with Disabilities and Family Caregivers
As CICOA learns of community events and educational opportunities that may be of interest to faith-based organizations, we will update the list below.
Education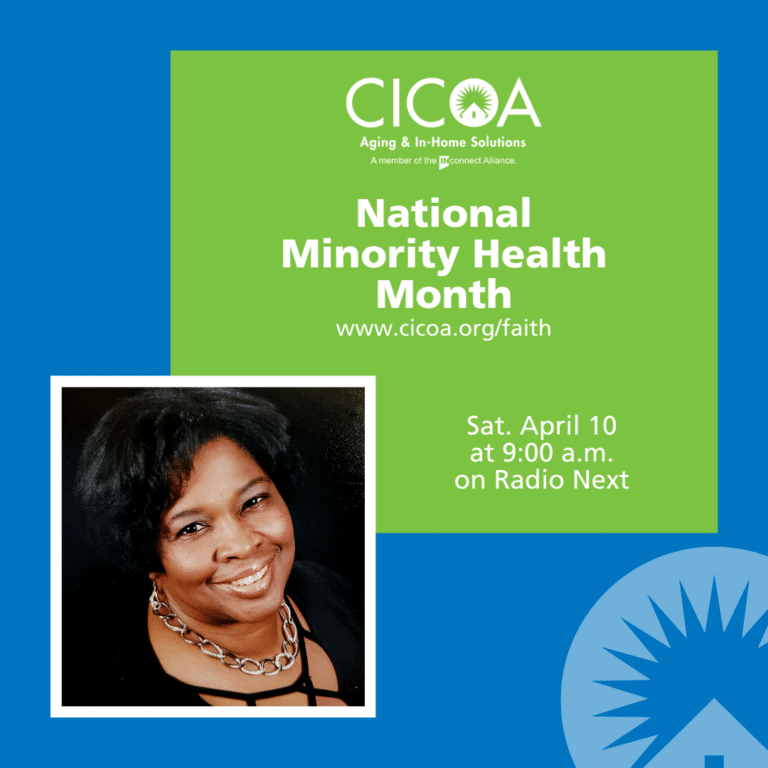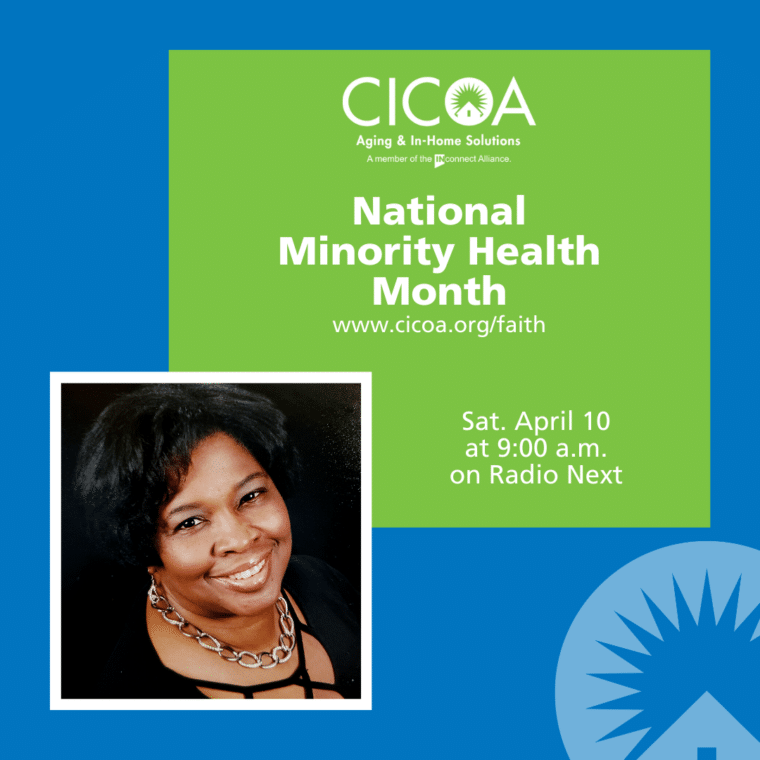 Radio Next featuring CICOA
2nd Saturday every month at 9:00 a.m.
April 10 - National Minority Health Month
May 8 - Transportation
Alzheimer's Association of Greater Indiana
Dementia Friends Indiana
Indiana Alzheimer's Disease Research Center
Food Assistance
Indiana Food Assistance Availability Map
CICOA Meals for Seniors - home-delivered meals can begin within 48 hours of calling
COVID-19 Resources
Contact CICOA
Faith Partnership Coordinator
(317) 803-6283