Faith Community Resources
CICOA is the resource to turn to when your community members are grappling with caregiving, aging and disabilities.
Because people of faith recognize the intrinsic value of each person, you play an integral role in improving the lives of the congregants and communities you serve.
That makes you a natural ally in CICOA's service to older adults, those with a disability, and family caregivers. Many in this population are forgotten. Many struggle with chronic conditions, lack of transportation, and food insecurity. As the number of older adults in Central Indiana doubles over the next two decades, we must find new partnerships to better care for an aging population.
How CICOA Can Help You Assist Others
Workshops and Speakers Bureau
CICOA offers speakers on a wide range of topics including community resources for older adults, people with disabilities and family caregivers; long term care options; fall prevention; legal guardianship; end-of-life issues; Medicare/Medicaid questions and more.
Become a Dementia Friend
CICOA offers a one-hour educational session to help staff, congregants and the community better understand how dementia affects individuals and their families. The session also opens a dialog about small steps you can take to reduce stigma and help people impacted by dementia to feel more welcomed and included.
Volunteerism
Get involved with CICOA! Currently, we are seeking volunteers for our telephone reassurance program to reach out to seniors and lessen social isolation.
CICOA Solutions Guide
A guide to Central Indiana community-based resources to help seniors and people with disabilities live with independence and out of institutional care.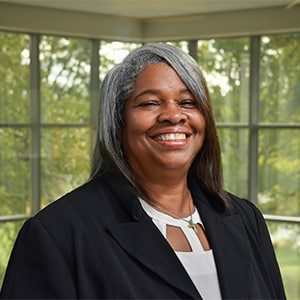 Denise Jones Harrington
Faith Partnership Coordinator
djones@cicoa.org
Denise Jones Harrington is a Licensed Social Worker and Addictions Counselor. As the Faith Partnership Coordinator, she is responsible for building collaborative relationships with faith communities by introducing them to the services of CICOA. Denise has worked as a contractual therapist for over 25 years, providing services under her own name. She has been a therapist with Alpha Resources Inc. for 19 years and served as the Senior Ministry Consultant for Irvington, Faith and Northminster Presbyterian Churches for the last five years. She also volunteers with the Alzheimer's Association and serves on the Community Advisory Board for the Indiana Alzheimer's Disease and Research Center.
Central Indiana Community Resources
For Faith-based Communities Serving Older Adults, People with Disabilities and Family Caregivers
As CICOA learns of community events and educational opportunities that may be of interest to faith-based organizations, we will update the list below.
Education
14th Annual Martin Family Alzheimer's Disease Caregiver Symposium
Indiana Alzheimer's Disease Research Center
"Diversity and Disparity in Alzheimer's Disease: Understanding the Past, Seeking Hope for the Future"
September 25, 2020
10:00 a.m. - 2:00 p.m.
Free and virtual
View the flyer and schedule
Register
Joy of the Journey Virtual Town Hall
Joy's House
Thursday, September 17, 2020
9:00-10:00 a.m.
This free virtual event will feature an expert panel discussing issues facing caregivers and aging adults, the effects of COVID-19 and more! Designed for anyone who is a caregiver, might be a caregiver, or who knows a caregiver. Please RSVP on the Facebook event page.
Alzheimer's Association of Greater Indiana
Virtual Resource Fair, Oct. 16 at 12:00-4:00 p.m. - RSVP at 24/7 Helpline 800-272-3900
Dementia Friends Indiana
Memory Café Drive-in Concerts at Books & Brews South Indy
Let's Talk About Dementia and Culture: How We Talk and Teach About Dementia in Cultural and Linguistic Communities
Tuesday, November 10, 2020 at 1:00-4:30 p.m.
Free virtual symposium. Community dementia educators will discuss cultural values and ways of understanding dementia, and national leaders will explore disparities in the risk of developing dementia, and in access to dementia diagnosis, research and care.
View the flyer and speakers
Register
Food Assistance
Indiana Food Assistance Availability Map
CICOA Meals for Seniors - home-delivered meals can begin within 48 hours of calling
COVID-19 Resources