Shailyn and Kaitlyn are 9-year-old twins who love "girlie stuff" — makeup, clothes, shopping, anything pink. They enjoy music, particularly Hannah Montana and Katy Perry. And they enjoy being outdoors, riding on the back of their dad's golf cart, outfitted especially for them.
The girls were born with Cerebral Palsy and developmental disabilities. Shailyn also suffers from grand mal seizures. They are both able to communicate verbally, but their speech can be difficult to understand.
"They are learning so many new things everyday at school or on television," said their mother, Debra. "Sometimes we don't know what they are talking about, which is frustrating for them."
Now in the third grade, Shailyn and Kaitlyn are tracing their letters and numbers and learning to count. They also get speech, physical and occupational therapy at school. At home, they receive home health care to assist with personal needs and provide respite for their parents. They require assistance with transferring, bathing, dressing, eating and toileting.
"The girls require constant monitoring or they would be hurt all the time," Debra said. "Before we had help, Kaitlyn would try to get out of her wheelchair and walk on her own. She had a broken arm and four concussions in one year. Having these services has taken a lot of stress off me."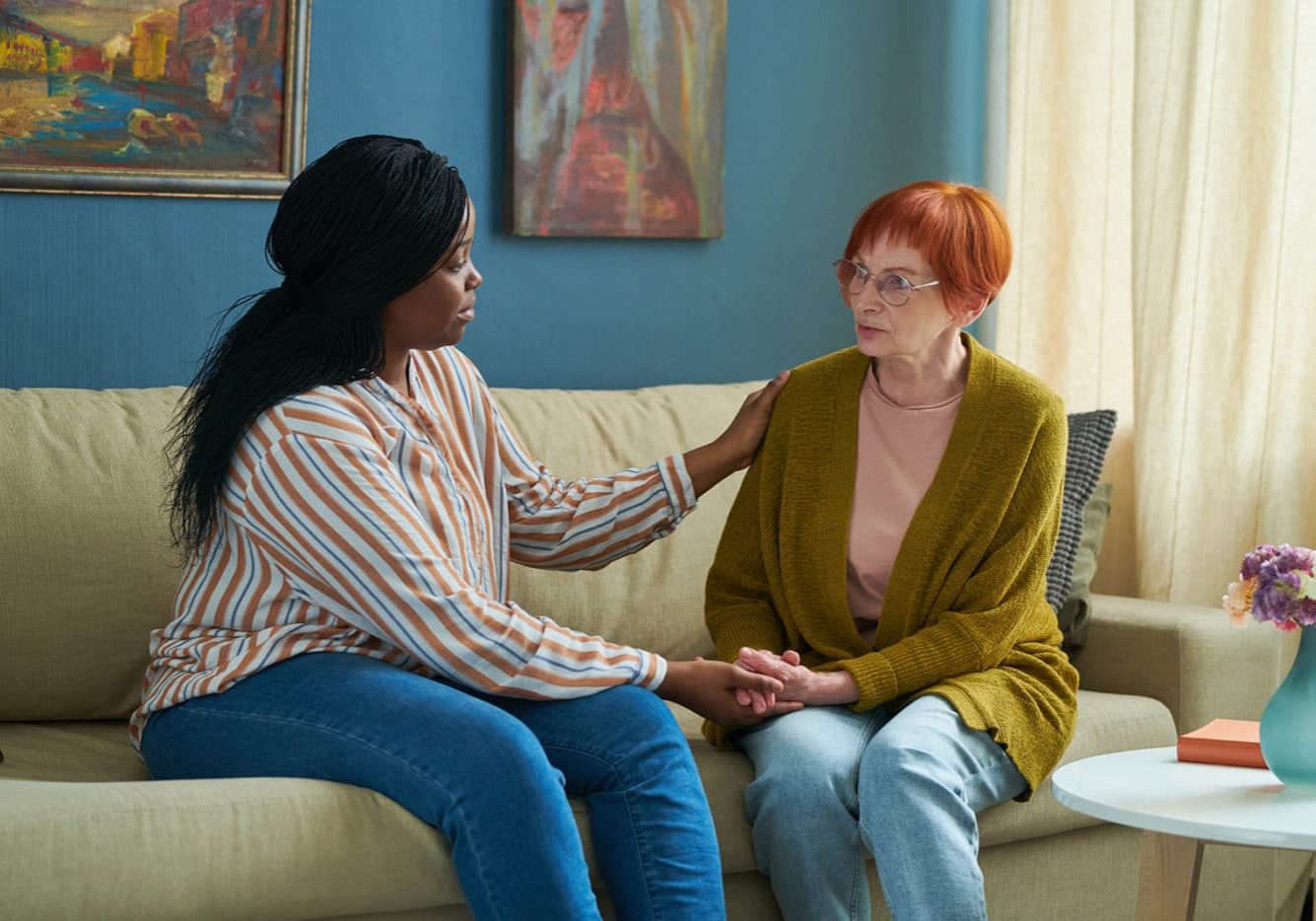 Bridging Gaps in Mental Health Support for Older Adults
Mental health is a growing crisis, not just in Indiana, but across the country. One in 20 adults experience serious mental illness each year. During the COVID-19 pandemic, many of us grappled with loneliness and social isolation. In the wake...