The holiday season is here, and you may be feeling the stress of endless to-do lists, travel and other traditions that take place this time of year. If you're caring for a loved one with dementia, this stress can build on other stressors you're already feeling while providing daily care for them. We hope these five tips will help you reduce stress around the holidays as a caregiver.
Plan Your Meals
Daily caregiving can be overwhelming just trying to make it through each task. Planning out meals for the week can help take the guesswork out of mealtimes. It can also help your grocery shopping be more cost-effective and efficient.
Need help getting started? Check out our two-week caregiver sample menu for ideas.
Prepare Handheld Food
Your loved one may have difficulty feeding themselves using utensils for a variety of reasons, including dementia, arthritis or tremors. With all that the holiday season brings, it may be helpful to plan for meals your loved one can eat without utensils.
Many foods can be turned into handheld food simply by cutting it into smaller pieces or choosing the right container or plate. Liquids like smoothies and soup can be served in a cup with handles so it can be consumed without a spoon. Sandwiches, wraps and quesadillas are already handheld foods that may be easy for your loved one to pick up. Fruit and cheese can be cut into bit-sized pieces for easy grasp.
Check out our Eating Without Utensils Tip Sheet for more ideas.
Simplify Holiday Traditions
It is okay to simplify traditions. Consider the ones your loved one most enjoyed in previous years and look for ways to include them in upholding that tradition. Here are a few suggestions:
Large meal – If your loved one always cooked a large meal, pick a favorite dish or two to make together instead. If they always loved making desserts like Christmas sugar cookies, make and decorate them together!
Holiday light displays – If your loved one enjoyed visiting holiday light displays but you're worried about it being too overwhelming for them now, consider driving around the neighborhood to look at holiday lights instead.
Decoration – If your loved one always decorated the house with extensive decoration and lights, consider reducing the amount of décor and focus on what matters most to your loved one. It could be tree branches on the mantle, holiday-themed dish towels in the kitchen, or a festive tablecloth.
Need some activity ideas? Use our Activity Tip Sheet to get started and think of ways to make these activities holiday-themed!
Ask for Help
The holiday season encourages the spirit of giving. Beyond gifts, many feel the desire to give their time and resources to others to share holiday blessings.
If you are feeling overwhelmed, we encourage you to ask for help. There may be people around you who want to help but are unsure what is needed. Reach out to trusted family or friends and express some ways you need help.
If you need help finding resources for your loved one in Central Indiana, contact CICOA's Aging and Disability Resource Center at (317) 803-6131 or (800) 432-2422.
Focus on Connections
Gifts, decorating, meals, oh my! There always seems to be something to do. Reduce holiday stress by making connections with those around you. Read a beloved holiday story with your loved one, reminisce about past holidays while looking through photos, or enjoy a favorite holiday movie together.
Warmest wishes and a happy new year from all of us at CICOA!
---
Our gift to you this holiday season is a free 30-page e-book, Secrets to Making Mealtimes Easier for People with Dementia and Family Caregivers.
---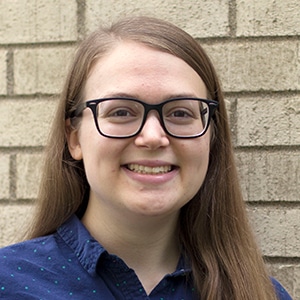 Kristen Phillips
Kristen Phillips, an AmeriCorps VISTA at CICOA, brings her background in hunger relief and working with older adults with dementia to the Meals & More department. She holds a bachelor's degree in music therapy from Appalachian State University. While in school, Kristen worked with people of all ages to refine her skills as a music therapist. During her studies, she found her passion working with older adults with dementia and continued working with this population during a six-month internship to finish her certification. In 2018, she moved to Indianapolis to begin her first AmeriCorps VISTA term and gained experience in hunger relief efforts. Since then, Kristen has made Central Indiana her home.