When Caregivers Have to Make Difficult Decisions for Their Parents
When was the last time you were faced with making a tough decision? What do you remember feeling? Were you nervous? Tense? Anxious? What about hesitant? Whether the decision is about a change in career, a long distance move, a financial investment, or grappling with the idea of starting a family, decision making can be tough. It becomes much more difficult when making choices on behalf of another person who is under your care.
Decision making is a task that is all too familiar to family caregivers. Even though we feel honored to care for our loved one, it doesn't take away from the stress that comes with the responsibility. Even making relatively "small" decisions can seem overwhelming at times, when we consider the impact it could have on the care recipient.
With the day to day uncertainties of caregiving, we know one thing that has been – and always will be – a consistent factor, and that's decision making. So what should you do?
Let's start with the basics.
Don't rush. Set aside time to think. First, get a good understanding of the situation your loved one is in. Then ask yourself tough questions. What research is required? What alternative options are available? Which option would my loved one prefer if they were able to make this decision? Once you've done your research, take the time to fully understand the pros and cons that will stem from your decision.
Talk about it. Communicate with your loved one while they are in good health (if possible) to understand their preferences regarding their care. If your loved one is still cognitively and physically stable when the decision needs to be made, involve them in the process as much as possible. This increases trust and lessens resistance from your loved one.
Talk about it some more. Discuss things with people you trust (i.e. family friends or a support group), or consult with a professional. Gather as much information as you can from others who have been in similar situations, or who are knowledgeable about the subject.
Understand that you won't always get it right the first time. This may sound silly, but the difficulty in making a life-changing decision is just that—to actually make the decision. Once you've done all that you can to prepare yourself, take the plunge and make the call. If you make a mistake, it's okay. You're human. That's what humans do. Rectify the situation if you can; if you can't, work on forgiving yourself. Making a bad decision doesn't make you a bad person, and it shouldn't affect your self-worth.
The truth is that tough decisions lie ahead for all of us, regardless of our season of life. The art to decision making is finding a good balance between your loved one's needs and your ability to fulfill those needs. So remember, educate yourself, know your limit, and be empowered!
---
Whether you're taking care of aging parents, grandparents, a spouse or partner, or a child or adult with disabilities, we provide coaching to help you on your caregiving journey.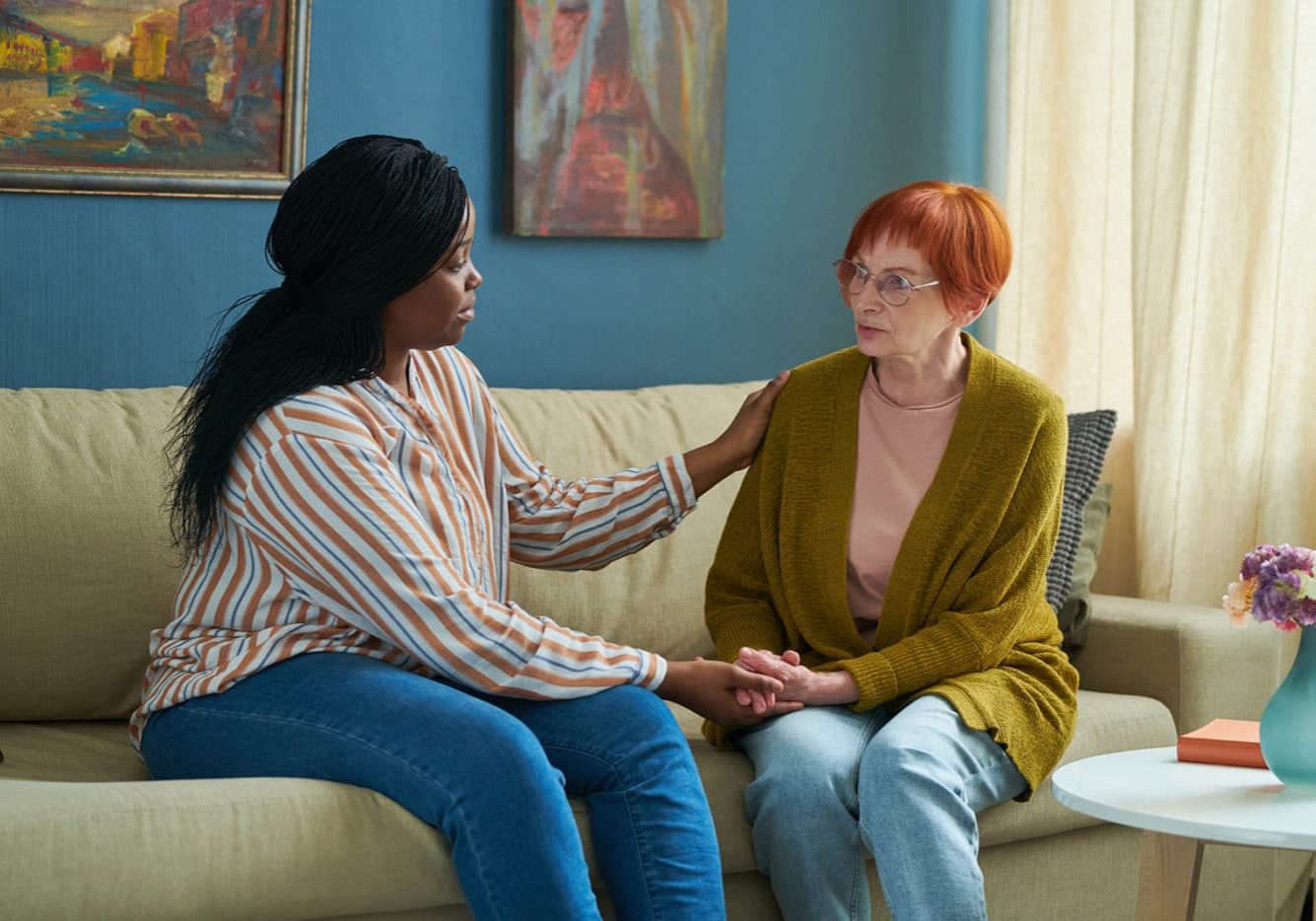 Bridging Gaps in Mental Health Support for Older Adults
Mental health is a growing crisis, not just in Indiana, but across the country. One in 20 adults experience serious mental illness each year. During the COVID-19 pandemic, many of us grappled with loneliness and social isolation. In the wake...