Central Indiana Community Foundation (CICF) has awarded CICOA Aging & In-Home Solutions a $10,000 grant from the Roberts Curtenius Fund, a fund of The Indianapolis Foundation. The donation is designated for the CICOA Innovation Fund to provide Venture Studio funding for social enterprise entrepreneurship.
"CICOA is working to improve the lives of our most vulnerable citizens with innovative ideas," said Jonathan Haag, CICOA Vice President of Innovation. "We seek the leading edge in designing and building the future of home and community-based care, and we appreciate this investment in innovation."
The CICOA Venture Studio responds creatively to the challenges facing older adults, people of any age with a disability, caregivers and the organizations that serve them. CICOA staff are encouraged to dream like entrepreneurs, and the Venture Studio walks alongside them to ideate, prototype and launch new solutions. CICOA already has brought solutions to market that further its mission of empowering seniors and people with disabilities to live as independently as possible. In February 2021, CICOA launched Duett, a for-profit tech start-up designed to match people who need in-home care with providers offering services.
---
Partner with us. If you are looking to invest in good people with good ideas in a high-growth industry for sustainable social impact, give to the Innovation Fund today.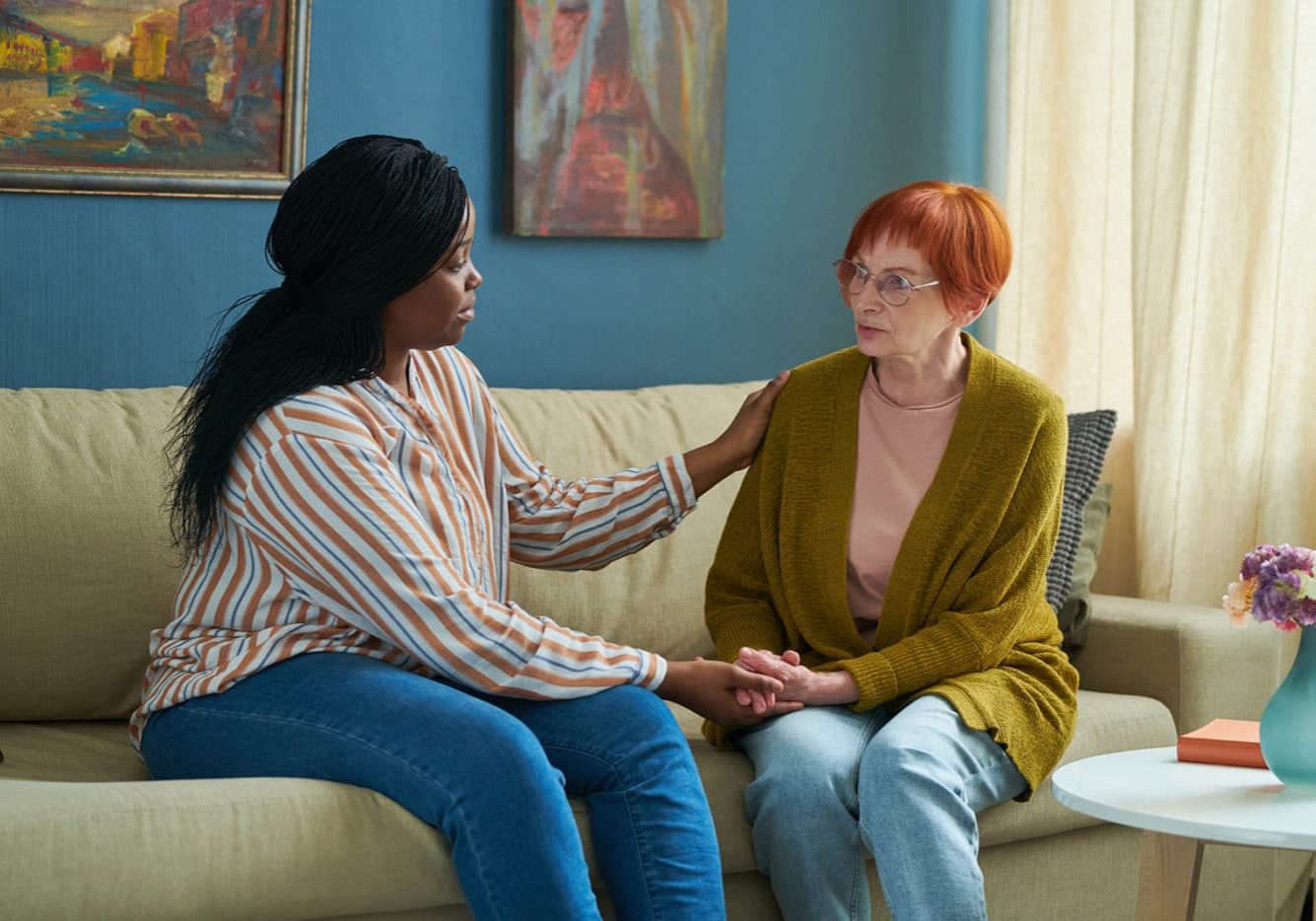 Bridging Gaps in Mental Health Support for Older Adults
Mental health is a growing crisis, not just in Indiana, but across the country. One in 20 adults experience serious mental illness each year. During the COVID-19 pandemic, many of us grappled with loneliness and social isolation. In the wake...