CICOA Aging & In-Home Solutions is pleased to announce a generous donation of $10,000 from CenterWell Senior Primary Care, underscoring CenterWell's dedication to enhancing the well-being of seniors and those who support them. This unrestricted gift will play a pivotal role in advancing CICOA's mission of addressing the social care needs of older adults, individuals with disabilities, and family caregivers.
CICOA has been serving Central Indiana for almost 50 years, focusing on helping older adults and people with disabilities maintain their independence and quality of life while also supporting the vital work of family caregivers. CICOA offers a comprehensive range of services, including transportation, in-home care management, meal programs, home accessibility modifications, caregiver support and wellness initiatives.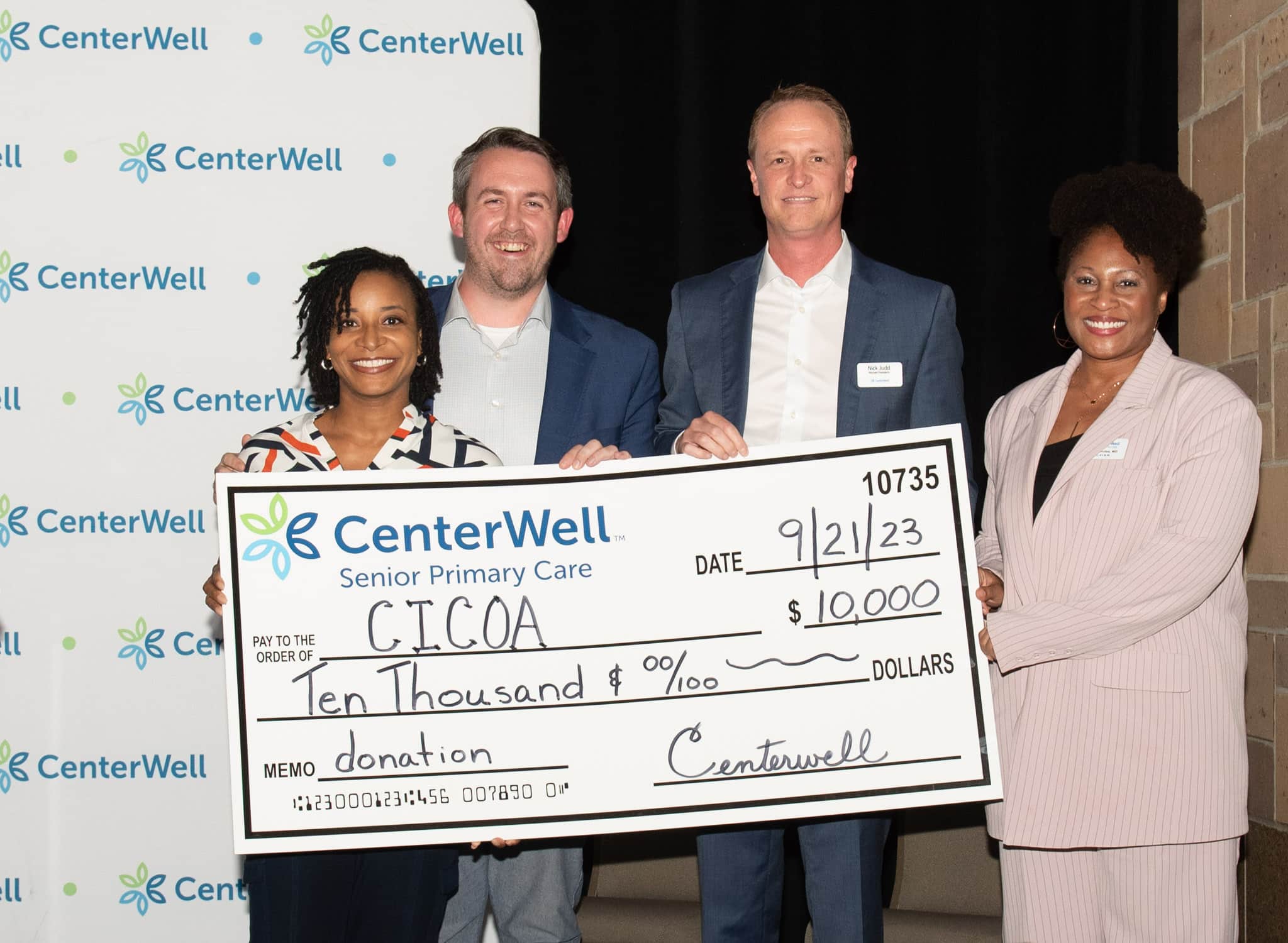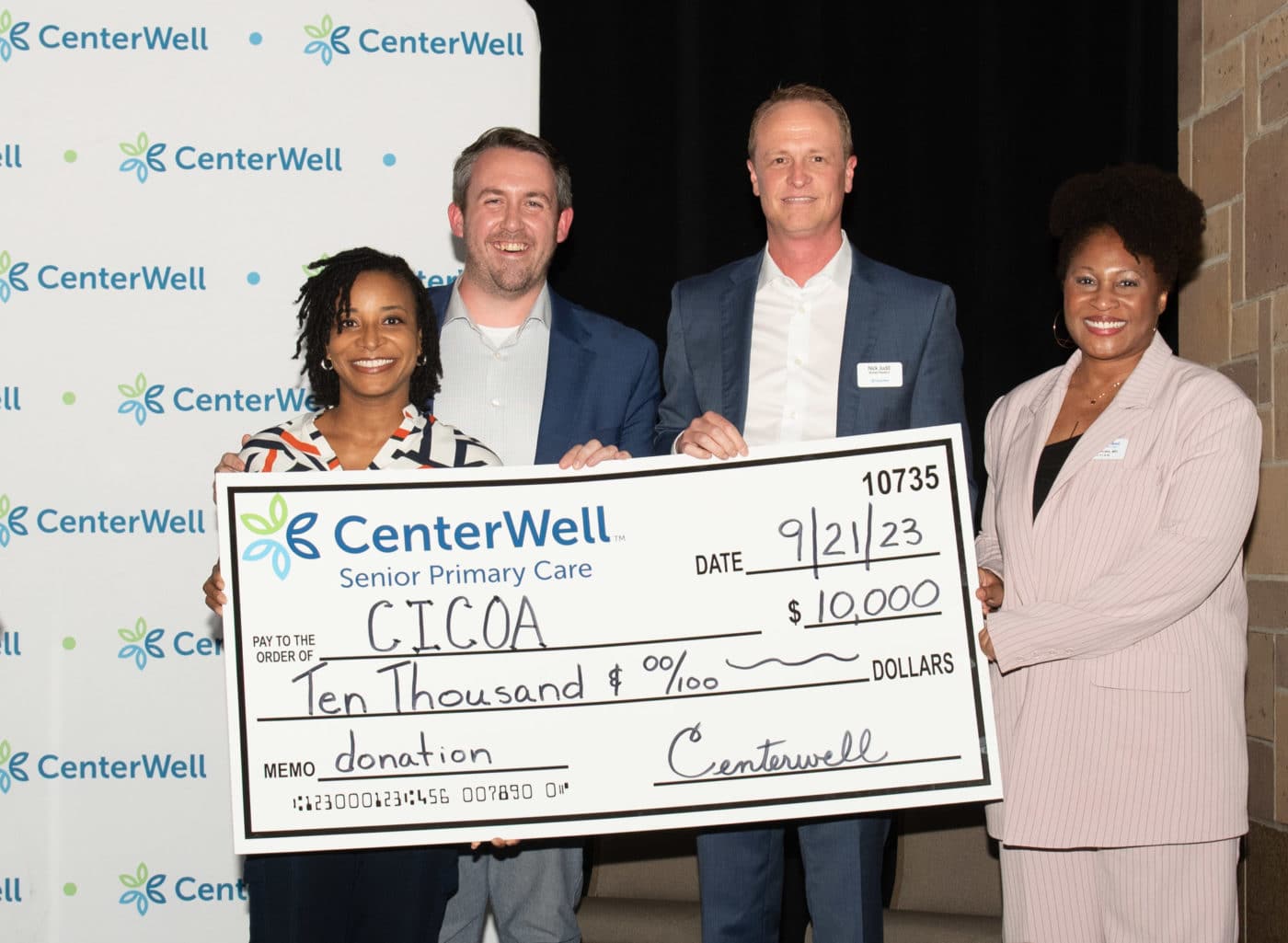 The corporate gift from CenterWell reflects their shared commitment to enhancing the lives of seniors with person-centered, compassionate care. This unrestricted contribution will support CICOA's ongoing efforts to empower seniors and their caregivers, making a meaningful impact across Central Indiana.
"This significant donation from CenterWell Senior Primary Care highlights the importance of community support and valued partners in addressing the needs of the incredible individuals we serve," said Tauhric Brown, president and CEO of CICOA.
CenterWell's commitment to the well-being of seniors aligns with CICOA's goals. "We are truly grateful for their generosity and dedication to strengthening the communities they serve. This gift will have a lasting impact on our ability to support those who rely on our services," continued Brown.
Both CICOA and CenterWell recognize the importance of addressing not only medical needs but also the social determinants of health essential to the well-being of older adults and their families. To learn more about CICOA's mission and corporate giving, please visit cicoa.org/sponsor. For additional information about CenterWell and their commitment to senior health and well-being, please visit www.centerwellprimarycare.com.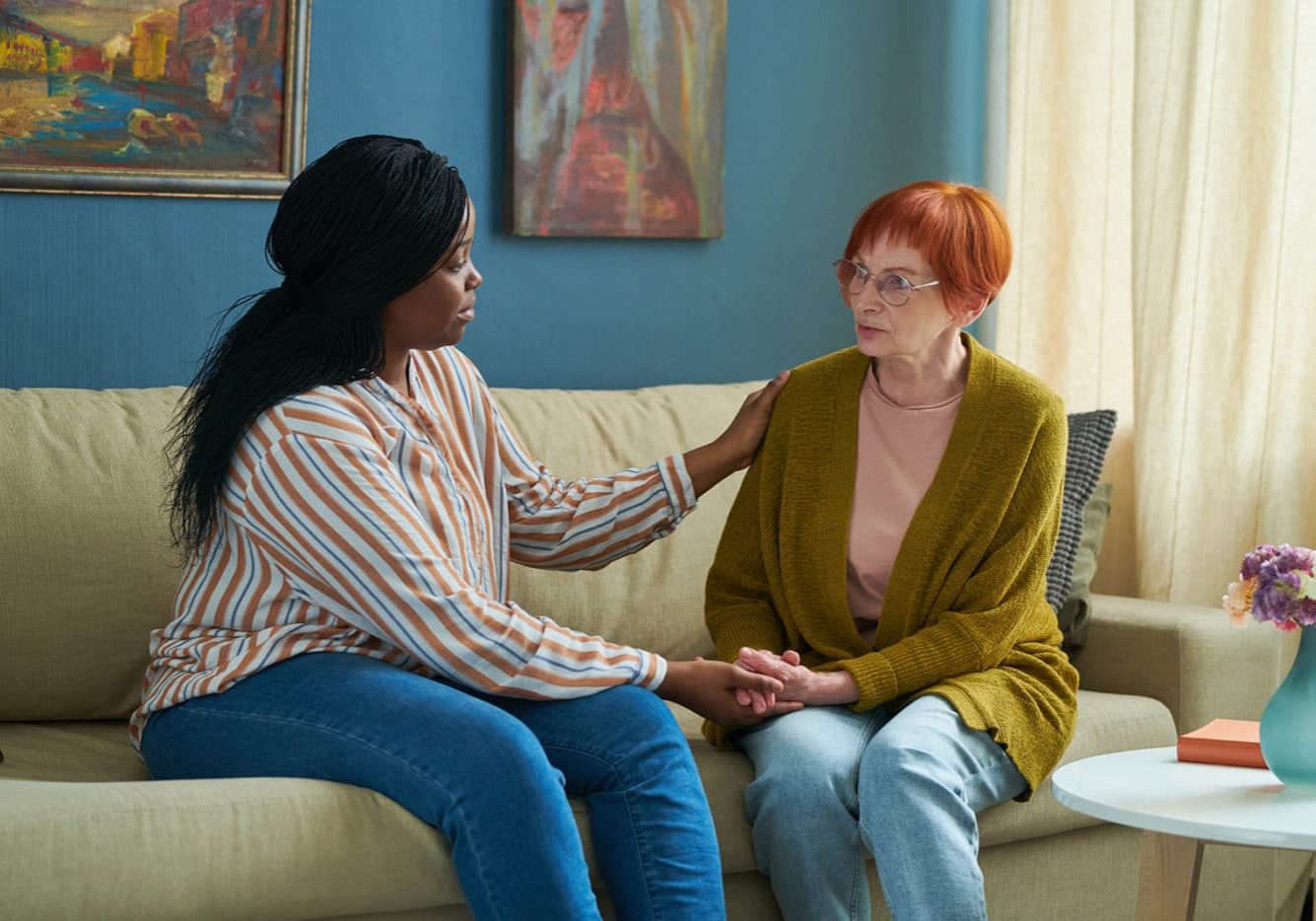 Bridging Gaps in Mental Health Support for Older Adults
Mental health is a growing crisis, not just in Indiana, but across the country. One in 20 adults experience serious mental illness each year. During the COVID-19 pandemic, many of us grappled with loneliness and social isolation. In the wake...