Tauhric Brown always knew he wanted a career where he could help make lives better for others. He knew it from the time he was a child when he spent his summers with his grandmother in Atlanta and saw how his aunt struggled with cerebral palsy. He wanted to do something to help.
He's landed the job to do just that. This month, he became CEO of CICOA Aging & In-Home Solutions, the state's largest nonprofit that focuses on helping low-income seniors and people with disabilities.
He and his wife Laura are looking forward to making Indianapolis home as they move from Kalamazoo, Mich., where Tauhric had been Chief Operating Officer at the nonprofit Senior Services, Inc., which works to help older adults live as independently as possible. Tauhric isn't planning immediate changes to the organization, rather, he wants to learn about the community, learn about the people who have made CICOA so successful, and meet some of the clients the organization helps.
It's the kind of leadership style he has learned from mentors who have guided him through his life. They have taught him not only how to lead, but also to have compassion and to try every day to do better than you did the day before.
Learning from role model leaders
Tauhric grew up in both Atlanta and Kalamazoo. He and his sister learned a lot from their mother, Vivian Roberts Brown, whom Tauhric says was his first and most adored leader.
"She taught me that hard work, dedication and having a purpose/cause to support makes life extremely rewarding," he said. "She taught me the concept of intrinsic motivation versus extrinsic motivation, and that true motivation should come from within."
After graduating from Kalamazoo Loynorrix High School in 1988, Tauhric joined the U.S. Army where he climbed the ranks working in administration and human resources both domestically and in deployments in Europe and the Middle East.
"My time in the Army really helped shape the start of my career by teaching me structure in a professional setting along with strict discipline and understanding and interpreting Army regulations," he said.
After the military, he landed a job in sales, which he excelled at thanks to his easy-going personality and competitive spirit. He became a franchise owner and a regional director for Wireless Giant in Michigan where he developed and launched successful sales programs. On paper, he was a success story proving hard work does pay off, but he didn't feel like he was making a lasting impact on people.
Time for a change
In 2012, he decided to make a change to live out his childhood dream of doing something that was focused on improving lives. He used his business background and his passion for people to become division director of business development for Senior Services.
His goal is to now bring that passion to CICOA.
"Older adults in this country are becoming more of an afterthought than a top-of-mind conversation, and this is truly sad," he said. "Being strong advocates for funding and services is paramount in bringing the aging population back to top-of-mind."
Tauhric was drawn to CICOA because of its focus on creating solutions that empower those served to flourish in their community.
CICOA's board of directors was impressed by Tauhric's accomplishments, his leadership philosophy that empowers people, and also his commitment to community. He was in the choir and sang in the chorus at his church, Allen Chapel AME in Kalamazoo. He has been a volunteer basketball coach and is passionate about helping children thrive, and he was active in the Rotary, among other organizations.
He's looking forward to getting involved in Central Indiana and finding new ways he can make a difference at the office and in the community.
---
Get to know CICOA's leadership staff and board members.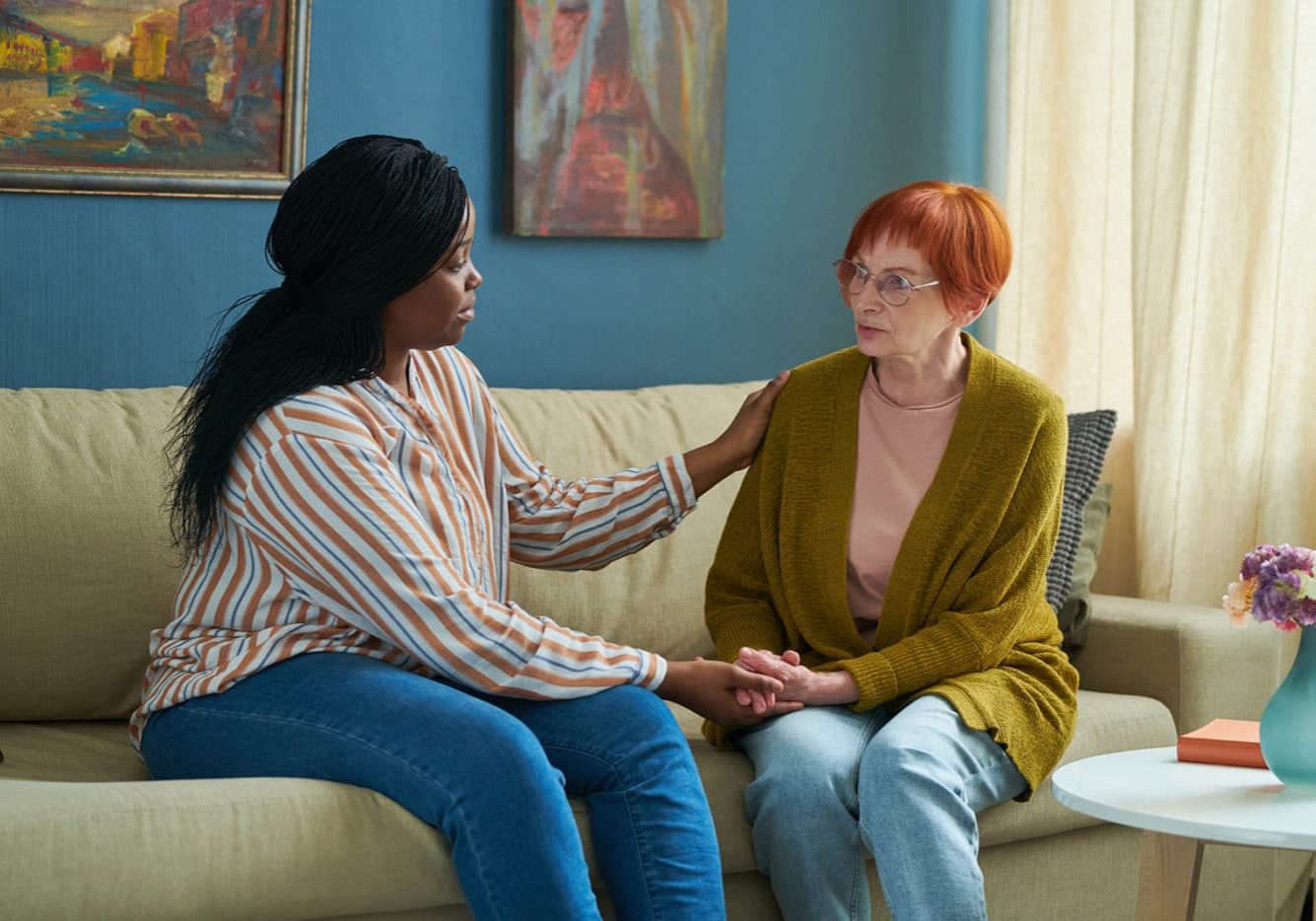 Bridging Gaps in Mental Health Support for Older Adults
Mental health is a growing crisis, not just in Indiana, but across the country. One in 20 adults experience serious mental illness each year. During the COVID-19 pandemic, many of us grappled with loneliness and social isolation. In the wake...