CICOA launches Postbook™ to connect generations with postcards
When Erica Seabaugh assigned her 7-year-old son to write letters while they were at home during the height of the COVID-19 pandemic, she thought it would keep him busy and improve his handwriting and communication skills. She had no idea it would inspire a new business.
On Nov. 16, Seabaugh and the CICOA Venture Studio team unveiled Postbook™, a postcard-writing kit designed to connect children with older adults through the lost art of letter writing. The $40 kit includes two journals filled with postcards, writing prompts and pockets to store exchanged postcards.
An idea to bring generations together
Seabaugh, director of Flourish Care Management for the nonprofit CICOA Aging & In-Home Solutions, has been intrigued with how different generations can learn from each other. She began talking with Jonathan Haag, CICOA's VP of Innovation, about ideas for multi-generational products that could bring people together.
Haag launched CICOA's Venture Studio in 2019 to bring innovative ideas to market that improve quality of life for older adults, people with disabilities and family caregivers and that build capacity and efficiency for the organizations that serve them.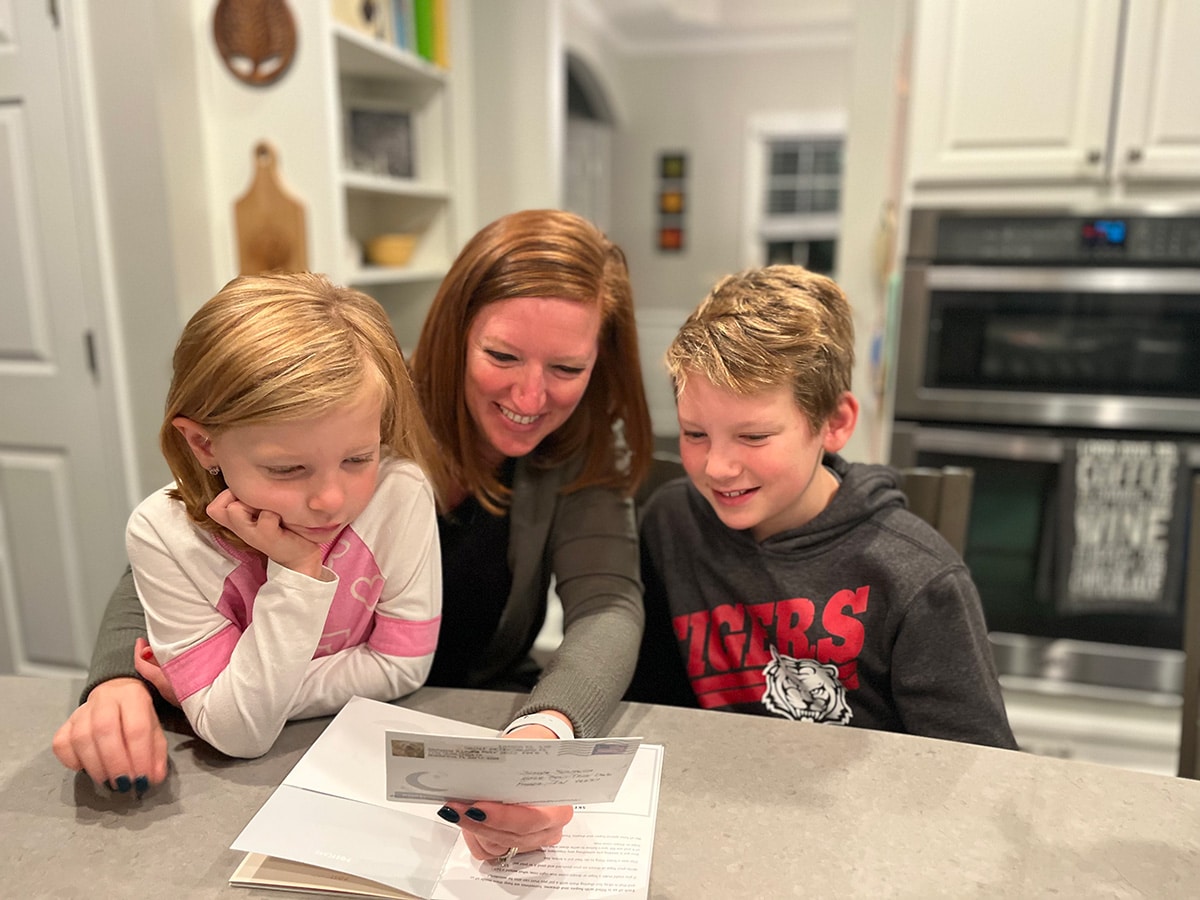 One day, Seabaugh mentioned to Haag how much her son loved writing and receiving letters from his grandmother in Bradenton, Fla. While working at home during the pandemic, Seabaugh gave her son Joseph a "mom assignment" to write letters. He wasn't sure where to start, but Seabaugh explained he could write to anyone about anything.
Initially, Joseph sent letters to neighbors and friends, but not many wrote back. Then he wrote his grandmother—a retired teacher—who responded right away. Joseph discovered that he loved getting mail. As soon as a letter came, he sat down to write his grandmother back. They became pen pals for about a year.
Haag was intrigued with the idea as a fun, easy way to bring the generations together. Haag began doing market research, and the two co-workers brought in more team members to help create the prototype.
"It was a beautiful experience," Haag said. "We talked about all the different ways we communicate on paper."
Launching a business with social impact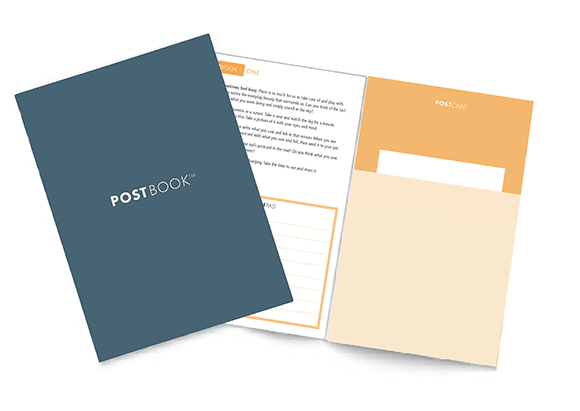 At a launch party on Nov. 16, CICOA staff, board members, volunteers and donors celebrated the new business venture and early sales.
Postbook kits are now available to buy online at shoppostbook.com.
"I'm a social worker by education, and this is so very outside my wheelhouse," Seabaugh said of the business venture. "It's been such a cool experience."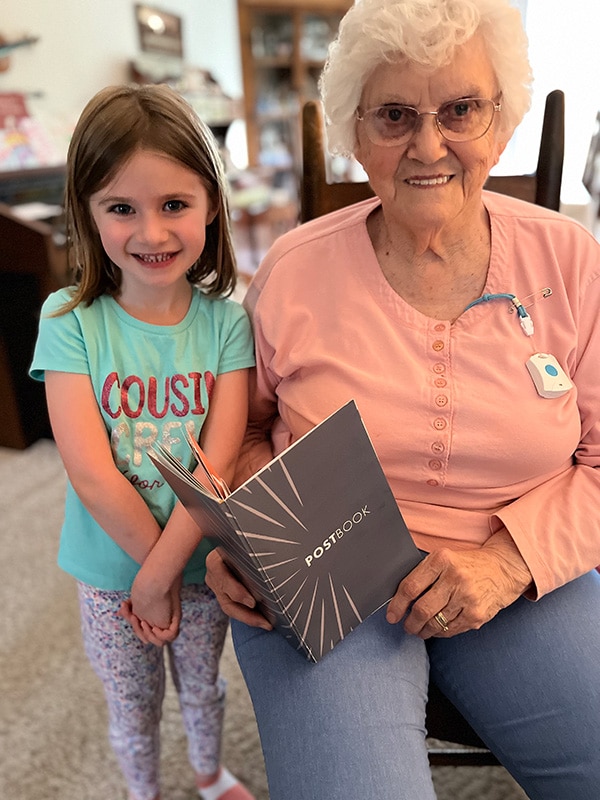 Seabaugh and Haag are encouraged by the response they received while testing Postbook with colleagues. Ali Judd, a graphic designer at CICOA who worked on the design of the prototype and final product, asked her daughter to try Postbook with her great-grandmother. Their correspondence has resulted in exactly the kind of relationship-building experience Seabaugh and Haag imagined.
"Postbook has brought out more than I realized it would," Judd said.
Judd's daughter wrote about her dream of becoming a cheerleader. She didn't know her great-grandma had been a cheerleader, and the postcard exchange prompted the octogenarian to share old photos and stories with her.
"I can't wait to see how Postbook develops more relationships between people near and far," Seabaugh said.
---
Buy Postbook kits online and start some great intergenerational conversations that kindle connection!