Dr. Healey, a geriatrician with St. Vincent's Center for Healthy Aging, made a presentation to CICOA's care management staff in May about the need for a paradigm shift in the medical field from disease-centered to person-centered care management. As a care manager, this presentation hit me like a ton of bricks at exactly the right time.
Just the day before, I had a home visit with a client—let's call her Philomena—who was in tears for most of the visit. She felt like any time a nurse came to check on her, she was told she needed to go the emergency room immediately due to heart concerns. Philomena is 87, lives alone, has no family, and has severe congestive heart failure and lower leg edema, making her a fall risk.
She expressed that she was ready to die when it was her time, and the insistence from her medical team that she go to the hospital was agitating her. She knows she doesn't have a lot of time left, and she didn't want to spend it in a hospital. Through prior experience when she has agreed to go to the emergency room, she knows she will be admitted for further testing.
"No one will come visit me in the hospital," Philomena explained. "At least at home I have my aide and my senior companion. I would be so lonely without them."
What caught my attention was her identified fear of loneliness, not death or medical complication. I don't need to convince my co-workers that the words loneliness and isolation spark the same serious reverence as a diagnosis of congestive heart failure, diabetes or COPD.
How care managers see a bigger picture
Dr. Healey's last slide in her presentation asked, "What role do CICOA care managers play in age friendly health care?" This question helped catapult me into action.
The most important thing I could do for Philomena was to help her document exactly what she does and doesn't want when it comes to medical care. I knew because of my visit with her that it was necessary to start the conversation that she so desperately needed and to have it with the right people. I met with Philomena again in her home along with her social worker from her primary care team. We talked through what interventions Philomena did and did not desire, so that her entire medical team could be aware of her wishes.
From this experience, I learned that treating people from only a medical perspective isn't the optimum way. As care managers, we bring a different perspective to the table, and it is important especially as we shift the paradigm from disease-centered to person-centered care management.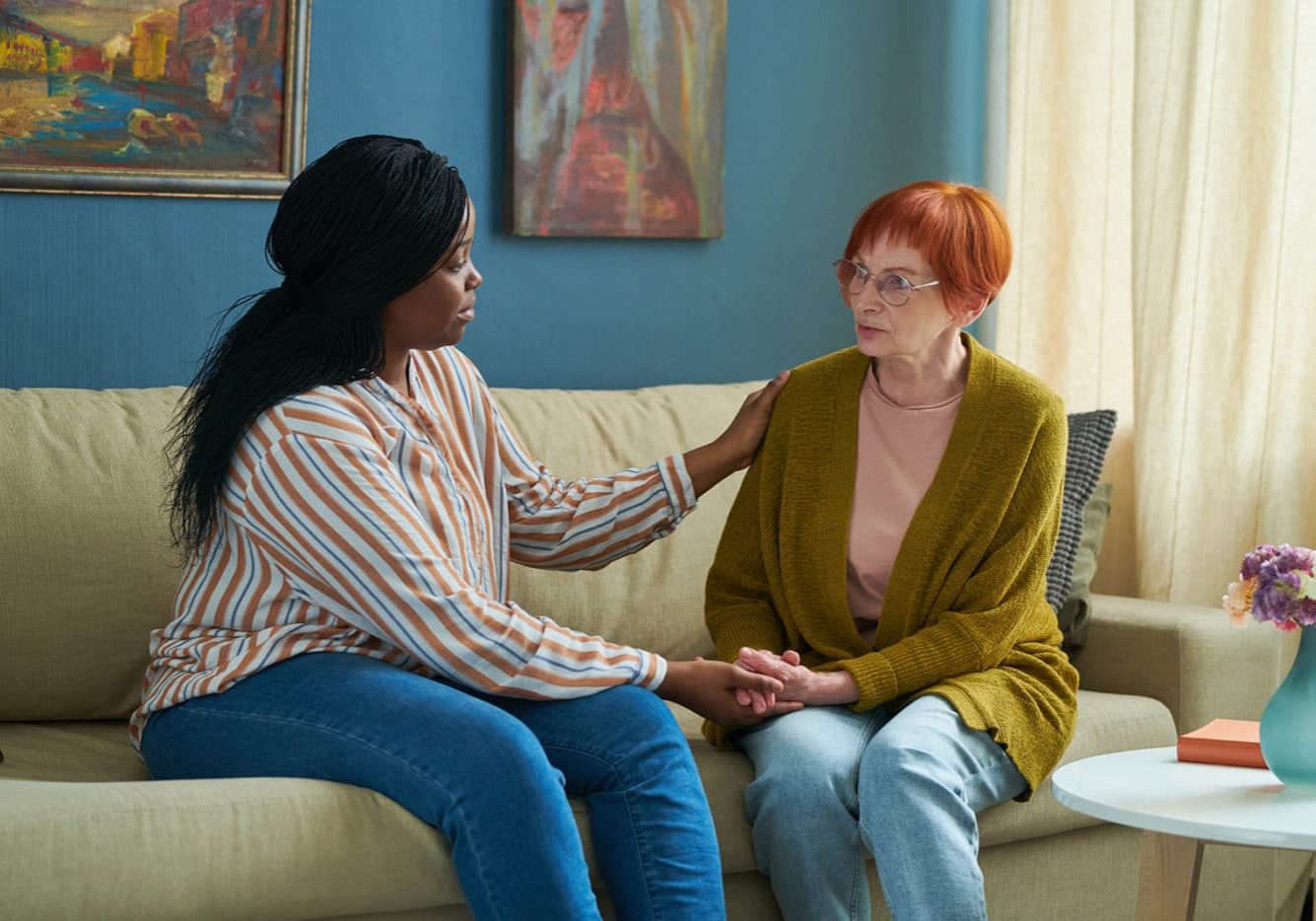 Bridging Gaps in Mental Health Support for Older Adults
Mental health is a growing crisis, not just in Indiana, but across the country. One in 20 adults experience serious mental illness each year. During the COVID-19 pandemic, many of us grappled with loneliness and social isolation. In the wake...