Person-centered Thinking Improves Quality of Life, Quality of Care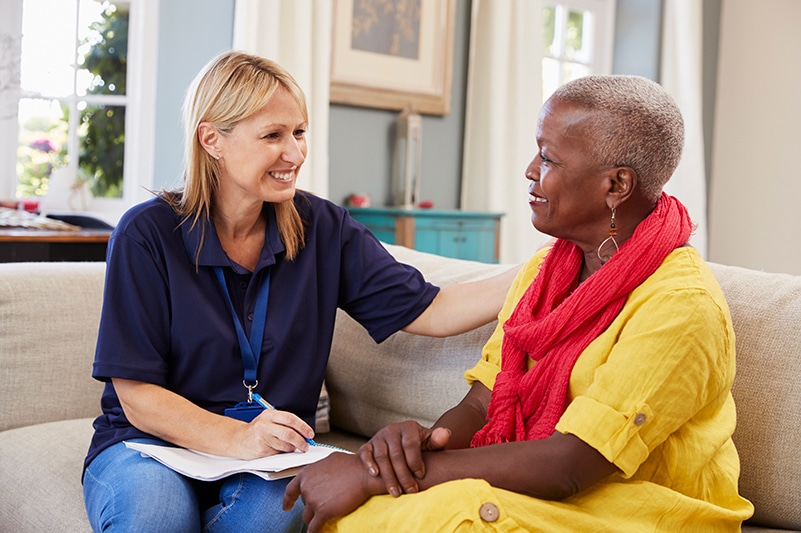 CICOA Aging & In-Home Solutions is working in partnership with Indiana Family and Social Services Administration (FSSA) and other community partners to redesign long-term services and supports (LTSS). Our hope is that by 2024, we'll have a managed care approach to improve access, cost and quality of services for older adults and people with disabilities across the state.
It's an overhaul of a system, and it's complicated. But at the core of creating any high-performing LTSS system is the individual in need of care. In other words, we must be person-centered. Maintaining that focus is the only way to truly achieve better quality of life and quality of care.
We must meet individuals where they are in their health journey. We must understand their care needs and make sure our services are aligned. Those services need to be timely, effective, efficient and equitable. For our part, we're doing more analysis and data collection than ever before to understand the people and caregivers we serve.
Information is powerful
For example, we're currently participating in a pilot program to strengthen home- and community-based services for people with Alzheimer's or a dementia diagnosis who live alone and have minimal family support.
In December, we launched a caregiver assessment called TCare to help us better understand triggers of high caregiver stress. We want to support family caregivers through an evidence-based model of care to address these triggers before burnout occurs.
As we gather and mine this data, we'll be in a better position to serve current needs, identify trends that improve client and caregiver health outcomes, and do what we can to prevent future crises. As we learn more, we'll be sharing this data with healthcare partners and other stakeholders so together we can create solutions that improve quality of life and quality of care while reducing costs.
A faster path to services
Another critical piece of this puzzle is speed. We've got to find a way to get services started sooner. Too often, paperwork and processes slow down access to care, often with negative consequences. People with significant health and functional care needs typically can't afford to wait 30 or more days for care services to begin. Getting waiver applications processed and approved in a timely manner is crucial to better health outcomes.
It's an exciting, challenging time to be in healthcare. I've been impressed with how so many organizations have come to the table with new ideas focused on improving the lives of our most vulnerable citizens. As I've said many times, it takes a village. The more open and willing we are to work together with person-centered quality of life and quality of care foremost in our minds, the better outcomes we're going to see for our friends, family and neighbors.
---
---
Tauhric Brown
As President and CEO, Tauhric Brown uses his strategic vision and experience in the elderly and disability service industry to expand CICOA services and collaborative partnerships to better meet the needs of the vulnerable populations we serve. Before joining CICOA, Brown served as the chief operating officer for Senior Services, Inc. in Kalamazoo, Mich. His career started in the U.S. Army, and then he became a successful owner/operator for a multi-carrier wireless retail company. Inspired by his family and upbringing, he made the switch to the nonprofit world to fulfill his dream of improving the lives of others.