CICOA Aging & In-Home Solutions is helping to spread awareness about elder abuse, neglect and exploitation through a new video, "Preventing the Unthinkable." Now available for the public, the video is part of a six-part CareAware series, "Help and Hope for Family Caregivers."
Caregivers have a special bond with those for whom they provide care. Those who are elderly or disabled depend on their caregivers to administer medications, help with daily hygiene and make financial decisions. They depend on them for support and often companionship. But, it's not easy for the caregiver or for the person dependent on care. The stress of daily life, complex medical issues, financial challenges and even misunderstandings can lead to abuse. It's important to know the signs of abuse, know resources where you can get help, and also learn coping mechanisms to prevent abuse of either the care recipient or the caregiver.
"Sadly we do see a lot of adult abuse in my office. It's not the norm, so I don't want to be completely cynical, but it does happen where family members, caregivers, neighbors take advantage of an older adult," said Claire Lewis, an Indianapolis elder law attorney. "If you see neglect, if you see abuse – whether it's physical or emotional – or if you see financial exploitation, then it's your duty to consider filing a report with the Adult Protective Services Agency."
Marion County Prosecutor Cynthia Oetjen investigates elder abuse allegations. Some signs she says to watch out for include:
Unexplained bruises or injuries
Poor hygiene
Lack of amenities in the home that the person should be able to afford
Changes in behavior, from being easily agitated to being upset when you leave
A caregiver who tries to keep people out of the house, including family members
In CICOA's new video, you'll learn more about elder abuse, how to prevent it, and tips for caregivers. You'll hear from experts, such as Oetjen and Lewis, and caregivers who share their own stories. View the free CareAware video series.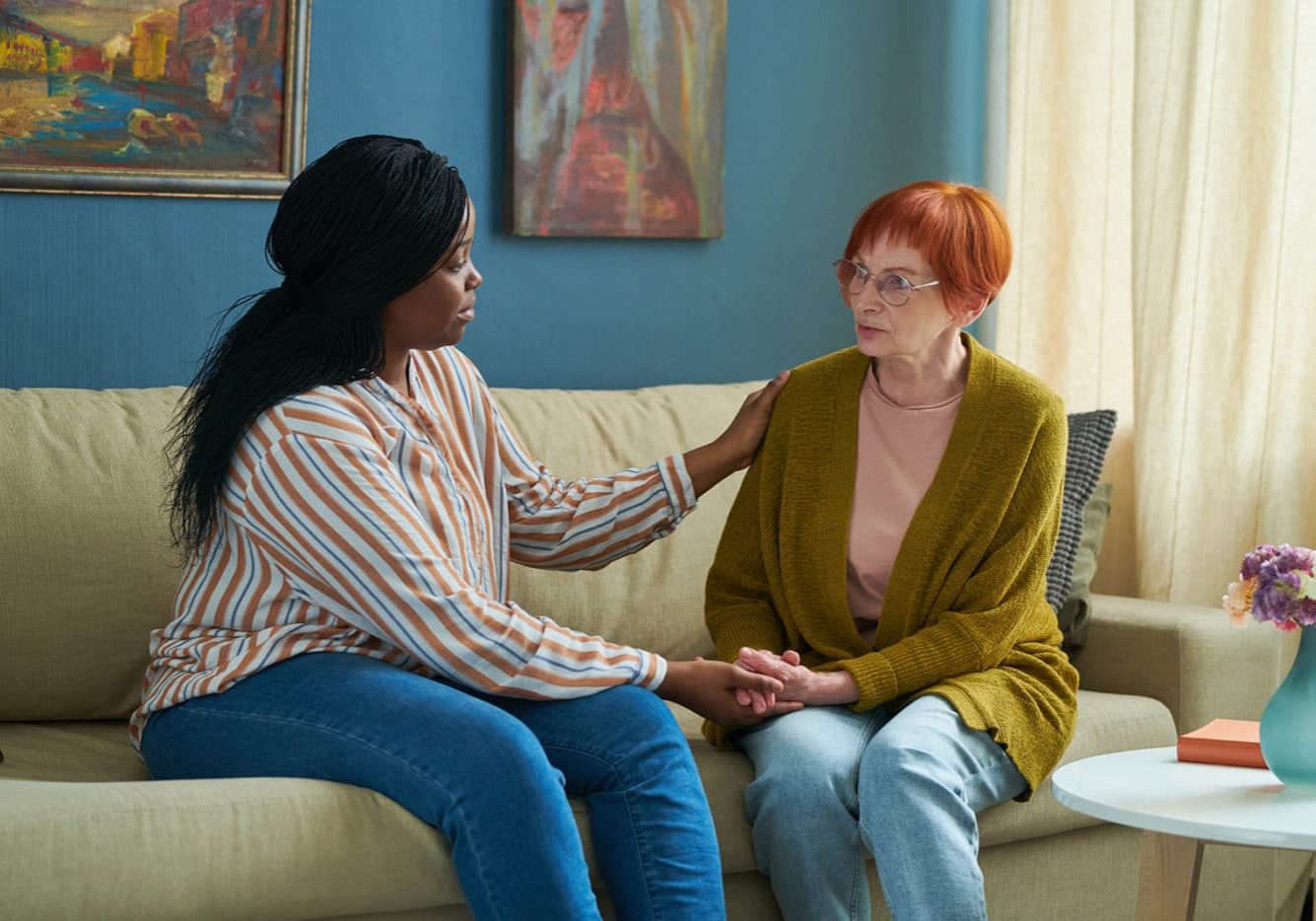 Bridging Gaps in Mental Health Support for Older Adults
Mental health is a growing crisis, not just in Indiana, but across the country. One in 20 adults experience serious mental illness each year. During the COVID-19 pandemic, many of us grappled with loneliness and social isolation. In the wake...