It's important that we all maintain a healthy diet and be as active as we can even during quarantine. This is especially true for older adults. Maintaining a healthy diet and exercising are known to boost the immune system. With COVID-19 as a threat, we need to make sure that we are doing everything in our power to stay healthy!
Staying Active During Quarantine
Exercising is a known benefit to keeping that immune system strong and ready to go. Take a walk and get some fresh air and Vitamin D! There are many trails around the Indianapolis metro area that are open, or neighborhood walks are just as satisfying. If you do get out for a walk, make sure you maintain social distancing of six feet.
Another way to get moving at home is to do some stretches that get your body working and balance exercises that help prevent falls. These are both great ideas to maintaining physical health and fitness.
Mental Health During Quarantine
It's also important to focus on our mental health. With COVID-19 keeping many of us at home and some of us home alone, this can take a toll on mental health. Here are some ways to make sure we take care of ourselves and our minds.
Call and check in on friends and family
Read books that bring you joy
Get outside and enjoy nature
Nutrition Tips for Quarantine
Finally, enjoy these nutrition tips and tricks to help you maintain your health during these tough times:
Drink more fluids

Water, milk, juice, fruits and vegetables

Eat more fiber

100% whole grains, fruits, and leafy greens

25-30 grams daily for men and women depending on calorie level

Decrease caffeine consumption

Too much caffeine can lead to dehydration which can lead to a plethora of other health issues

Minimize junk food consumption

Too much processed sugar can possibly lead to depression and lethargy

Consume less alcohol

Alcohol contributes to dehydration, disrupted sleep, and increased confusion

Eat fresh fruits before bed instead of drinking alcohol or caffeinated beverages
Adapted from Rosalynn Carter Institute for Caregiving's "Dealing with Dementia: A Caregiver's Guide" & Psychology Today article, "8 Things to do While Under Quarantine"
---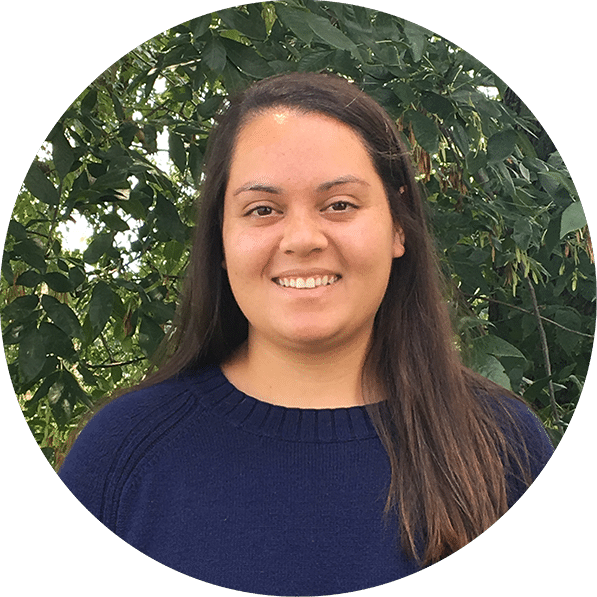 Robyn Stratford
Robyn, an AmeriCorps VISTA at CICOA, is leading the charge on the Nutrition and Dementia project, which is near and dear to her heart. As a teenager, Robyn became a caregiver for her grandmother who was diagnosed with vascular dementia. Robyn says it was one of the hardest diagnoses to cope with. The resources she is helping create would have been useful to her as a caregiver during the progression of her grandmother's disease. After her grandmother's death in 2016, she wanted to make a difference for others going through similar situations. Through this blog, that dream is being made into a reality! Robyn is a certified nursing assistant and holds a master's degree in gerontology from the University of Southern California and a bachelor's degree in science, technology, and society from Butler University.