CICOA Aging & In-Home Solutions is a nonprofit committed to serving the needs of older adults, people with disabilities and family caregivers. We are working to build a healthier, flourishing community for all, with the help of our supporters. This blog is part of a four-part series highlighting each of the CICOA Foundation's strategic initiatives to support our mission.
When I was a small child, I vividly recall falling into a small pit filled with broken concrete and construction scraps.  My parents were building their dream home at the time, and the open pit was used as trash dump, which later would be filled with concrete and become our front porch.
It was not a place for a small boy to play, but as any curious child might, I wanted to see what was there. While exploring, I fell in and sustained many cuts and bruises.
There was no safety net. Perhaps if there had been, I would not remember some 50 years later the fear, injuries and anguish I experienced that day. Safety nets prevent injuries and save lives every day on countless worksites. Safety nets are a good thing!
Strategic initiatives to guide the way forward
The CICOA Foundation recently launched four strategic initiatives to serve as pillars for our philanthropic efforts. The four initiatives to guide us forward are:
Strengthen the Safety Net
A safety net for basic needs and long-term care supports
Many social care programs are developed as a safety net for individuals and families who need temporary assistance in crisis situations. Others focus on addressing more long-term challenges. CICOA does both, providing basic needs such as meals and transportation, as well as access to long-term, wraparound supports for those with chronic care needs.
With this initiative, one question we are asking is, "How can we become an agency for education, assistance and guidance for other community-based organizations seeking expertise?"
As the 37th largest Indianapolis area nonprofit, CICOA promotes excellence in service delivery, advocacy and policy. This involves a focus on continuous staff improvement; promoting diversity, equity, inclusion and belonging; building out our compliance department; and making more data-driven decisions.
We are proud to be recognized as a national leader in healthcare collaboration, dementia friendly initiatives, and strategic innovation.
We want to continue building on that success by developing collaborative partnerships to address current and emerging community needs. We believe greater community collaboration is achievable!
We must work together to strengthen the safety net for those at risk
In recalling my childhood fall—which seemed a great distance but was no more than two to three feet—I think a safety net would have been practical and proper. Safety nets keep us from harm and provide the security that we need to thrive.
You can help us build and strengthen the safety net for older adults, people with disabilities and their care partners by giving to this initiative. Achieving results is costly, and we know that costs continue to rise. It will take time, and it will take multiple individuals, businesses, and community partners working together to make this strategic initiative sustainable.
Our invitation is simple: Will you join us in strengthening the safety net? Your gifts save lives and offer help and hope to those most at risk!
---
WE ARE STRONGER TOGETHER
Make an impact on community needs
---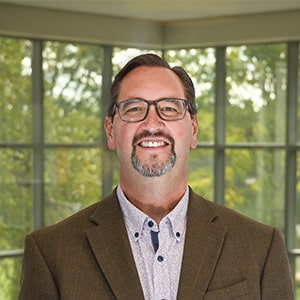 Stephen Gerber
Stephen Gerber has lived a lot of lives, professionally speaking. He brings experience in pastoral ministry, nonprofit management and fundraising team leadership to his role as CICOA's chief development officer. Stephen is responsible for the agency's overall fundraising strategy, leading annual campaigns, major gifts, planned giving, grants and special events. Most recently Stephen served as executive director of development at Grace College & Seminary in Winona Lake, Ind. He holds the Certified Fund Raising Executive (CFRE) designation and the executive certificate in religious fundraising.