CICOA employees have a well-deserved reputation of going the extra mile for their clients. For Meals & More driver Pete Shields, 79, it is more accurate to say he goes the extra miles.
Delivering Meals to Homebound Seniors
Home-delivered meals are vital to the wellbeing of many clients. During the COVID-19 pandemic, most of CICOA's neighborhood meal sites have been closed, resulting in additional requests for Meals & More's frozen and shelf-stable food packages. In December 2020, more than 36,000 individual meals were delivered.
Pete's current schedule sees him drive up to 140 miles a day across CICOA's eight-county service area, with deliveries to as many as 12 homes during an especially busy shift.
"People are a little bit needier than before (the pandemic). It increases the good feeling you get by being able to help them," he said. "The other day I had a person tell me, 'I don't know what I'd do without your services.'"
A Compassionate and Dedicated Employee
His dedication to his clients during an especially difficult time recently earned Pete CICOA's Outstanding Achievement Award, presented quarterly.
"In March, when CICOA went into office shutdown, we were concerned about how to continue with meal delivery during this new thing called COVID," said Pete's supervisor, Nancy Hann. "There was no hesitation on Pete's part. Ten months later, he is continuing with his deliveries, taking the necessary precautions in keeping not only himself safe but the clients as well."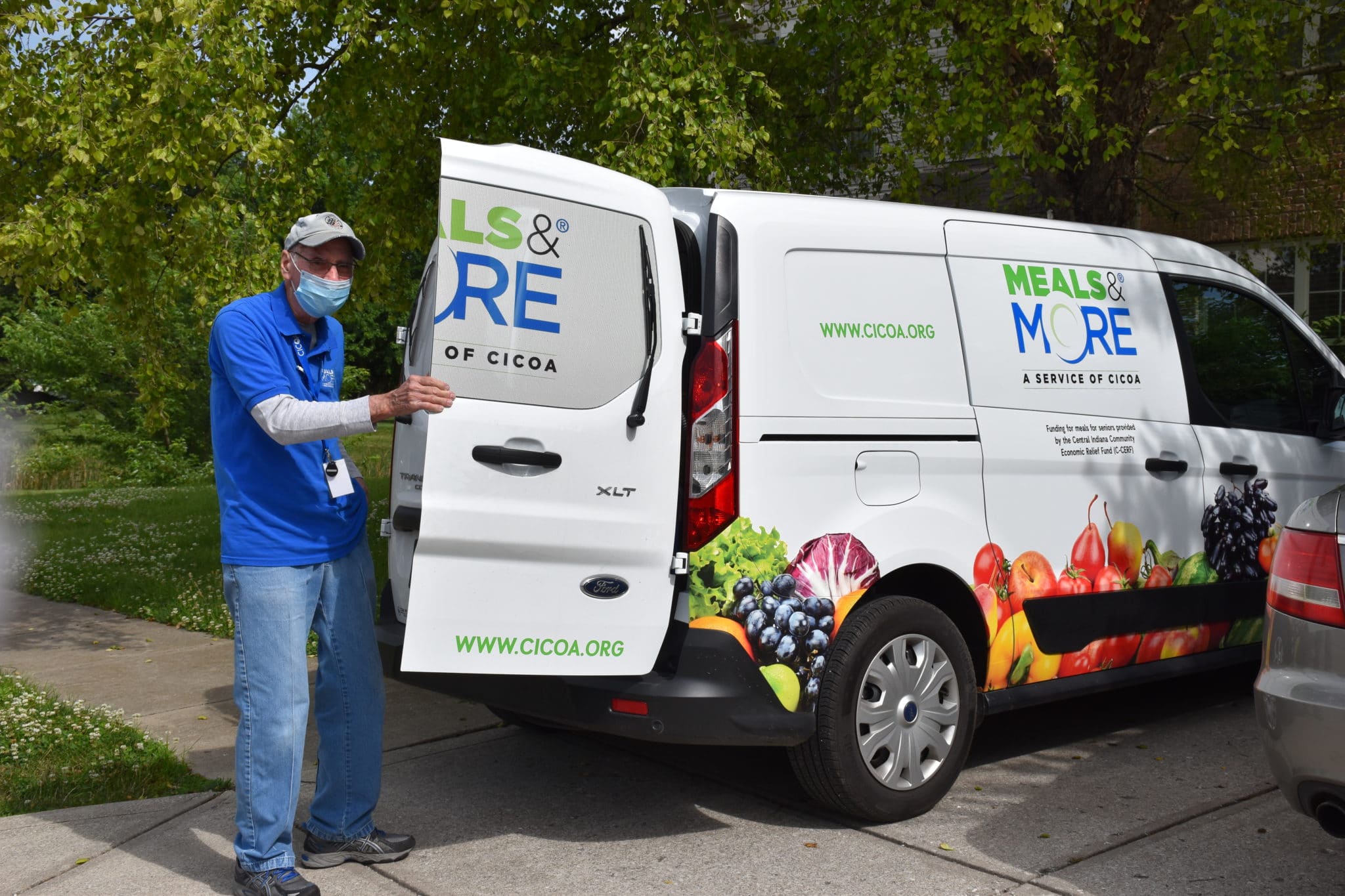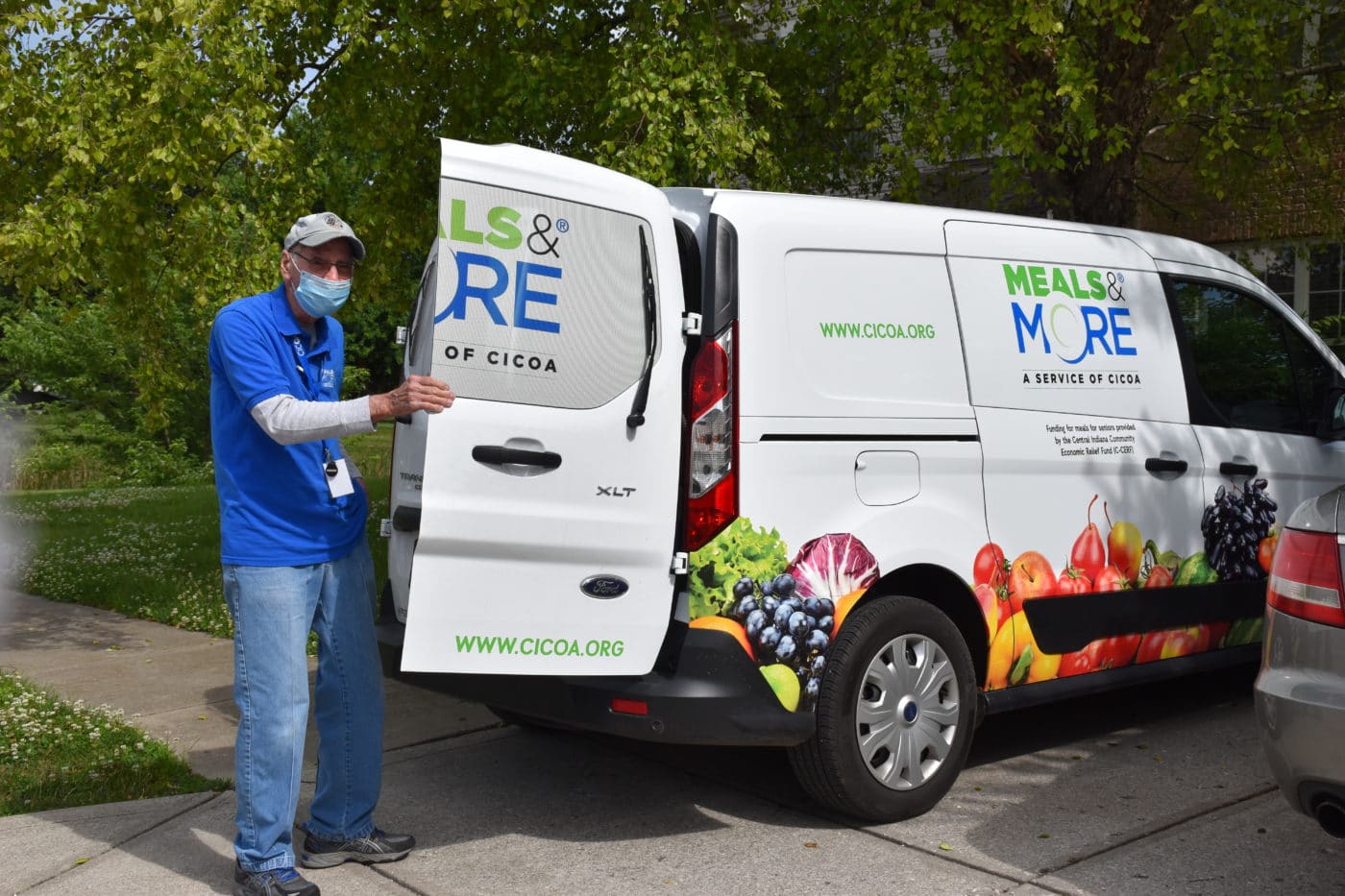 What did Pete think of receiving the award? "It felt great," he said. "It's a nice honor. This is an organization that continually pats people on the back."
Pete has been a member of Team CICOA for almost 10 years. He worked in information technology for more than 30 years as a programmer, systems programmer and engineer, "back in the days when a computer took up almost a whole room," he joked. After taking early retirement, he worked various part-time jobs to keep busy, including flower delivery.
"It was my wife who saw the CICOA job first, and she told me I should take a look at it," Pete said. "It sounded interesting, so I went in and interviewed, and that was that.
"You get appreciation from the clients, and the atmosphere is good. It's a good feeling when you're around people who like helping other people."
Pete knows his contributions go beyond placing meals at clients' front doors.
"For some people, I may be the only face they will see that day. How blessed I am to be able to do this," he said.
---
Meals delivered by a friendly, smiling face are vital to many seniors' wellbeing throughout this crisis. A monthly gift keeps a senior fed with regular visits from someone who cares.