When Leann Moss was caring for her mother with Alzheimer's disease, her mother's hands were often restless, picking at clothing until she rubbed holes in them. Such behavior is common in a person with dementia, and one of the many challenges caregivers face. If only she had known about Twiddle Muffs, Leann said.
Twiddle Muffs are colorful, captivating sensory therapy tools designed to keep the restless hands of people with Alzheimer's or other types of dementia occupied, calm and warm. Each Twiddle Muff is unique and can be designed to fit the ever-changing needs of the individual.
Leann first learned about the muffs in a caregiver support group she leads in Indianapolis. After her mother's passing, she dedicated her time to supporting others in the caregiving role and now facilitates two dementia caregiver support groups – one on the west side of Indianapolis and one in Martinsville.
In addition to the support groups being a place to encourage other caregivers, they also are a place to exchange ideas. One member, Rita Montgomery, crocheted nine Twiddle Muffs last December and gave them as gifts to other caregivers in the group.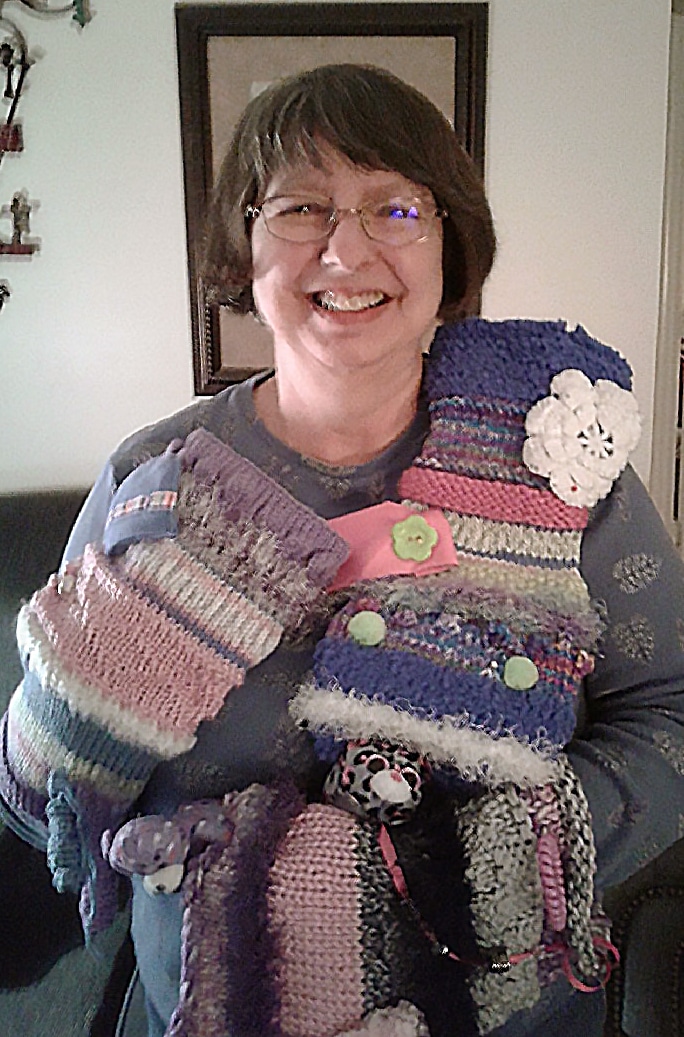 Each of the Twiddle Muffs was colorful and unique. Rita used various yarns and textures, and she added loops and ribbons to the exterior that invited fingers to fiddle and twirl. She also included smooth beads and bright flowers. Reaching inside the Twiddle Muff, hands find additional items to explore. Leann's muff held a blue, fuzzy, stuffed heart inside that was soft to the touch.
Every inch of the Twiddle Muffs were captivating, and the Indianapolis support group found themselves fidgeting with all of the various items that each Twiddle Muff included.
"It means so much to have an Alzheimer's group that takes care of each other! That's just what Rita did for our group by taking the time to hand make Twiddle Muffs for our group," says Leann.
"A Twiddle Muff would have been a game changer for my mother and for me as the caregiver," she added. As the disease progressed, her mother constantly struggled with cold hands; this would have kept her hands warm and busy.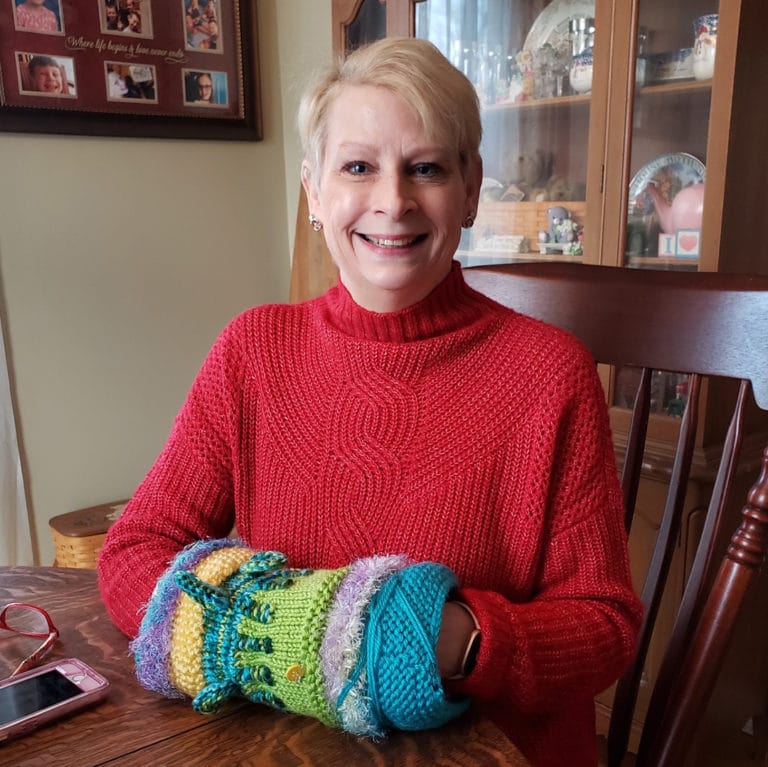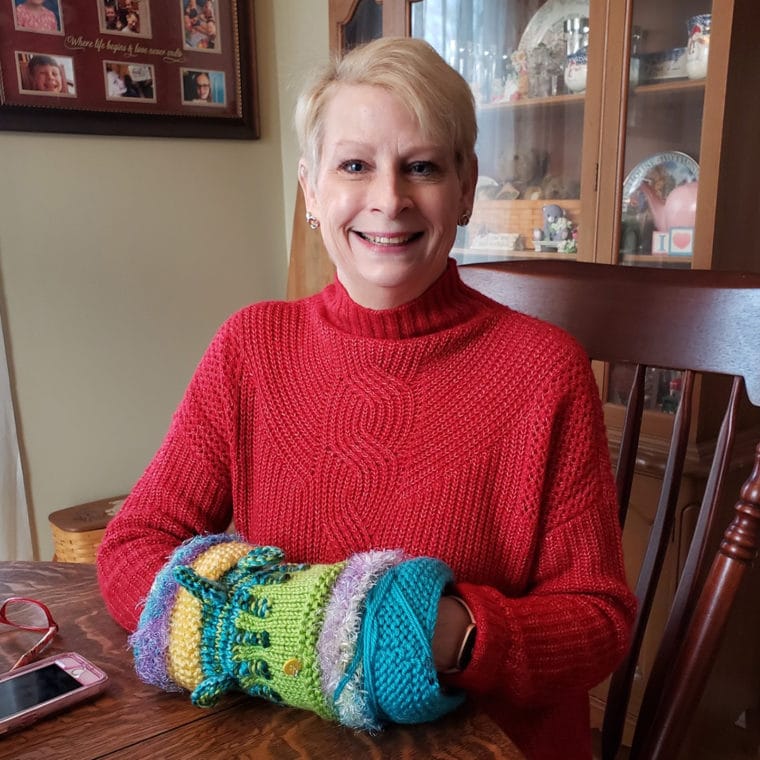 Leann and Rita advised there are patterns online that you can use to make a Twiddle Muff. The sensory tools can be crocheted, knitted or sewn out of felt or other materials. Another option is to sew two sweater sleeves together. For the busy or less crafty caregivers, muffs are available for purchase online.
Caregiver support groups and new, creative tools like the Twiddle Muff can have a powerful and positive impact on those diagnosed with dementia and their loved ones.
Leann's dementia caregiver support groups meet:
Martinsville: 1st Tuesday of the month at 6:30 p.m. – CICOA Martinsville office, 110 N. Main St., Martinsville, IN
West Indianapolis: 2nd Wednesday of the month at 6:30 p.m. – Ben Davis Christian Church, 701 S. High School Rd., Indianapolis, IN
Franklin: Starting in April at the Public Library in Franklin, IN. Call 317-803-6061 for information.