Veterans Day: A Care Manager's Perspective
For CICOA Care Manager Darrell Pierce, a U.S. Army veteran, Veterans Day is a somber occasion. He reflects on the number of veterans who succumb to suicide, a statistic that may be as high as 22 veterans per day, on average, according to reports from the Department of Veterans Affairs.
"I think about the veterans out there who are not getting the help they need," he said.
Getting people help is one of the reasons Darrell came to work for CICOA this October.
After only a few weeks on the job, he's anxious to make a contribution.
"I was really impressed with how much help CICOA provides people. I saw how much actual good they do," he said. "As a former soldier and a veteran, I love the idea of 'mission.' And with CICOA's mission of providing the services and support that allow for the greatest possible independence, dignity, and quality of life, how does it get better than that?"
A life of service and dedication to helping people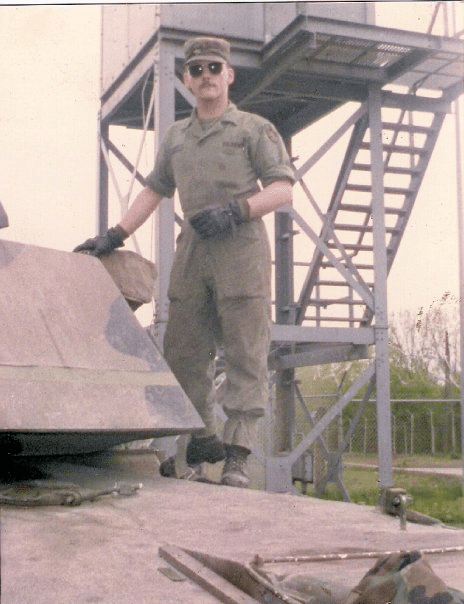 Darrell served on active duty in the Army from 1988 to 1992, with five months in Kuwait around the time of the Gulf War. During his service, he received three Army Achievement Medals, the Good Conduct Medal, National Defense Service Medal, Army Service Ribbon, Overseas Service Ribbon, and the Southwest Asia Service Medal with one Bronze Star.
After returning home to Indianapolis, he worked for 15 years with the Marion County Sheriff's Office, an experience that inspired him to pursue his bachelor's degree in psychology and a career in social work.
"We dealt with a lot of people who had problems, who needed help, and we weren't equipped with the knowledge or the skills to do all the things that were needed," Darrell said. "I wanted to be in a position to help people find and get that help."
Bringing that perspective to care management
Darrell feels an especially strong connection between his time as a soldier and his role in care management. Part of the care manager's role is to assess an individual's needs, develop a customized care plan and coordinate the services required to extend independent living. Once services are in place, care managers monitor client progress and adjust the care plan as functional needs change.
"In the military we fight for every single person who cannot fight for themselves. We are defenders and protectors, and we guard against any threats to those who need us. CICOA, essentially, does the same thing: protects and serves those who can no longer do it for themselves."
Today, CICOA honors all the women and men who served in the U.S. Armed Forces and their contributions that have guaranteed the nation's freedom and way of life. Thank you for your service.