As I was watched the South Carolina women's basketball team dominate powerhouse UConn for the National Championship over the weekend, and then Kansas beat the Tar Heels on Monday night, it brought back so many memories. No, I've never played – or coached – in a national championship game, but one of my most rewarding volunteer experiences was coaching kids. I began thinking about how many of those players were coached by volunteers as they were just learning the sport.
The first time I ever volunteered, I was in the Army and stationed in Germany, and another solider asked me to help with a team he was coaching. I was hooked. I went on to coach youth sports after my military career. I had no idea I would learn so much from those young ladies and young men. It's hard to describe the rewards of seeing them develop their talents, learn how to work together as a team, and gain confidence.
National Volunteer Month
April not only is the NCAA championships, but it's National Volunteer Month, where we celebrate the impact volunteers have on our communities and encourage even more people to volunteer for community-based organizations like CICOA.
My wife, Laura, and I knew that as we acclimated to our new home in Indianapolis nearly two years ago, we wanted to get involved here, just like we were in Kalamazoo, Mich. There, I was involved in a local church, where I sang in the choir. Here, I'm volunteering with the Urban League of Indianapolis to help bridge generational gaps between young people and older adults.
Local nonprofits, such as CICOA, depend on volunteers to help fulfill their missions. More than 500 volunteers donate their time with CICOA to make sure older adults feel heard, valued and safe in their homes and communities. CICOA Senior Buddies call or visit homebound seniors, and our Handy Heroes help make homes safer for older adults.
Because volunteering is so important to our community, CICOA recently started a Day of Service program for our employees. Every employee receives up to 15 hours of paid time off to volunteer for a community organization. I told our team, I wanted them to get involved in something they are passionate about. If you love pets, volunteer at a local humane society. If you are concerned about food insecurity, organizations such as the Midwest Food Bank and Gleaners need volunteers. Maybe you're like me, and you love sports and kids. Volunteer to be an assistant coach or sign up to be a reading buddy at your local school. We are thankful for all the corporations and other community organizations who support days of service for their employees.
Time is a scarce commodity for so many of us, and it can feel like there's just no room in your schedule to add one more thing. But take it from me, if you carve out only a few hours to volunteer, the gratification you'll get from making life a little better for someone else will be worth every second and then some.
---
Your time is a valuable gift that can positively impact the wellbeing of an older adult in our community. Take action this National Volunteer Month by volunteering with CICOA.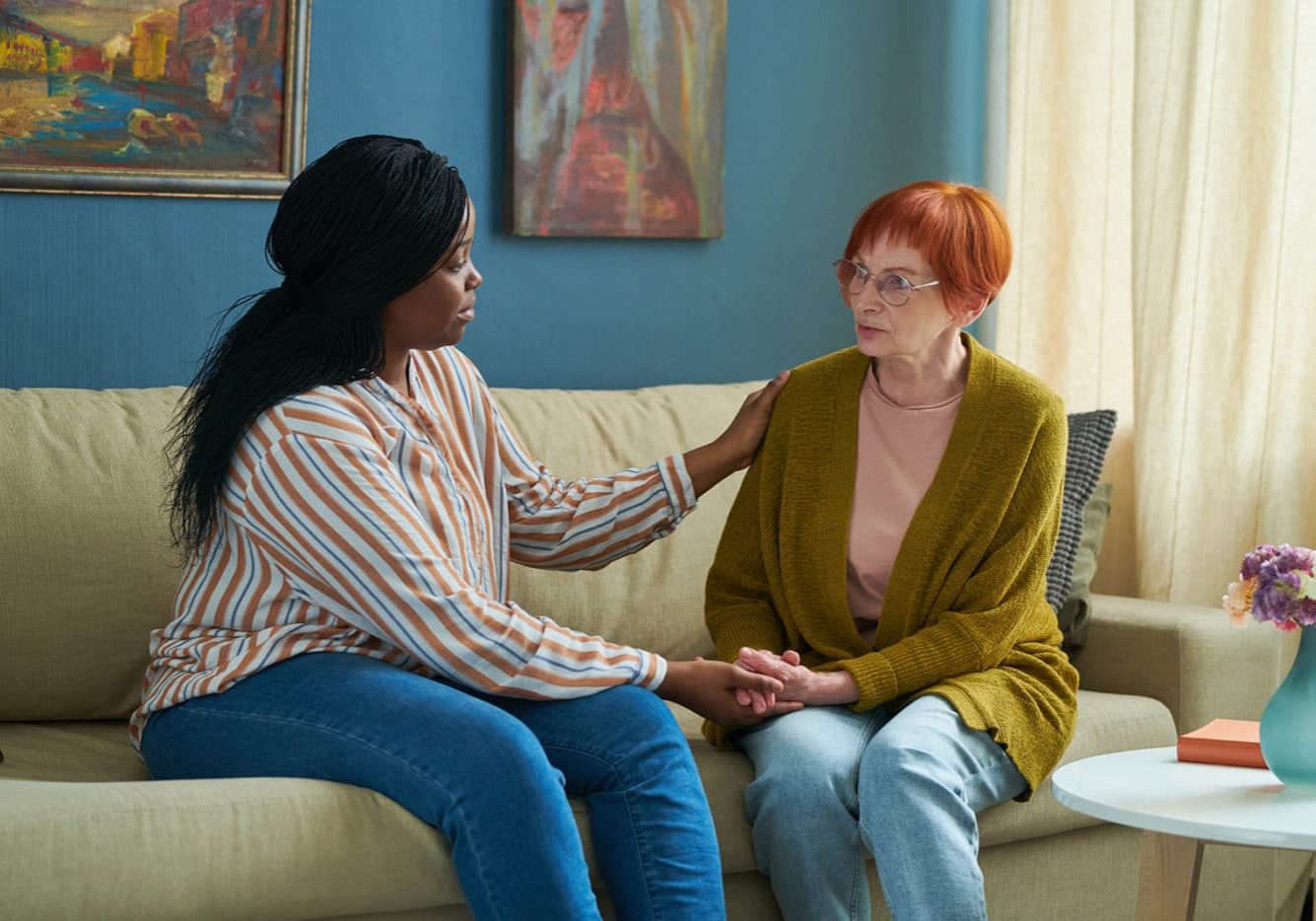 Bridging Gaps in Mental Health Support for Older Adults
Mental health is a growing crisis, not just in Indiana, but across the country. One in 20 adults experience serious mental illness each year. During the COVID-19 pandemic, many of us grappled with loneliness and social isolation. In the wake...