Eating fruits and vegetables is important for healthy aging and may help you live independently for longer. A high-quality diet with plenty of fruits and vegetables may also reduce one's risk of dementia. Fortunately, eating fruits and vegetables does not have to be expensive. Buying canned, frozen, on sale, or in-season produce are all ways to make these healthy diet staples more affordable. Here are 10 easy ways to add fruits and vegetables to your diet, adapted in part from the U.S. Department of Agriculture:
Sneak in Veggies: Adding vegetables to dishes you enjoy is an easy way to consume more, especially those veggies that aren't your favorites. Some examples include adding spinach or broccoli to pasta; spinach and mushrooms to omelets; broccoli, carrots or cauliflower to casseroles; spinach, peppers and zucchini to quesadillas; topping pizza with veggies; and adding leafy greens to sandwiches or wraps.
Add Fruits: Eating yogurt, cereal or oatmeal? Don't forget to add fruit to make a good thing even better, or try adding avocado to sandwiches or toast.
Use the Microwave: Check the cooking instructions on canned and frozen vegetables. Frozen vegetables labeled "steamable" can be cooked in the microwave. Other frozen and canned vegetables can be placed in a microwave-safe bowl with water and heated for fast and convenient cooking.
Vegetable Soup: Make your own vegetable soup and freeze it for later use. You also can buy low-sodium canned vegetable soup and toss in a bag of your favorite frozen vegetables to increase the nutrients and decrease the sodium per serving.
Smoothies: Smoothies are another great option when you want to improve your vegetable intake, have difficulty using utensils, or need thickened liquids. Including a handful of spinach to a fruit smoothie will add more nutrition but won't change the flavor.
Leave Reminders: Remembering to eat more fruits and vegetables can be difficult. Try leaving written reminders or pictures. You can also place a bowl of colorful fruits on the counter or table as a reminder and for easier access.
Fruit or Vegetable-Based Desserts: If you have a sweet tooth, try eating desserts that include fruits or vegetables instead of those with little nutritional value. Examples include zucchini bread, blueberry muffins, banana cookies, baked apples, apple sauce, or topping ice cream or yogurt with fruit. Remember to watch portion sizes and eat fruit for dessert most often!
Spice Them Up: Some older adults find their sense of taste decreases over time. If regular vegetables are no longer appealing, try adding herbs and seasonings to increase the flavor. You also can dip vegetables in hummus, bean dip or a Greek yogurt-based dip. Try dipping fruits in fruit-flavored or cinnamon yogurt.
Drink 100% Juice: 100% juice counts toward your daily intake of fruits and vegetables.
Dried Fruit: Dried fruit adds more fiber and antioxidants to your diet and is a good way to eat fruit even if you lack access to fresh produce. Try adding dried fruit to salads, cereal, oatmeal or desserts. You can also combine dried fruit with your favorite nuts, seeds and cereal to make your own inexpensive trail mix.
Check out this recipe from the Marion County Public Health Department Nutrition Services.
Moroccan Spiced Sweet Potatoes
Ingredients:
2 (15 oz) cans sweet potatoes
2 tablespoons olive oil
1 teaspoon chili powder
1 teaspoon paprika
1 teaspoon onion powder
¼ teaspoon cayenne
¼ teaspoon black pepper
¼ teaspoon salt
Instructions:
Preheat oven to 450 degrees. In a small bowl, whisk all seasonings and oil together.
Rinse and drain sweet potatoes and cut them into bite size chunks. Combine the potatoes with the mixture in the bowl until the potatoes are evenly coated in oil and spices.
Spread the coated sweet potatoes on a baking sheet so they are in a single layer. Place baking sheet in the oven and roast potatoes for 15 minutes.
Once potatoes are done, remove from oven and serve with your favorite dish.
Serves 8. If you are cooking for 1-2 people, freeze the extra for later use or refrigerate leftovers and enjoy throughout the week. 126 calories, 2 g protein, 23 g carbohydrates, 4 g fat, 357 mg sodium per serving.
---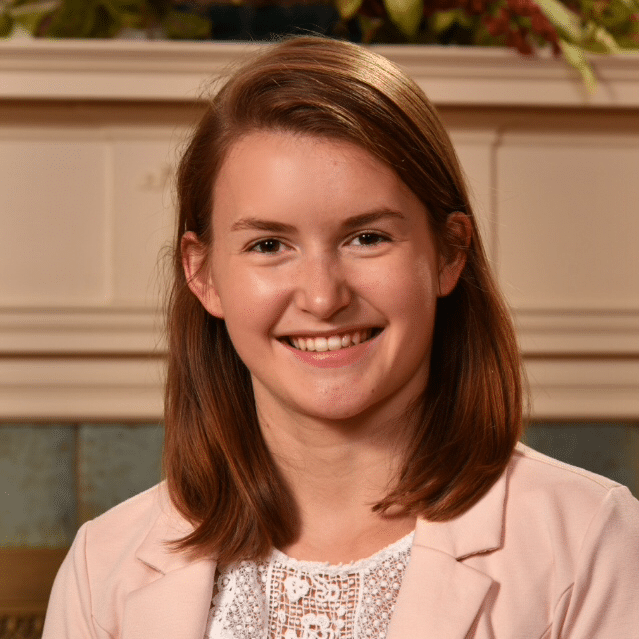 Katherine Starr
Katherine Starr, an AmeriCorps VISTA at CICOA, brings her passion and skill to the Meals & More Nutrition and Wellness project this year. Throughout college, Katherine volunteered 60 hours a semester at a dementia care facility, and she is now excited to help people with dementia and their caregivers live well within their own communities. Katherine received a bachelor's degree in economics from Washington & Jefferson College in Pennsylvania and completed a dementia care certification through Presbyterian Senior Care Network and California University of Pennsylvania.