Following good nutrition habits can be difficult with today's hectic schedules, but especially so for caregivers. One key to better nutrition is eating seasonal food, which is fresher and has more nutrients. Each season brings with it new produce to enjoy. Some autumn-harvested produce includes sweet potatoes, spinach, pumpkin, cranberries and apples. Let's look at ways to incorporate these fruits and vegetables into your loved one's diet.
1. Sneak in veggies
Adding more vegetables to dishes your loved one already enjoys is a great way to get them eating more vegetables. Incorporate sweet potatoes by making sweet potato pancakes, adding it to a soup with other vegetables, or swapping out regular French fries for baked sweet potato fries. If you're making sweet potato fries, try to use fresh sweet potatoes rather than prepackaged frozen sweet potato fries. This will allow you to control the amount of sodium and added ingredients that go into the dish.
Spinach is a versatile food that can be added to many dishes. Add spinach to smoothies, pasta sauce, omelets, soup, or even to baked goods like breads and muffins.
2. Add fruits to food
You can also add fruit to many dishes. Pumpkin, apples, and dried cranberries can all be added to oatmeal as flavoring and act as an extra nutritional boost.
Did you know you can make a boxed cake or brownie mix using only the mix and a can of pumpkin puree? No oil, eggs, or additional ingredients listed on the box required! While boxed cake and brownie mixes are usually high in sugar and a processed food, adding in pumpkin puree increases the nutritional value, and enjoying in moderation can make it an easy, occasional sweet treat!
3. Drink 100 percent juice
Cranberry and apple juice are two fall-themed drinks that can be found in most grocery stores. Drinking 100 percent fruit or vegetable juice can count as a serving of fruit or vegetables. As a bonus, drinking 100 percent juice will help keep your loved one hydrated!
It is important to look for 100 percent juice products with no added sugar. To find out if a product has added sugar, check the label for the sugar content. There will be two lines for sugar – one is total sugar, and below that line is added sugar. Fruit drinks will have some sugar because of the naturally occurring sugar in fruit, so you should expect a number in the "total sugar" line. Added sugar, however, is added during the manufacturing process. Drinks advertised as "juice cocktail" may contain added sugar, but 100 percent juice should list zero grams (0g) of added sugar.
4. Fruit- or vegetable-based dessert
If your loved one has a sweet tooth, try serving desserts that include fruits or vegetables instead of desserts with little nutritional value. Some examples of fall-themed desserts include cranberry crumble, pumpkin muffins, pumpkin or apple cookies, baked apples (or microwaved apple pieces), and applesauce.
5. Buy fresh, frozen, dried or canned fruits and vegetables
All autumn fruits and vegetables come fresh, but what other ways can you find them at the grocery store?
Cranberries and apples come dried and juiced. Dried fruit can sometimes have added sugar so check the label on dried fruits, especially dried cranberries. Cranberries are naturally bitter, so it is common to add a lot of sugar to dried cranberries for sweetness.
Pumpkin can be found canned. Make sure to look for 100 percent pumpkin, as opposed to pumpkin pie filling. When in doubt, check the label for the ingredients!
Spinach and sweet potatoes are both canned and frozen for freshness. Be mindful of finding frozen sweet potatoes, as opposed to sweet potato fries. Fries can include many added ingredients that are not found in regular sweet potatoes.
Fresh, frozen, dried and canned produce all have similar nutritional value, so feel free to buy whatever best fits your budget and preferences. There are low sodium canned options for many foods, but if these are not available or too expensive, reduce the sodium amount by draining and rinsing regular canned food. This process can remove about 40 percent of the sodium.
---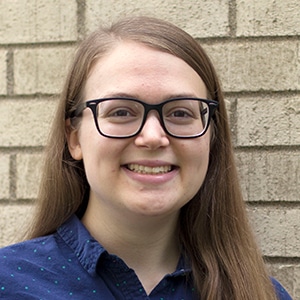 Kristen Phillips
Kristen Phillips, an AmeriCorps VISTA at CICOA, brings her background in hunger relief and working with older adults with dementia to the Meals & More department. She holds a bachelor's degree in music therapy from Appalachian State University. While in school, Kristen worked with people of all ages to refine her skills as a music therapist. During her studies, she found her passion working with older adults with dementia and continued working with this population during a six-month internship to finish her certification. In 2018, she moved to Indianapolis to begin her first AmeriCorps VISTA term and gained experience in hunger relief efforts. Since then, Kristen has made Central Indiana her home.