There's a reason flight attendants tell us to put on our oxygen masks first before helping others. The simple fact is, if we run out of oxygen, we're not going to be able to help anyone else. It's a great metaphor for caregivers to follow. Too often caregivers put the needs of everyone else before their own. The result? They become overwhelmed, stressed out, irritable and depressed.
There are nearly 18 million Americans who are unpaid caregivers, and according to a recent report from the U.S. Centers for Disease Control and Prevention, nearly 1 in 5 report being in fair or poor health—either physically or mentally.
Caregivers need to care for themselves so they can better care for their loved ones. The first step is to understand the signs of stress, and then learn what to do.
Recognize Stress, Anxiety and Depression
Feelings of stress, anxiety and depression can manifest themselves in numerous ways. Over time, long-term stress can negatively affect your physical health. Don't ignore symptoms, such as the constant feeling of butterflies in your stomach, shortness of breath or difficulty sleeping. These can be signs of underlying stress and should be addressed for you to provide the best care for your loved one. Have you recognized a problem? Let us talk about how to fix it.
Strategies to Address Your Feelings and Concerns
It's easy to tell someone who is feeling stressed to "just relax." Relaxation is something we all have to work on, especially when your mind is filled with all kinds of worries about your loved one, your health, finances, other family members, your job, etc. While it may seem impossible to find a minute for yourself, your life – and your loved one's life – really depends on it.
To get started, take a minute to just sit and breathe. Meditation can work wonders, even if you start with only a few minutes. Yoga is another great stress reliever, as is prayer.
While these can help alleviate stress, it's important to understand the root cause. For that, you may need to turn to a professional. CICOA's CareAware program offers one-on-one options counseling, group education and unwavering support from professionals who truly understand the stress of caregiving. Reach out also to your primary care provider, who can make sure you don't have underlying health issues causing your stress and provide additional resources. Asking for help is not a sign of weakness, but rather that you have the strength to ask for what you need.
Avoid Stress Triggers
Pinpoint the stressors in your life that can aggravate negative feelings. Do you notice that if you drink too much caffeine or sugar you become more agitated? Not eating a healthy diet can lead to stress and anxiety. Make sure you have healthy snacks and foods on hand that are easy to grab, so you're less likely to reach for cookies and chips.
Treating the issues causing your negative feelings can create a ripple effect. For instance, you may be feeling stressed because you're not sleeping well at night, so you drink four cups of coffee during the day to stay awake. Cutting your caffeine consumption and increasing quality sleep, in turn, may make you less stressed about caring for your loved one. Small adjustments can have powerful consequences.
Accept Help
Learning how to accept help from others can significantly alleviate stress as well. For example, providing long-term care can be financially draining and mentally exhausting. Finding an outside resource can help you stay organized and understand your options.
CareAware options counselors talk to many caregivers who feel overwhelmed by their responsibilities. In addition to being a caregiver for a parent, for example, they may also be caring for children and juggling a career. Stress can make people feel paralyzed to seek help.
For example, a young mom whose son had ongoing medical issues was overwhelmed by the bills that kept piling up. She couldn't bring herself to even open them. The case manager sat down with the woman and went through all the bills, helping her sort through and organize them and make a plan to address them. It was a simple gesture that made a huge impact for this family.
Knowing who you can lean on will make your role as a caregiver easier and dramatically change your relationship with the loved ones who need you.
Resources
You'll find more help and resources at CICOA's CareAware Caregiver Support section, including a free video series created especially for caregivers.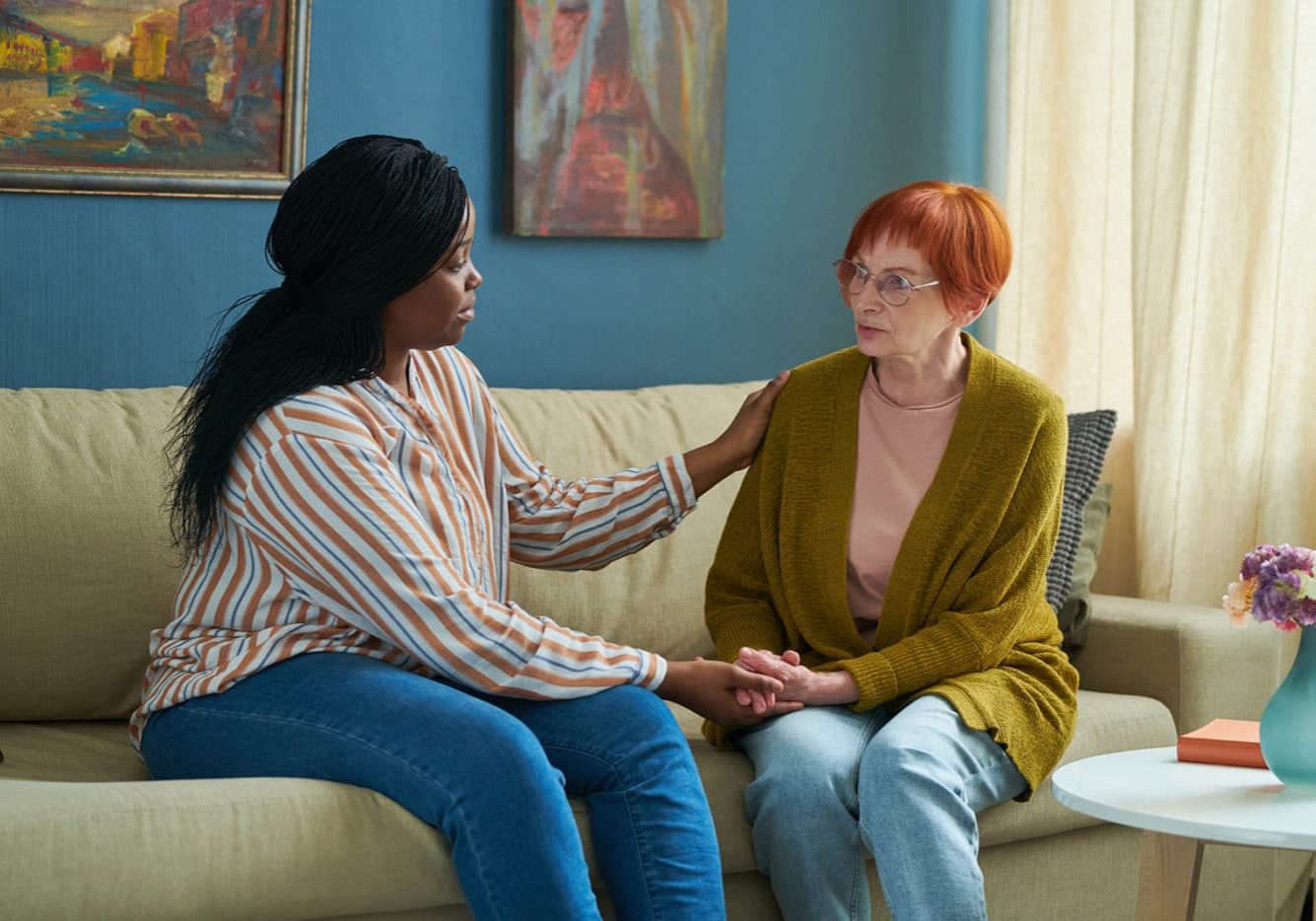 Bridging Gaps in Mental Health Support for Older Adults
Mental health is a growing crisis, not just in Indiana, but across the country. One in 20 adults experience serious mental illness each year. During the COVID-19 pandemic, many of us grappled with loneliness and social isolation. In the wake...