Stanford publishes caregiver research conducted in part with Indianapolis-based nonprofit
New research published this spring by Stanford University is setting the stage for the future of caregiving in Indiana and across the country. In its report, Caring for Caregivers, published in NEJM Catalyst, researchers shared that nearly 20 percent of U.S. adults are caring for a loved one with significant health or functional needs. That's good news for these adults who need care, because when a loved one is involved, they spend less time in the hospital, and health outcomes improve.
On the flip side, unpaid caregivers are experiencing more stress and not enough support or resources, according to the research that was informed by Indianapolis-based CICOA Aging & In-Home Solutions, Eskenazi Health Aging Brain Care program and Oak Street Health.
"Our team was very impressed by CICOA's work and vision. Its collaboration with Eskenazi Health Aging Brain Care program has implications for value-based care for caregivers of high-need, high-dependency populations," said Winnie Sung, MBChB.
CICOA increasingly is partnering with universities and research institutes to shape the future of healthcare and caregiving for older adults and people with disabilities. Results of this research also will help inform the future for CICOA, which is the largest nonprofit in the state focused on caring for older adults and people of all ages with disabilities.
"We're taking an active role in research to help shape how we can make the greatest impact on the lives of those we serve," said Dustin Ziegler, CICOA's vice president of community programs.
While the initial Stanford research has been published, it's only the beginning. The Stanford team will be back in Indianapolis this summer to continue its work understanding the stressors of family caregivers and how to get caregivers the support and resources they need to succeed.
CICIOA will host an Envision Lecture on Thursday, July 29, 9 a.m., for the Stanford team to share more about its findings and how this research can help shape public policy and lead to new ways to support caregivers.
CICOA also is catching the attention of major universities because of the work it has done partnering with healthcare systems, developing innovative programs and collecting data that helps guide service delivery.
Related: CICOA currently is collaborating on research with Regenstrief Institute, the University of Washington, Indiana University School of Medicine, and Northwestern, among others. Read more.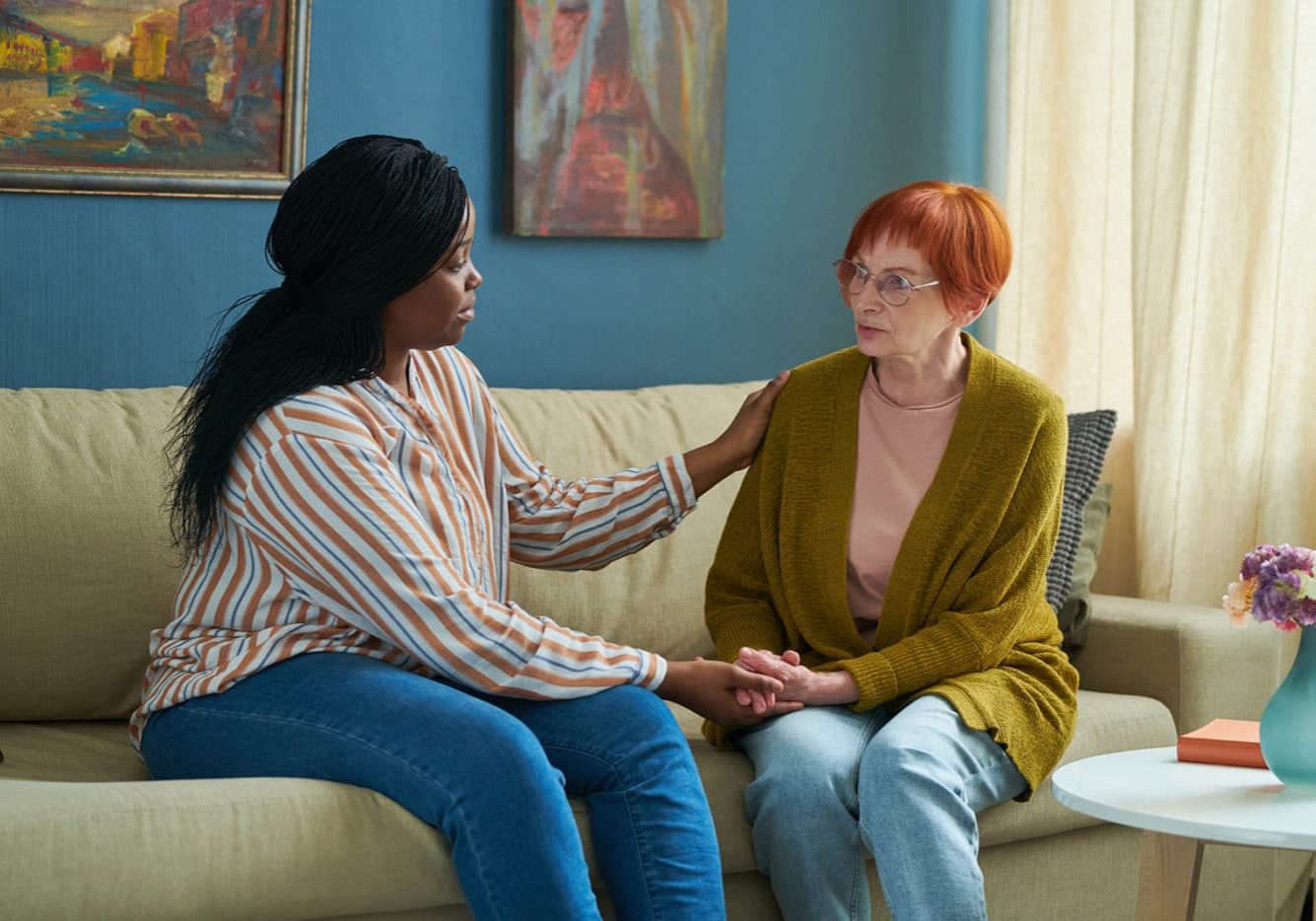 Bridging Gaps in Mental Health Support for Older Adults
Mental health is a growing crisis, not just in Indiana, but across the country. One in 20 adults experience serious mental illness each year. During the COVID-19 pandemic, many of us grappled with loneliness and social isolation. In the wake...